#DIV_1 { bottom: 0px; box-sizing: border-box; color: rgb(51, 51, 51); float: left; height: 1485.34px; left: 0px; min-height: 1px; position: relative; right: 0px; text-decoration: none solid rgb(51, 51, 51); text-size-adjust: 100%; top: 0px; width: 727.5px; column-rule-color: rgb(51, 51, 51); perspective-origin: 363.75px 742.672px; transform-origin: 363.75px 742.672px; caret-color: rgb(51, 51, 51); border: 0px none rgb(51, 51, 51); font: normal normal 400 normal 14px / 20px "Helvetica Neue", Helvetica, Arial, sans-serif; outline: rgb(51, 51, 51) none 0px; padding: 0px 15px; }/*#DIV_1*/ #DIV_1:after { box-sizing: border-box; color: rgb(51, 51, 51); text-decoration: none solid rgb(51, 51, 51); text-size-adjust: 100%; column-rule-color: rgb(51, 51, 51); caret-color: rgb(51, 51, 51); border: 0px none rgb(51, 51, 51); font: normal normal 400 normal 14px / 20px "Helvetica Neue", Helvetica, Arial, sans-serif; outline: rgb(51, 51, 51) none 0px; }/*#DIV_1:after*/ #DIV_1:before { box-sizing: border-box; color: rgb(51, 51, 51); text-decoration: none solid rgb(51, 51, 51); text-size-adjust: 100%; column-rule-color: rgb(51, 51, 51); caret-color: rgb(51, 51, 51); border: 0px none rgb(51, 51, 51); font: normal normal 400 normal 14px / 20px "Helvetica Neue", Helvetica, Arial, sans-serif; outline: rgb(51, 51, 51) none 0px; }/*#DIV_1:before*/ #DIV_2 { box-sizing: border-box; color: rgb(51, 51, 51); height: 119px; text-decoration: none solid rgb(51, 51, 51); text-size-adjust: 100%; width: 727.5px; column-rule-color: rgb(51, 51, 51); perspective-origin: 363.75px 59.5px; transform-origin: 363.75px 59.5px; caret-color: rgb(51, 51, 51); border: 0px none rgb(51, 51, 51); font: normal normal 400 normal 14px / 20px "Helvetica Neue", Helvetica, Arial, sans-serif; margin: 0px -15px; outline: rgb(51, 51, 51) none 0px; }/*#DIV_2*/ #DIV_2:after { box-sizing: border-box; clear: both; color: rgb(51, 51, 51); content: '"' '"'; display: table; height: 0px; text-decoration: none solid rgb(51, 51, 51); text-size-adjust: 100%; width: 0px; column-rule-color: rgb(51, 51, 51); perspective-origin: 0px 0px; transform-origin: 0px 0px; caret-color: rgb(51, 51, 51); border: 0px none rgb(51, 51, 51); font: normal normal 400 normal 14px / 20px "Helvetica Neue", Helvetica, Arial, sans-serif; outline: rgb(51, 51, 51) none 0px; }/*#DIV_2:after*/ #DIV_2:before { box-sizing: border-box; color: rgb(51, 51, 51); content: '"' '"'; display: table; height: 0px; text-decoration: none solid rgb(51, 51, 51); text-size-adjust: 100%; width: 0px; column-rule-color: rgb(51, 51, 51); perspective-origin: 0px 0px; transform-origin: 0px 0px; caret-color: rgb(51, 51, 51); border: 0px none rgb(51, 51, 51); font: normal normal 400 normal 14px / 20px "Helvetica Neue", Helvetica, Arial, sans-serif; outline: rgb(51, 51, 51) none 0px; }/*#DIV_2:before*/ #DIV_3 { bottom: 0px; box-sizing: border-box; color: rgb(51, 51, 51); float: left; height: 119px; left: 0px; min-height: 1px; position: relative; right: 0px; text-decoration: none solid rgb(51, 51, 51); text-size-adjust: 100%; top: 0px; width: 545.625px; column-rule-color: rgb(51, 51, 51); perspective-origin: 272.813px 59.5px; transform-origin: 272.813px 59.5px; caret-color: rgb(51, 51, 51); border: 0px none rgb(51, 51, 51); font: normal normal 400 normal 14px / 20px "Helvetica Neue", Helvetica, Arial, sans-serif; outline: rgb(51, 51, 51) none 0px; padding: 0px 15px; }/*#DIV_3*/ #DIV_3:after { box-sizing: border-box; color: rgb(51, 51, 51); text-decoration: none solid rgb(51, 51, 51); text-size-adjust: 100%; column-rule-color: rgb(51, 51, 51); caret-color: rgb(51, 51, 51); border: 0px none rgb(51, 51, 51); font: normal normal 400 normal 14px / 20px "Helvetica Neue", Helvetica, Arial, sans-serif; outline: rgb(51, 51, 51) none 0px; }/*#DIV_3:after*/ #DIV_3:before { box-sizing: border-box; color: rgb(51, 51, 51); text-decoration: none solid rgb(51, 51, 51); text-size-adjust: 100%; column-rule-color: rgb(51, 51, 51); caret-color: rgb(51, 51, 51); border: 0px none rgb(51, 51, 51); font: normal normal 400 normal 14px / 20px "Helvetica Neue", Helvetica, Arial, sans-serif; outline: rgb(51, 51, 51) none 0px; }/*#DIV_3:before*/ #H1_4 { box-sizing: border-box; color: rgb(51, 51, 51); height: 39px; text-decoration: none solid rgb(51, 51, 51); text-size-adjust: 100%; width: 515.625px; column-rule-color: rgb(51, 51, 51); perspective-origin: 257.813px 19.5px; transform-origin: 257.813px 19.5px; caret-color: rgb(51, 51, 51); border: 0px none rgb(51, 51, 51); font: normal normal 500 normal 36px / 39.6px "Helvetica Neue", Helvetica, Arial, sans-serif; margin: 20px 0px 10px; outline: rgb(51, 51, 51) none 0px; }/*#H1_4*/ #H1_4:after { box-sizing: border-box; color: rgb(51, 51, 51); text-decoration: none solid rgb(51, 51, 51); text-size-adjust: 100%; column-rule-color: rgb(51, 51, 51); caret-color: rgb(51, 51, 51); border: 0px none rgb(51, 51, 51); font: normal normal 500 normal 36px / 39.6px "Helvetica Neue", Helvetica, Arial, sans-serif; outline: rgb(51, 51, 51) none 0px; }/*#H1_4:after*/ #H1_4:before { box-sizing: border-box; color: rgb(51, 51, 51); text-decoration: none solid rgb(51, 51, 51); text-size-adjust: 100%; column-rule-color: rgb(51, 51, 51); caret-color: rgb(51, 51, 51); border: 0px none rgb(51, 51, 51); font: normal normal 500 normal 36px / 39.6px "Helvetica Neue", Helvetica, Arial, sans-serif; outline: rgb(51, 51, 51) none 0px; }/*#H1_4:before*/ #P_5 { box-sizing: border-box; color: rgb(51, 51, 51); height: 40px; text-decoration: none solid rgb(51, 51, 51); text-size-adjust: 100%; width: 515.625px; column-rule-color: rgb(51, 51, 51); perspective-origin: 257.813px 20px; transform-origin: 257.813px 20px; caret-color: rgb(51, 51, 51); border: 0px none rgb(51, 51, 51); font: normal normal 400 normal 14px / 20px "Helvetica Neue", Helvetica, Arial, sans-serif; margin: 0px 0px 10px; outline: rgb(51, 51, 51) none 0px; }/*#P_5*/ #P_5:after { box-sizing: border-box; color: rgb(51, 51, 51); text-decoration: none solid rgb(51, 51, 51); text-size-adjust: 100%; column-rule-color: rgb(51, 51, 51); caret-color: rgb(51, 51, 51); border: 0px none rgb(51, 51, 51); font: normal normal 400 normal 14px / 20px "Helvetica Neue", Helvetica, Arial, sans-serif; outline: rgb(51, 51, 51) none 0px; }/*#P_5:after*/ #P_5:before { box-sizing: border-box; color: rgb(51, 51, 51); text-decoration: none solid rgb(51, 51, 51); text-size-adjust: 100%; column-rule-color: rgb(51, 51, 51); caret-color: rgb(51, 51, 51); border: 0px none rgb(51, 51, 51); font: normal normal 400 normal 14px / 20px "Helvetica Neue", Helvetica, Arial, sans-serif; outline: rgb(51, 51, 51) none 0px; }/*#P_5:before*/ #DIV_6 { bottom: 0px; box-sizing: border-box; color: rgb(51, 51, 51); float: left; height: 82.5px; left: 0px; min-height: 1px; position: relative; right: 0px; text-align: right; text-decoration: none solid rgb(51, 51, 51); text-size-adjust: 100%; top: 0px; width: 181.875px; column-rule-color: rgb(51, 51, 51); perspective-origin: 90.9375px 41.25px; transform-origin: 90.9375px 41.25px; caret-color: rgb(51, 51, 51); border: 0px none rgb(51, 51, 51); font: normal normal 400 normal 14px / 20px "Helvetica Neue", Helvetica, Arial, sans-serif; outline: rgb(51, 51, 51) none 0px; padding: 0px 15px; }/*#DIV_6*/ #DIV_6:after { box-sizing: border-box; color: rgb(51, 51, 51); text-align: right; text-decoration: none solid rgb(51, 51, 51); text-size-adjust: 100%; column-rule-color: rgb(51, 51, 51); caret-color: rgb(51, 51, 51); border: 0px none rgb(51, 51, 51); font: normal normal 400 normal 14px / 20px "Helvetica Neue", Helvetica, Arial, sans-serif; outline: rgb(51, 51, 51) none 0px; }/*#DIV_6:after*/ #DIV_6:before { box-sizing: border-box; color: rgb(51, 51, 51); text-align: right; text-decoration: none solid rgb(51, 51, 51); text-size-adjust: 100%; column-rule-color: rgb(51, 51, 51); caret-color: rgb(51, 51, 51); border: 0px none rgb(51, 51, 51); font: normal normal 400 normal 14px / 20px "Helvetica Neue", Helvetica, Arial, sans-serif; outline: rgb(51, 51, 51) none 0px; }/*#DIV_6:before*/ #IMG_7 { box-sizing: border-box; color: rgb(51, 51, 51); display: block; height: 67.5px; max-width: 100%; text-align: right; text-decoration: none solid rgb(51, 51, 51); text-size-adjust: 100%; vertical-align: middle; width: 151.875px; column-rule-color: rgb(51, 51, 51); perspective-origin: 75.9375px 33.75px; transform-origin: 75.9375px 33.75px; caret-color: rgb(51, 51, 51); border: 0px none rgb(51, 51, 51); font: normal normal 400 normal 14px / 20px "Helvetica Neue", Helvetica, Arial, sans-serif; margin: 15px 0px 0px; outline: rgb(51, 51, 51) none 0px; }/*#IMG_7*/ #IMG_7:after { box-sizing: border-box; color: rgb(51, 51, 51); text-align: right; text-decoration: none solid rgb(51, 51, 51); text-size-adjust: 100%; column-rule-color: rgb(51, 51, 51); caret-color: rgb(51, 51, 51); border: 0px none rgb(51, 51, 51); font: normal normal 400 normal 14px / 20px "Helvetica Neue", Helvetica, Arial, sans-serif; outline: rgb(51, 51, 51) none 0px; }/*#IMG_7:after*/ #IMG_7:before { box-sizing: border-box; color: rgb(51, 51, 51); text-align: right; text-decoration: none solid rgb(51, 51, 51); text-size-adjust: 100%; column-rule-color: rgb(51, 51, 51); caret-color: rgb(51, 51, 51); border: 0px none rgb(51, 51, 51); font: normal normal 400 normal 14px / 20px "Helvetica Neue", Helvetica, Arial, sans-serif; outline: rgb(51, 51, 51) none 0px; }/*#IMG_7:before*/ #P_8, #P_25, #P_33, #P_200, #P_218, #P_239, #P_243 { box-sizing: border-box; color: rgb(51, 51, 51); height: 20px; text-decoration: none solid rgb(51, 51, 51); text-size-adjust: 100%; width: 697.5px; column-rule-color: rgb(51, 51, 51); perspective-origin: 348.75px 10px; transform-origin: 348.75px 10px; caret-color: rgb(51, 51, 51); border: 0px none rgb(51, 51, 51); font: normal normal 400 normal 14px / 20px "Helvetica Neue", Helvetica, Arial, sans-serif; margin: 0px 0px 10px; outline: rgb(51, 51, 51) none 0px; }/*#P_8, #P_25, #P_33, #P_200, #P_218, #P_239, #P_243*/ #P_8:after, #P_25:after, #P_33:after, #P_200:after, #P_218:after, #P_239:after, #P_243:after { box-sizing: border-box; color: rgb(51, 51, 51); text-decoration: none solid rgb(51, 51, 51); text-size-adjust: 100%; column-rule-color: rgb(51, 51, 51); caret-color: rgb(51, 51, 51); border: 0px none rgb(51, 51, 51); font: normal normal 400 normal 14px / 20px "Helvetica Neue", Helvetica, Arial, sans-serif; outline: rgb(51, 51, 51) none 0px; }/*#P_8:after, #P_25:after, #P_33:after, #P_200:after, #P_218:after, #P_239:after, #P_243:after*/ #P_8:before, #P_25:before, #P_33:before, #P_200:before, #P_218:before, #P_239:before, #P_243:before { box-sizing: border-box; color: rgb(51, 51, 51); text-decoration: none solid rgb(51, 51, 51); text-size-adjust: 100%; column-rule-color: rgb(51, 51, 51); caret-color: rgb(51, 51, 51); border: 0px none rgb(51, 51, 51); font: normal normal 400 normal 14px / 20px "Helvetica Neue", Helvetica, Arial, sans-serif; outline: rgb(51, 51, 51) none 0px; }/*#P_8:before, #P_25:before, #P_33:before, #P_200:before, #P_218:before, #P_239:before, #P_243:before*/ #DIV_9 { box-sizing: border-box; color: rgb(51, 51, 51); height: 152px; text-decoration: none solid rgb(51, 51, 51); text-size-adjust: 100%; width: 727.5px; column-rule-color: rgb(51, 51, 51); perspective-origin: 363.75px 76px; transform-origin: 363.75px 76px; caret-color: rgb(51, 51, 51); border: 0px none rgb(51, 51, 51); font: normal normal 400 normal 14px / 20px "Helvetica Neue", Helvetica, Arial, sans-serif; margin: 0px -15px; outline: rgb(51, 51, 51) none 0px; }/*#DIV_9*/ #DIV_9:after { box-sizing: border-box; clear: both; color: rgb(51, 51, 51); content: '"' '"'; display: table; height: 0px; text-decoration: none solid rgb(51, 51, 51); text-size-adjust: 100%; width: 0px; column-rule-color: rgb(51, 51, 51); perspective-origin: 0px 0px; transform-origin: 0px 0px; caret-color: rgb(51, 51, 51); border: 0px none rgb(51, 51, 51); font: normal normal 400 normal 14px / 20px "Helvetica Neue", Helvetica, Arial, sans-serif; outline: rgb(51, 51, 51) none 0px; }/*#DIV_9:after*/ #DIV_9:before { box-sizing: border-box; color: rgb(51, 51, 51); content: '"' '"'; display: table; height: 0px; text-decoration: none solid rgb(51, 51, 51); text-size-adjust: 100%; width: 0px; column-rule-color: rgb(51, 51, 51); perspective-origin: 0px 0px; transform-origin: 0px 0px; caret-color: rgb(51, 51, 51); border: 0px none rgb(51, 51, 51); font: normal normal 400 normal 14px / 20px "Helvetica Neue", Helvetica, Arial, sans-serif; outline: rgb(51, 51, 51) none 0px; }/*#DIV_9:before*/ #DIV_10, #DIV_15, #DIV_20 { bottom: 0px; box-sizing: border-box; color: rgb(51, 51, 51); float: left; height: 152px; left: 0px; min-height: 1px; position: relative; right: 0px; text-decoration: none solid rgb(51, 51, 51); text-size-adjust: 100%; top: 0px; width: 242.5px; column-rule-color: rgb(51, 51, 51); perspective-origin: 121.25px 76px; transform-origin: 121.25px 76px; caret-color: rgb(51, 51, 51); border: 0px none rgb(51, 51, 51); font: normal normal 400 normal 14px / 20px "Helvetica Neue", Helvetica, Arial, sans-serif; outline: rgb(51, 51, 51) none 0px; padding: 0px 15px; }/*#DIV_10, #DIV_15, #DIV_20*/ #DIV_10:after, #DIV_15:after, #DIV_20:after { box-sizing: border-box; color: rgb(51, 51, 51); text-decoration: none solid rgb(51, 51, 51); text-size-adjust: 100%; column-rule-color: rgb(51, 51, 51); caret-color: rgb(51, 51, 51); border: 0px none rgb(51, 51, 51); font: normal normal 400 normal 14px / 20px "Helvetica Neue", Helvetica, Arial, sans-serif; outline: rgb(51, 51, 51) none 0px; }/*#DIV_10:after, #DIV_15:after, #DIV_20:after*/ #DIV_10:before, #DIV_15:before, #DIV_20:before { box-sizing: border-box; color: rgb(51, 51, 51); text-decoration: none solid rgb(51, 51, 51); text-size-adjust: 100%; column-rule-color: rgb(51, 51, 51); caret-color: rgb(51, 51, 51); border: 0px none rgb(51, 51, 51); font: normal normal 400 normal 14px / 20px "Helvetica Neue", Helvetica, Arial, sans-serif; outline: rgb(51, 51, 51) none 0px; }/*#DIV_10:before, #DIV_15:before, #DIV_20:before*/ #DIV_11, #DIV_16, #DIV_21 { box-sizing: border-box; color: rgb(51, 51, 51); height: 152px; text-decoration: none solid rgb(51, 51, 51); text-size-adjust: 100%; width: 242.5px; column-rule-color: rgb(51, 51, 51); perspective-origin: 121.25px 76px; transform-origin: 121.25px 76px; caret-color: rgb(51, 51, 51); border: 0px none rgb(51, 51, 51); font: normal normal 400 normal 14px / 20px "Helvetica Neue", Helvetica, Arial, sans-serif; margin: 0px -15px; outline: rgb(51, 51, 51) none 0px; }/*#DIV_11, #DIV_16, #DIV_21*/ #DIV_11:after, #DIV_16:after, #DIV_21:after { box-sizing: border-box; clear: both; color: rgb(51, 51, 51); content: '"' '"'; display: table; height: 0px; text-decoration: none solid rgb(51, 51, 51); text-size-adjust: 100%; width: 0px; column-rule-color: rgb(51, 51, 51); perspective-origin: 0px 0px; transform-origin: 0px 0px; caret-color: rgb(51, 51, 51); border: 0px none rgb(51, 51, 51); font: normal normal 400 normal 14px / 20px "Helvetica Neue", Helvetica, Arial, sans-serif; outline: rgb(51, 51, 51) none 0px; }/*#DIV_11:after, #DIV_16:after, #DIV_21:after*/ #DIV_11:before, #DIV_16:before, #DIV_21:before { box-sizing: border-box; color: rgb(51, 51, 51); content: '"' '"'; display: table; height: 0px; text-decoration: none solid rgb(51, 51, 51); text-size-adjust: 100%; width: 0px; column-rule-color: rgb(51, 51, 51); perspective-origin: 0px 0px; transform-origin: 0px 0px; caret-color: rgb(51, 51, 51); border: 0px none rgb(51, 51, 51); font: normal normal 400 normal 14px / 20px "Helvetica Neue", Helvetica, Arial, sans-serif; outline: rgb(51, 51, 51) none 0px; }/*#DIV_11:before, #DIV_16:before, #DIV_21:before*/ #DIV_12, #DIV_17, #DIV_22 { bottom: 0px; box-sizing: border-box; color: rgb(51, 51, 51); float: left; height: 72px; left: 0px; min-height: 1px; position: relative; right: 0px; text-align: center; text-decoration: none solid rgb(51, 51, 51); text-size-adjust: 100%; top: 0px; width: 242.5px; column-rule-color: rgb(51, 51, 51); perspective-origin: 121.25px 36px; transform-origin: 121.25px 36px; caret-color: rgb(51, 51, 51); border: 0px none rgb(51, 51, 51); font: normal normal 400 normal 14px / 20px "Helvetica Neue", Helvetica, Arial, sans-serif; outline: rgb(51, 51, 51) none 0px; padding: 0px 15px; }/*#DIV_12, #DIV_17, #DIV_22*/ #DIV_12:after, #DIV_17:after, #DIV_22:after { box-sizing: border-box; color: rgb(51, 51, 51); text-align: center; text-decoration: none solid rgb(51, 51, 51); text-size-adjust: 100%; column-rule-color: rgb(51, 51, 51); caret-color: rgb(51, 51, 51); border: 0px none rgb(51, 51, 51); font: normal normal 400 normal 14px / 20px "Helvetica Neue", Helvetica, Arial, sans-serif; outline: rgb(51, 51, 51) none 0px; }/*#DIV_12:after, #DIV_17:after, #DIV_22:after*/ #DIV_12:before, #DIV_17:before, #DIV_22:before { box-sizing: border-box; color: rgb(51, 51, 51); text-align: center; text-decoration: none solid rgb(51, 51, 51); text-size-adjust: 100%; column-rule-color: rgb(51, 51, 51); caret-color: rgb(51, 51, 51); border: 0px none rgb(51, 51, 51); font: normal normal 400 normal 14px / 20px "Helvetica Neue", Helvetica, Arial, sans-serif; outline: rgb(51, 51, 51) none 0px; }/*#DIV_12:before, #DIV_17:before, #DIV_22:before*/ #H1_13, #H1_18, #H1_23 { box-sizing: border-box; color: rgb(255, 255, 255); display: inline-block; height: 57px; text-align: center; text-decoration: none solid rgb(255, 255, 255); text-size-adjust: 100%; width: 57.5938px; column-rule-color: rgb(255, 255, 255); perspective-origin: 28.7969px 28.5px; transform-origin: 28.7969px 28.5px; caret-color: rgb(255, 255, 255); background: rgb(0, 145, 171) none repeat scroll 0% 0% / auto padding-box border-box; border: 0px none rgb(255, 255, 255); border-radius: 28.8px 28.8px 28.8px 28.8px; font: normal normal 700 normal 36px / 57.6px "Helvetica Neue", Helvetica, Arial, sans-serif; margin: 0px 0px 15px; outline: rgb(255, 255, 255) none 0px; }/*#H1_13, #H1_18, #H1_23*/ #H1_13:after, #H1_18:after, #H1_23:after { box-sizing: border-box; color: rgb(255, 255, 255); text-align: center; text-decoration: none solid rgb(255, 255, 255); text-size-adjust: 100%; column-rule-color: rgb(255, 255, 255); caret-color: rgb(255, 255, 255); border: 0px none rgb(255, 255, 255); font: normal normal 700 normal 36px / 57.6px "Helvetica Neue", Helvetica, Arial, sans-serif; outline: rgb(255, 255, 255) none 0px; }/*#H1_13:after, #H1_18:after, #H1_23:after*/ #H1_13:before, #H1_18:before, #H1_23:before { box-sizing: border-box; color: rgb(255, 255, 255); text-align: center; text-decoration: none solid rgb(255, 255, 255); text-size-adjust: 100%; column-rule-color: rgb(255, 255, 255); caret-color: rgb(255, 255, 255); border: 0px none rgb(255, 255, 255); font: normal normal 700 normal 36px / 57.6px "Helvetica Neue", Helvetica, Arial, sans-serif; outline: rgb(255, 255, 255) none 0px; }/*#H1_13:before, #H1_18:before, #H1_23:before*/ #DIV_14, #DIV_19 { bottom: 0px; box-sizing: border-box; color: rgb(51, 51, 51); float: left; height: 80px; left: 0px; min-height: 1px; position: relative; right: 0px; text-decoration: none solid rgb(51, 51, 51); text-size-adjust: 100%; top: 0px; width: 242.5px; column-rule-color: rgb(51, 51, 51); perspective-origin: 121.25px 40px; transform-origin: 121.25px 40px; caret-color: rgb(51, 51, 51); border: 0px none rgb(51, 51, 51); font: normal normal 400 normal 14px / 20px "Helvetica Neue", Helvetica, Arial, sans-serif; outline: rgb(51, 51, 51) none 0px; padding: 0px 15px; }/*#DIV_14, #DIV_19*/ #DIV_14:after, #DIV_19:after { box-sizing: border-box; color: rgb(51, 51, 51); text-decoration: none solid rgb(51, 51, 51); text-size-adjust: 100%; column-rule-color: rgb(51, 51, 51); caret-color: rgb(51, 51, 51); border: 0px none rgb(51, 51, 51); font: normal normal 400 normal 14px / 20px "Helvetica Neue", Helvetica, Arial, sans-serif; outline: rgb(51, 51, 51) none 0px; }/*#DIV_14:after, #DIV_19:after*/ #DIV_14:before, #DIV_19:before { box-sizing: border-box; color: rgb(51, 51, 51); text-decoration: none solid rgb(51, 51, 51); text-size-adjust: 100%; column-rule-color: rgb(51, 51, 51); caret-color: rgb(51, 51, 51); border: 0px none rgb(51, 51, 51); font: normal normal 400 normal 14px / 20px "Helvetica Neue", Helvetica, Arial, sans-serif; outline: rgb(51, 51, 51) none 0px; }/*#DIV_14:before, #DIV_19:before*/ #DIV_24 { bottom: 0px; box-sizing: border-box; color: rgb(51, 51, 51); float: left; height: 80px; left: 0px; min-height: 1px; position: relative; right: 0px; text-decoration: none solid rgb(51, 51, 51); text-size-adjust: 100%; top: 0px; width: 242.5px; column-rule-color: rgb(51, 51, 51); perspective-origin: 121.25px 40px; transform-origin: 121.25px 40px; caret-color: rgb(51, 51, 51); border: 0px none rgb(51, 51, 51); font: normal normal 400 normal 14px / 20px "Helvetica Neue", Helvetica, Arial, sans-serif; outline: rgb(51, 51, 51) none 0px; padding: 0px 15px; }/*#DIV_24*/ #DIV_24:after { box-sizing: border-box; color: rgb(51, 51, 51); text-decoration: none solid rgb(51, 51, 51); text-size-adjust: 100%; column-rule-color: rgb(51, 51, 51); caret-color: rgb(51, 51, 51); border: 0px none rgb(51, 51, 51); font: normal normal 400 normal 14px / 20px "Helvetica Neue", Helvetica, Arial, sans-serif; outline: rgb(51, 51, 51) none 0px; }/*#DIV_24:after*/ #DIV_24:before { box-sizing: border-box; color: rgb(51, 51, 51); text-decoration: none solid rgb(51, 51, 51); text-size-adjust: 100%; column-rule-color: rgb(51, 51, 51); caret-color: rgb(51, 51, 51); border: 0px none rgb(51, 51, 51); font: normal normal 400 normal 14px / 20px "Helvetica Neue", Helvetica, Arial, sans-serif; outline: rgb(51, 51, 51) none 0px; }/*#DIV_24:before*/ #DIV_26, #DIV_240 { box-sizing: border-box; color: rgb(255, 255, 255); height: 60px; text-align: center; text-decoration: none solid rgb(255, 255, 255); text-size-adjust: 100%; width: 697.5px; column-rule-color: rgb(255, 255, 255); perspective-origin: 348.75px 30px; transform-origin: 348.75px 30px; caret-color: rgb(255, 255, 255); background: rgb(92, 184, 92) none repeat scroll 0% 0% / auto padding-box border-box; border: 1px solid rgb(76, 174, 76); border-radius: 4px 4px 4px 4px; font: normal normal 400 normal 20px / 28.5714px "Helvetica Neue", Helvetica, Arial, sans-serif; margin: 0px 0px 20px; outline: rgb(255, 255, 255) none 0px; padding: 15px; }/*#DIV_26, #DIV_240*/ #DIV_26:after, #DIV_240:after { box-sizing: border-box; color: rgb(255, 255, 255); text-align: center; text-decoration: none solid rgb(255, 255, 255); text-size-adjust: 100%; column-rule-color: rgb(255, 255, 255); caret-color: rgb(255, 255, 255); border: 0px none rgb(255, 255, 255); font: normal normal 400 normal 20px / 28.5714px "Helvetica Neue", Helvetica, Arial, sans-serif; outline: rgb(255, 255, 255) none 0px; }/*#DIV_26:after, #DIV_240:after*/ #DIV_26:before, #DIV_240:before { box-sizing: border-box; color: rgb(255, 255, 255); text-align: center; text-decoration: none solid rgb(255, 255, 255); text-size-adjust: 100%; column-rule-color: rgb(255, 255, 255); caret-color: rgb(255, 255, 255); border: 0px none rgb(255, 255, 255); font: normal normal 400 normal 20px / 28.5714px "Helvetica Neue", Helvetica, Arial, sans-serif; outline: rgb(255, 255, 255) none 0px; }/*#DIV_26:before, #DIV_240:before*/ #A_27, #A_28, #A_241 { box-sizing: border-box; color: rgb(255, 255, 255); text-align: center; text-decoration: underline solid rgb(255, 255, 255); text-size-adjust: 100%; column-rule-color: rgb(255, 255, 255); perspective-origin: 0px 0px; transform-origin: 0px 0px; caret-color: rgb(255, 255, 255); border: 0px none rgb(255, 255, 255); font: normal normal 400 normal 20px / 28.5714px "Helvetica Neue", Helvetica, Arial, sans-serif; outline: rgb(255, 255, 255) none 0px; }/*#A_27, #A_28, #A_241*/ #A_27:after, #A_28:after, #A_241:after { box-sizing: border-box; color: rgb(255, 255, 255); text-align: center; text-decoration: none solid rgb(255, 255, 255); text-size-adjust: 100%; column-rule-color: rgb(255, 255, 255); caret-color: rgb(255, 255, 255); border: 0px none rgb(255, 255, 255); font: normal normal 400 normal 20px / 28.5714px "Helvetica Neue", Helvetica, Arial, sans-serif; outline: rgb(255, 255, 255) none 0px; }/*#A_27:after, #A_28:after, #A_241:after*/ #A_27:before, #A_28:before, #A_241:before { box-sizing: border-box; color: rgb(255, 255, 255); text-align: center; text-decoration: none solid rgb(255, 255, 255); text-size-adjust: 100%; column-rule-color: rgb(255, 255, 255); caret-color: rgb(255, 255, 255); border: 0px none rgb(255, 255, 255); font: normal normal 400 normal 20px / 28.5714px "Helvetica Neue", Helvetica, Arial, sans-serif; outline: rgb(255, 255, 255) none 0px; }/*#A_27:before, #A_28:before, #A_241:before*/ #DIV_29 { box-sizing: border-box; color: rgb(51, 51, 51); height: 20px; text-align: center; text-decoration: none solid rgb(51, 51, 51); text-size-adjust: 100%; width: 697.5px; column-rule-color: rgb(51, 51, 51); perspective-origin: 348.75px 10px; transform-origin: 348.75px 10px; caret-color: rgb(51, 51, 51); border: 0px none rgb(51, 51, 51); font: normal normal 400 normal 14px / 20px "Helvetica Neue", Helvetica, Arial, sans-serif; outline: rgb(51, 51, 51) none 0px; }/*#DIV_29*/ #DIV_29:after { box-sizing: border-box; color: rgb(51, 51, 51); text-align: center; text-decoration: none solid rgb(51, 51, 51); text-size-adjust: 100%; column-rule-color: rgb(51, 51, 51); caret-color: rgb(51, 51, 51); border: 0px none rgb(51, 51, 51); font: normal normal 400 normal 14px / 20px "Helvetica Neue", Helvetica, Arial, sans-serif; outline: rgb(51, 51, 51) none 0px; }/*#DIV_29:after*/ #DIV_29:before { box-sizing: border-box; color: rgb(51, 51, 51); text-align: center; text-decoration: none solid rgb(51, 51, 51); text-size-adjust: 100%; column-rule-color: rgb(51, 51, 51); caret-color: rgb(51, 51, 51); border: 0px none rgb(51, 51, 51); font: normal normal 400 normal 14px / 20px "Helvetica Neue", Helvetica, Arial, sans-serif; outline: rgb(51, 51, 51) none 0px; }/*#DIV_29:before*/ #SMALL_30 { box-sizing: border-box; color: rgb(51, 51, 51); text-align: center; text-decoration: none solid rgb(51, 51, 51); text-size-adjust: 100%; column-rule-color: rgb(51, 51, 51); perspective-origin: 0px 0px; transform-origin: 0px 0px; caret-color: rgb(51, 51, 51); border: 0px none rgb(51, 51, 51); font: normal normal 400 normal 11.9px / 17px "Helvetica Neue", Helvetica, Arial, sans-serif; outline: rgb(51, 51, 51) none 0px; }/*#SMALL_30*/ #SMALL_30:after { box-sizing: border-box; color: rgb(51, 51, 51); text-align: center; text-decoration: none solid rgb(51, 51, 51); text-size-adjust: 100%; column-rule-color: rgb(51, 51, 51); caret-color: rgb(51, 51, 51); border: 0px none rgb(51, 51, 51); font: normal normal 400 normal 11.9px / 17px "Helvetica Neue", Helvetica, Arial, sans-serif; outline: rgb(51, 51, 51) none 0px; }/*#SMALL_30:after*/ #SMALL_30:before { box-sizing: border-box; color: rgb(51, 51, 51); text-align: center; text-decoration: none solid rgb(51, 51, 51); text-size-adjust: 100%; column-rule-color: rgb(51, 51, 51); caret-color: rgb(51, 51, 51); border: 0px none rgb(51, 51, 51); font: normal normal 400 normal 11.9px / 17px "Helvetica Neue", Helvetica, Arial, sans-serif; outline: rgb(51, 51, 51) none 0px; }/*#SMALL_30:before*/ #A_31 { box-sizing: border-box; color: rgb(51, 122, 183); text-align: center; text-decoration: none solid rgb(51, 122, 183); text-size-adjust: 100%; column-rule-color: rgb(51, 122, 183); perspective-origin: 0px 0px; transform-origin: 0px 0px; caret-color: rgb(51, 122, 183); border: 0px none rgb(51, 122, 183); font: normal normal 400 normal 11.9px / 17px "Helvetica Neue", Helvetica, Arial, sans-serif; outline: rgb(51, 122, 183) none 0px; }/*#A_31*/ #A_31:after { box-sizing: border-box; color: rgb(51, 122, 183); text-align: center; text-decoration: none solid rgb(51, 122, 183); text-size-adjust: 100%; column-rule-color: rgb(51, 122, 183); caret-color: rgb(51, 122, 183); border: 0px none rgb(51, 122, 183); font: normal normal 400 normal 11.9px / 17px "Helvetica Neue", Helvetica, Arial, sans-serif; outline: rgb(51, 122, 183) none 0px; }/*#A_31:after*/ #A_31:before { box-sizing: border-box; color: rgb(51, 122, 183); text-align: center; text-decoration: none solid rgb(51, 122, 183); text-size-adjust: 100%; column-rule-color: rgb(51, 122, 183); caret-color: rgb(51, 122, 183); border: 0px none rgb(51, 122, 183); font: normal normal 400 normal 11.9px / 17px "Helvetica Neue", Helvetica, Arial, sans-serif; outline: rgb(51, 122, 183) none 0px; }/*#A_31:before*/ #H3_32 { box-sizing: border-box; color: rgb(51, 51, 51); height: 26px; text-decoration: none solid rgb(51, 51, 51); text-size-adjust: 100%; width: 697.5px; column-rule-color: rgb(51, 51, 51); perspective-origin: 348.75px 13px; transform-origin: 348.75px 13px; caret-color: rgb(51, 51, 51); border: 0px none rgb(51, 51, 51); font: normal normal 500 normal 24px / 26.4px "Helvetica Neue", Helvetica, Arial, sans-serif; margin: 20px 0px 10px; outline: rgb(51, 51, 51) none 0px; }/*#H3_32*/ #H3_32:after { box-sizing: border-box; color: rgb(51, 51, 51); text-decoration: none solid rgb(51, 51, 51); text-size-adjust: 100%; column-rule-color: rgb(51, 51, 51); caret-color: rgb(51, 51, 51); border: 0px none rgb(51, 51, 51); font: normal normal 500 normal 24px / 26.4px "Helvetica Neue", Helvetica, Arial, sans-serif; outline: rgb(51, 51, 51) none 0px; }/*#H3_32:after*/ #H3_32:before { box-sizing: border-box; color: rgb(51, 51, 51); text-decoration: none solid rgb(51, 51, 51); text-size-adjust: 100%; column-rule-color: rgb(51, 51, 51); caret-color: rgb(51, 51, 51); border: 0px none rgb(51, 51, 51); font: normal normal 500 normal 24px / 26.4px "Helvetica Neue", Helvetica, Arial, sans-serif; outline: rgb(51, 51, 51) none 0px; }/*#H3_32:before*/ #BR_34 { box-sizing: border-box; color: rgb(51, 51, 51); text-decoration: none solid rgb(51, 51, 51); text-size-adjust: 100%; column-rule-color: rgb(51, 51, 51); perspective-origin: 0px 0px; transform-origin: 0px 0px; caret-color: rgb(51, 51, 51); border: 0px none rgb(51, 51, 51); font: normal normal 400 normal 14px / 20px "Helvetica Neue", Helvetica, Arial, sans-serif; outline: rgb(51, 51, 51) none 0px; }/*#BR_34*/ #BR_34:after { box-sizing: border-box; color: rgb(51, 51, 51); text-decoration: none solid rgb(51, 51, 51); text-size-adjust: 100%; column-rule-color: rgb(51, 51, 51); caret-color: rgb(51, 51, 51); border: 0px none rgb(51, 51, 51); font: normal normal 400 normal 14px / 20px "Helvetica Neue", Helvetica, Arial, sans-serif; outline: rgb(51, 51, 51) none 0px; }/*#BR_34:after*/ #BR_34:before { box-sizing: border-box; color: rgb(51, 51, 51); text-decoration: none solid rgb(51, 51, 51); text-size-adjust: 100%; column-rule-color: rgb(51, 51, 51); caret-color: rgb(51, 51, 51); border: 0px none rgb(51, 51, 51); font: normal normal 400 normal 14px / 20px "Helvetica Neue", Helvetica, Arial, sans-serif; outline: rgb(51, 51, 51) none 0px; }/*#BR_34:before*/ #SCRIPT_35, #SCRIPT_36 { box-sizing: border-box; color: rgb(51, 51, 51); text-decoration: none solid rgb(51, 51, 51); text-size-adjust: 100%; column-rule-color: rgb(51, 51, 51); caret-color: rgb(51, 51, 51); border: 0px none rgb(51, 51, 51); font: normal normal 400 normal 14px / 20px "Helvetica Neue", Helvetica, Arial, sans-serif; outline: rgb(51, 51, 51) none 0px; }/*#SCRIPT_35, #SCRIPT_36*/ #SCRIPT_35:after, #SCRIPT_36:after { box-sizing: border-box; color: rgb(51, 51, 51); text-decoration: none solid rgb(51, 51, 51); text-size-adjust: 100%; column-rule-color: rgb(51, 51, 51); caret-color: rgb(51, 51, 51); border: 0px none rgb(51, 51, 51); font: normal normal 400 normal 14px / 20px "Helvetica Neue", Helvetica, Arial, sans-serif; outline: rgb(51, 51, 51) none 0px; }/*#SCRIPT_35:after, #SCRIPT_36:after*/ #SCRIPT_35:before, #SCRIPT_36:before { box-sizing: border-box; color: rgb(51, 51, 51); text-decoration: none solid rgb(51, 51, 51); text-size-adjust: 100%; column-rule-color: rgb(51, 51, 51); caret-color: rgb(51, 51, 51); border: 0px none rgb(51, 51, 51); font: normal normal 400 normal 14px / 20px "Helvetica Neue", Helvetica, Arial, sans-serif; outline: rgb(51, 51, 51) none 0px; }/*#SCRIPT_35:before, #SCRIPT_36:before*/ #DIV_37 { bottom: 0px; box-sizing: border-box; color: rgb(51, 51, 51); height: 392.344px; left: 0px; position: relative; right: 0px; text-decoration: none solid rgb(51, 51, 51); text-size-adjust: 100%; top: 0px; width: 697.5px; column-rule-color: rgb(51, 51, 51); perspective-origin: 348.75px 196.172px; transform-origin: 348.75px 196.172px; caret-color: rgb(51, 51, 51); border: 0px none rgb(51, 51, 51); font: normal normal 400 normal 14px / 20px "Helvetica Neue", Helvetica, Arial, sans-serif; outline: rgb(51, 51, 51) none 0px; padding: 392.344px 0px 0px; }/*#DIV_37*/ #DIV_37:after { box-sizing: border-box; color: rgb(51, 51, 51); text-decoration: none solid rgb(51, 51, 51); text-size-adjust: 100%; column-rule-color: rgb(51, 51, 51); caret-color: rgb(51, 51, 51); border: 0px none rgb(51, 51, 51); font: normal normal 400 normal 14px / 20px "Helvetica Neue", Helvetica, Arial, sans-serif; outline: rgb(51, 51, 51) none 0px; }/*#DIV_37:after*/ #DIV_37:before { box-sizing: border-box; color: rgb(51, 51, 51); text-decoration: none solid rgb(51, 51, 51); text-size-adjust: 100%; column-rule-color: rgb(51, 51, 51); caret-color: rgb(51, 51, 51); border: 0px none rgb(51, 51, 51); font: normal normal 400 normal 14px / 20px "Helvetica Neue", Helvetica, Arial, sans-serif; outline: rgb(51, 51, 51) none 0px; }/*#DIV_37:before*/ #DIV_38 { bottom: 0px; box-sizing: border-box; color: rgb(51, 51, 51); height: 392.344px; left: 0px; position: absolute; right: 0px; text-decoration: none solid rgb(51, 51, 51); text-size-adjust: 100%; top: 0px; width: 697.5px; column-rule-color: rgb(51, 51, 51); perspective-origin: 348.75px 196.172px; transform-origin: 348.75px 196.172px; caret-color: rgb(51, 51, 51); border: 0px none rgb(51, 51, 51); font: normal normal 400 normal 14px / 20px "Helvetica Neue", Helvetica, Arial, sans-serif; outline: rgb(51, 51, 51) none 0px; }/*#DIV_38*/ #DIV_38:after { box-sizing: border-box; color: rgb(51, 51, 51); text-decoration: none solid rgb(51, 51, 51); text-size-adjust: 100%; column-rule-color: rgb(51, 51, 51); caret-color: rgb(51, 51, 51); border: 0px none rgb(51, 51, 51); font: normal normal 400 normal 14px / 20px "Helvetica Neue", Helvetica, Arial, sans-serif; outline: rgb(51, 51, 51) none 0px; }/*#DIV_38:after*/ #DIV_38:before { box-sizing: border-box; color: rgb(51, 51, 51); text-decoration: none solid rgb(51, 51, 51); text-size-adjust: 100%; column-rule-color: rgb(51, 51, 51); caret-color: rgb(51, 51, 51); border: 0px none rgb(51, 51, 51); font: normal normal 400 normal 14px / 20px "Helvetica Neue", Helvetica, Arial, sans-serif; outline: rgb(51, 51, 51) none 0px; }/*#DIV_38:before*/ #DIV_39 { box-sizing: border-box; color: rgb(51, 51, 51); height: 0px; text-decoration: none solid rgb(51, 51, 51); text-size-adjust: 100%; visibility: hidden; width: 697.5px; column-rule-color: rgb(51, 51, 51); perspective-origin: 348.75px 0px; transform-origin: 348.75px 0px; caret-color: rgb(51, 51, 51); border: 0px none rgb(51, 51, 51); font: normal normal 400 normal 14px / 20px "Helvetica Neue", Helvetica, Arial, sans-serif; outline: rgb(51, 51, 51) none 0px; }/*#DIV_39*/ #DIV_39:after { box-sizing: border-box; color: rgb(51, 51, 51); text-decoration: none solid rgb(51, 51, 51); text-size-adjust: 100%; visibility: hidden; column-rule-color: rgb(51, 51, 51); caret-color: rgb(51, 51, 51); border: 0px none rgb(51, 51, 51); font: normal normal 400 normal 14px / 20px "Helvetica Neue", Helvetica, Arial, sans-serif; outline: rgb(51, 51, 51) none 0px; }/*#DIV_39:after*/ #DIV_39:before { box-sizing: border-box; color: rgb(51, 51, 51); text-decoration: none solid rgb(51, 51, 51); text-size-adjust: 100%; visibility: hidden; column-rule-color: rgb(51, 51, 51); caret-color: rgb(51, 51, 51); border: 0px none rgb(51, 51, 51); font: normal normal 400 normal 14px / 20px "Helvetica Neue", Helvetica, Arial, sans-serif; outline: rgb(51, 51, 51) none 0px; }/*#DIV_39:before*/ #DIV_40 { box-sizing: border-box; color: rgb(51, 51, 51); height: 392px; text-decoration: none solid rgb(51, 51, 51); text-size-adjust: 100%; width: 697px; column-rule-color: rgb(51, 51, 51); perspective-origin: 348.5px 196px; transform-origin: 348.5px 196px; caret-color: rgb(51, 51, 51); border: 0px none rgb(51, 51, 51); font: normal normal 400 normal 14px / 20px "Helvetica Neue", Helvetica, Arial, sans-serif; outline: rgb(51, 51, 51) none 0px; }/*#DIV_40*/ #DIV_40:after { box-sizing: border-box; color: rgb(51, 51, 51); text-decoration: none solid rgb(51, 51, 51); text-size-adjust: 100%; column-rule-color: rgb(51, 51, 51); caret-color: rgb(51, 51, 51); border: 0px none rgb(51, 51, 51); font: normal normal 400 normal 14px / 20px "Helvetica Neue", Helvetica, Arial, sans-serif; outline: rgb(51, 51, 51) none 0px; }/*#DIV_40:after*/ #DIV_40:before { box-sizing: border-box; color: rgb(51, 51, 51); text-decoration: none solid rgb(51, 51, 51); text-size-adjust: 100%; column-rule-color: rgb(51, 51, 51); caret-color: rgb(51, 51, 51); border: 0px none rgb(51, 51, 51); font: normal normal 400 normal 14px / 20px "Helvetica Neue", Helvetica, Arial, sans-serif; outline: rgb(51, 51, 51) none 0px; }/*#DIV_40:before*/ #DIV_41 { bottom: 0px; color: rgb(51, 51, 51); display: inline-block; height: 392px; left: 0px; position: relative; right: 0px; text-decoration: none solid rgb(51, 51, 51); text-size-adjust: 100%; top: 0px; vertical-align: top; width: 697px; column-rule-color: rgb(51, 51, 51); perspective-origin: 348.5px 196px; transform-origin: 348.5px 196px; caret-color: rgb(51, 51, 51); border: 0px none rgb(51, 51, 51); font: normal normal 400 normal 14px / 20px "Helvetica Neue", Helvetica, Arial, sans-serif; outline: rgb(51, 51, 51) none 0px; overflow: hidden; }/*#DIV_41*/ #DIV_41:after { box-sizing: border-box; color: rgb(51, 51, 51); text-decoration: none solid rgb(51, 51, 51); text-size-adjust: 100%; column-rule-color: rgb(51, 51, 51); caret-color: rgb(51, 51, 51); border: 0px none rgb(51, 51, 51); font: normal normal 400 normal 14px / 20px "Helvetica Neue", Helvetica, Arial, sans-serif; outline: rgb(51, 51, 51) none 0px; }/*#DIV_41:after*/ #DIV_41:before { box-sizing: border-box; color: rgb(51, 51, 51); text-decoration: none solid rgb(51, 51, 51); text-size-adjust: 100%; column-rule-color: rgb(51, 51, 51); caret-color: rgb(51, 51, 51); border: 0px none rgb(51, 51, 51); font: normal normal 400 normal 14px / 20px "Helvetica Neue", Helvetica, Arial, sans-serif; outline: rgb(51, 51, 51) none 0px; }/*#DIV_41:before*/ #DIV_42, #DIV_44 { bottom: 0px; color: rgb(51, 51, 51); height: 392px; left: 0px; position: relative; right: 0px; text-align: left; text-decoration: none solid rgb(51, 51, 51); text-size-adjust: 100%; top: 0px; width: 697px; column-rule-color: rgb(51, 51, 51); perspective-origin: 348.5px 196px; transform-origin: 348.5px 196px; caret-color: rgb(51, 51, 51); border: 0px none rgb(51, 51, 51); font: normal normal 400 normal 14px / 20px Arial, sans-serif; outline: rgb(51, 51, 51) none 0px; }/*#DIV_42, #DIV_44*/ #DIV_42:after, #DIV_44:after { box-sizing: border-box; color: rgb(51, 51, 51); text-align: left; text-decoration: none solid rgb(51, 51, 51); text-size-adjust: 100%; column-rule-color: rgb(51, 51, 51); caret-color: rgb(51, 51, 51); border: 0px none rgb(51, 51, 51); font: normal normal 400 normal 14px / 20px Arial, sans-serif; outline: rgb(51, 51, 51) none 0px; }/*#DIV_42:after, #DIV_44:after*/ #DIV_42:before, #DIV_44:before { box-sizing: border-box; color: rgb(51, 51, 51); text-align: left; text-decoration: none solid rgb(51, 51, 51); text-size-adjust: 100%; column-rule-color: rgb(51, 51, 51); caret-color: rgb(51, 51, 51); border: 0px none rgb(51, 51, 51); font: normal normal 400 normal 14px / 20px Arial, sans-serif; outline: rgb(51, 51, 51) none 0px; }/*#DIV_42:before, #DIV_44:before*/ #DIV_43, #DIV_198 { bottom: 0px; color: rgb(51, 51, 51); height: 0px; left: 0px; position: relative; right: 0px; text-align: left; text-decoration: none solid rgb(51, 51, 51); text-size-adjust: 100%; top: 0px; width: 697px; column-rule-color: rgb(51, 51, 51); perspective-origin: 348.5px 0px; transform-origin: 348.5px 0px; caret-color: rgb(51, 51, 51); border: 0px none rgb(51, 51, 51); font: normal normal 400 normal 0px / 0px Arial, sans-serif; outline: rgb(51, 51, 51) none 0px; }/*#DIV_43, #DIV_198*/ #DIV_43:after, #DIV_198:after { box-sizing: border-box; color: rgb(51, 51, 51); text-align: left; text-decoration: none solid rgb(51, 51, 51); text-size-adjust: 100%; column-rule-color: rgb(51, 51, 51); caret-color: rgb(51, 51, 51); border: 0px none rgb(51, 51, 51); font: normal normal 400 normal 0px / 0px Arial, sans-serif; outline: rgb(51, 51, 51) none 0px; }/*#DIV_43:after, #DIV_198:after*/ #DIV_43:before, #DIV_198:before { box-sizing: border-box; color: rgb(51, 51, 51); text-align: left; text-decoration: none solid rgb(51, 51, 51); text-size-adjust: 100%; column-rule-color: rgb(51, 51, 51); caret-color: rgb(51, 51, 51); border: 0px none rgb(51, 51, 51); font: normal normal 400 normal 0px / 0px Arial, sans-serif; outline: rgb(51, 51, 51) none 0px; }/*#DIV_43:before, #DIV_198:before*/ #DIV_45, #DIV_49 { bottom: 0px; color: rgb(51, 51, 51); height: 392px; left: 0px; position: absolute; right: 0px; text-align: left; text-decoration: none solid rgb(51, 51, 51); text-size-adjust: 100%; top: 0px; width: 697px; column-rule-color: rgb(51, 51, 51); perspective-origin: 348.5px 196px; transform-origin: 348.5px 196px; caret-color: rgb(51, 51, 51); border: 0px none rgb(51, 51, 51); font: normal normal 400 normal 14px / 20px Arial, sans-serif; outline: rgb(51, 51, 51) none 0px; }/*#DIV_45, #DIV_49*/ #DIV_45:after, #DIV_49:after { box-sizing: border-box; color: rgb(51, 51, 51); text-align: left; text-decoration: none solid rgb(51, 51, 51); text-size-adjust: 100%; column-rule-color: rgb(51, 51, 51); caret-color: rgb(51, 51, 51); border: 0px none rgb(51, 51, 51); font: normal normal 400 normal 14px / 20px Arial, sans-serif; outline: rgb(51, 51, 51) none 0px; }/*#DIV_45:after, #DIV_49:after*/ #DIV_45:before, #DIV_49:before { box-sizing: border-box; color: rgb(51, 51, 51); text-align: left; text-decoration: none solid rgb(51, 51, 51); text-size-adjust: 100%; column-rule-color: rgb(51, 51, 51); caret-color: rgb(51, 51, 51); border: 0px none rgb(51, 51, 51); font: normal normal 400 normal 14px / 20px Arial, sans-serif; outline: rgb(51, 51, 51) none 0px; }/*#DIV_45:before, #DIV_49:before*/ #DIV_46 { bottom: 0px; color: rgb(51, 51, 51); height: 392px; left: 0px; position: relative; right: 0px; text-align: left; text-decoration: none solid rgb(51, 51, 51); text-size-adjust: 100%; top: 0px; width: 697px; column-rule-color: rgb(51, 51, 51); perspective-origin: 348.5px 196px; transform-origin: 348.5px 196px; caret-color: rgb(51, 51, 51); border: 0px none rgb(51, 51, 51); font: normal normal 400 normal 14px / 20px Arial, sans-serif; outline: rgb(51, 51, 51) none 0px; overflow: hidden; }/*#DIV_46*/ #DIV_46:after { box-sizing: border-box; color: rgb(51, 51, 51); text-align: left; text-decoration: none solid rgb(51, 51, 51); text-size-adjust: 100%; column-rule-color: rgb(51, 51, 51); caret-color: rgb(51, 51, 51); border: 0px none rgb(51, 51, 51); font: normal normal 400 normal 14px / 20px Arial, sans-serif; outline: rgb(51, 51, 51) none 0px; }/*#DIV_46:after*/ #DIV_46:before { box-sizing: border-box; color: rgb(51, 51, 51); text-align: left; text-decoration: none solid rgb(51, 51, 51); text-size-adjust: 100%; column-rule-color: rgb(51, 51, 51); caret-color: rgb(51, 51, 51); border: 0px none rgb(51, 51, 51); font: normal normal 400 normal 14px / 20px Arial, sans-serif; outline: rgb(51, 51, 51) none 0px; }/*#DIV_46:before*/ #DIV_47 { bottom: 0px; color: rgb(51, 51, 51); height: 392px; left: 0px; position: absolute; right: 0px; text-align: left; text-decoration: none solid rgb(51, 51, 51); text-size-adjust: 100%; top: 0px; width: 697px; column-rule-color: rgb(51, 51, 51); perspective-origin: 348.5px 196px; transform-origin: 348.5px 196px; user-select: none; caret-color: rgb(51, 51, 51); background: rgb(0, 0, 0) none repeat scroll 0% 0% / auto padding-box border-box; border: 0px none rgb(51, 51, 51); font: normal normal 400 normal 14px / 20px Arial, sans-serif; outline: rgb(51, 51, 51) none 0px; transition: none 0s ease 0s; }/*#DIV_47*/ #DIV_47:after { box-sizing: border-box; color: rgb(51, 51, 51); text-align: left; text-decoration: none solid rgb(51, 51, 51); text-size-adjust: 100%; column-rule-color: rgb(51, 51, 51); user-select: none; caret-color: rgb(51, 51, 51); border: 0px none rgb(51, 51, 51); font: normal normal 400 normal 14px / 20px Arial, sans-serif; outline: rgb(51, 51, 51) none 0px; }/*#DIV_47:after*/ #DIV_47:before { box-sizing: border-box; color: rgb(51, 51, 51); text-align: left; text-decoration: none solid rgb(51, 51, 51); text-size-adjust: 100%; column-rule-color: rgb(51, 51, 51); user-select: none; caret-color: rgb(51, 51, 51); border: 0px none rgb(51, 51, 51); font: normal normal 400 normal 14px / 20px Arial, sans-serif; outline: rgb(51, 51, 51) none 0px; }/*#DIV_47:before*/ #VIDEO_48 { color: rgb(51, 51, 51); display: block; height: 392px; text-align: left; text-decoration: none solid rgb(51, 51, 51); text-size-adjust: 100%; width: 697px; column-rule-color: rgb(51, 51, 51); perspective-origin: 348.5px 196px; transform-origin: 348.5px 196px; user-select: none; caret-color: rgb(51, 51, 51); border: 0px none rgb(51, 51, 51); font: normal normal 400 normal 14px / 20px Arial, sans-serif; outline: rgb(51, 51, 51) none 0px; }/*#VIDEO_48*/ #VIDEO_48:after { box-sizing: border-box; color: rgb(51, 51, 51); text-align: left; text-decoration: none solid rgb(51, 51, 51); text-size-adjust: 100%; column-rule-color: rgb(51, 51, 51); user-select: none; caret-color: rgb(51, 51, 51); border: 0px none rgb(51, 51, 51); font: normal normal 400 normal 14px / 20px Arial, sans-serif; outline: rgb(51, 51, 51) none 0px; }/*#VIDEO_48:after*/ #VIDEO_48:before { box-sizing: border-box; color: rgb(51, 51, 51); text-align: left; text-decoration: none solid rgb(51, 51, 51); text-size-adjust: 100%; column-rule-color: rgb(51, 51, 51); user-select: none; caret-color: rgb(51, 51, 51); border: 0px none rgb(51, 51, 51); font: normal normal 400 normal 14px / 20px Arial, sans-serif; outline: rgb(51, 51, 51) none 0px; }/*#VIDEO_48:before*/ #STYLE_50, #STYLE_199 { color: rgb(51, 51, 51); text-align: left; text-decoration: none solid rgb(51, 51, 51); text-size-adjust: 100%; column-rule-color: rgb(51, 51, 51); caret-color: rgb(51, 51, 51); border: 0px none rgb(51, 51, 51); font: normal normal 400 normal 14px / 20px Arial, sans-serif; outline: rgb(51, 51, 51) none 0px; }/*#STYLE_50, #STYLE_199*/ #STYLE_50:after, #STYLE_199:after { box-sizing: border-box; color: rgb(51, 51, 51); text-align: left; text-decoration: none solid rgb(51, 51, 51); text-size-adjust: 100%; column-rule-color: rgb(51, 51, 51); caret-color: rgb(51, 51, 51); border: 0px none rgb(51, 51, 51); font: normal normal 400 normal 14px / 20px Arial, sans-serif; outline: rgb(51, 51, 51) none 0px; }/*#STYLE_50:after, #STYLE_199:after*/ #STYLE_50:before, #STYLE_199:before { box-sizing: border-box; color: rgb(51, 51, 51); text-align: left; text-decoration: none solid rgb(51, 51, 51); text-size-adjust: 100%; column-rule-color: rgb(51, 51, 51); caret-color: rgb(51, 51, 51); border: 0px none rgb(51, 51, 51); font: normal normal 400 normal 14px / 20px Arial, sans-serif; outline: rgb(51, 51, 51) none 0px; }/*#STYLE_50:before, #STYLE_199:before*/ #DIV_51, #DIV_52 { bottom: 0px; box-sizing: border-box; color: rgb(51, 51, 51); cursor: default; height: 392px; left: 0px; position: absolute; right: 0px; text-align: left; text-decoration: none solid rgb(51, 51, 51); text-size-adjust: 100%; top: 0px; width: 697px; column-rule-color: rgb(51, 51, 51); perspective-origin: 348.5px 196px; transform-origin: 348.5px 196px; user-select: none; caret-color: rgb(51, 51, 51); border: 0px none rgb(51, 51, 51); font: normal normal 400 normal 14px / 20px Arial, sans-serif; outline: rgb(51, 51, 51) none 0px; transition: none 0s ease 0s; }/*#DIV_51, #DIV_52*/ #DIV_51:after, #DIV_52:after { box-sizing: border-box; color: rgb(51, 51, 51); cursor: default; text-align: left; text-decoration: none solid rgb(51, 51, 51); text-size-adjust: 100%; column-rule-color: rgb(51, 51, 51); user-select: none; caret-color: rgb(51, 51, 51); border: 0px none rgb(51, 51, 51); font: normal normal 400 normal 14px / 20px Arial, sans-serif; outline: rgb(51, 51, 51) none 0px; }/*#DIV_51:after, #DIV_52:after*/ #DIV_51:before, #DIV_52:before { box-sizing: border-box; color: rgb(51, 51, 51); cursor: default; text-align: left; text-decoration: none solid rgb(51, 51, 51); text-size-adjust: 100%; column-rule-color: rgb(51, 51, 51); user-select: none; caret-color: rgb(51, 51, 51); border: 0px none rgb(51, 51, 51); font: normal normal 400 normal 14px / 20px Arial, sans-serif; outline: rgb(51, 51, 51) none 0px; }/*#DIV_51:before, #DIV_52:before*/ #DIV_53, #DIV_54, #DIV_63, #DIV_69, #DIV_79, #DIV_186 { box-sizing: border-box; color: rgb(51, 51, 51); cursor: default; height: 0px; text-align: left; text-decoration: none solid rgb(51, 51, 51); text-size-adjust: 100%; width: 697px; column-rule-color: rgb(51, 51, 51); perspective-origin: 348.5px 0px; transform-origin: 348.5px 0px; user-select: none; caret-color: rgb(51, 51, 51); border: 0px none rgb(51, 51, 51); font: normal normal 400 normal 14px / 20px Arial, sans-serif; outline: rgb(51, 51, 51) none 0px; transition: none 0s ease 0s; }/*#DIV_53, #DIV_54, #DIV_63, #DIV_69, #DIV_79, #DIV_186*/ #DIV_53:after, #DIV_54:after, #DIV_63:after, #DIV_69:after, #DIV_79:after, #DIV_186:after { box-sizing: border-box; color: rgb(51, 51, 51); cursor: default; text-align: left; text-decoration: none solid rgb(51, 51, 51); text-size-adjust: 100%; column-rule-color: rgb(51, 51, 51); user-select: none; caret-color: rgb(51, 51, 51); border: 0px none rgb(51, 51, 51); font: normal normal 400 normal 14px / 20px Arial, sans-serif; outline: rgb(51, 51, 51) none 0px; }/*#DIV_53:after, #DIV_54:after, #DIV_63:after, #DIV_69:after, #DIV_79:after, #DIV_186:after*/ #DIV_53:before, #DIV_54:before, #DIV_63:before, #DIV_69:before, #DIV_79:before, #DIV_186:before { box-sizing: border-box; color: rgb(51, 51, 51); cursor: default; text-align: left; text-decoration: none solid rgb(51, 51, 51); text-size-adjust: 100%; column-rule-color: rgb(51, 51, 51); user-select: none; caret-color: rgb(51, 51, 51); border: 0px none rgb(51, 51, 51); font: normal normal 400 normal 14px / 20px Arial, sans-serif; outline: rgb(51, 51, 51) none 0px; }/*#DIV_53:before, #DIV_54:before, #DIV_63:before, #DIV_69:before, #DIV_79:before, #DIV_186:before*/ #DIV_55 { color: rgb(51, 51, 51); cursor: default; height: 0px; text-align: left; text-decoration: none solid rgb(51, 51, 51); text-size-adjust: 100%; width: 697px; column-rule-color: rgb(51, 51, 51); perspective-origin: 348.5px 0px; transform-origin: 348.5px 0px; user-select: none; caret-color: rgb(51, 51, 51); border: 0px none rgb(51, 51, 51); font: normal normal 400 normal 14px / 20px Arial, sans-serif; outline: rgb(51, 51, 51) none 0px; }/*#DIV_55*/ #DIV_55:after { box-sizing: border-box; color: rgb(51, 51, 51); cursor: default; text-align: left; text-decoration: none solid rgb(51, 51, 51); text-size-adjust: 100%; column-rule-color: rgb(51, 51, 51); user-select: none; caret-color: rgb(51, 51, 51); border: 0px none rgb(51, 51, 51); font: normal normal 400 normal 14px / 20px Arial, sans-serif; outline: rgb(51, 51, 51) none 0px; }/*#DIV_55:after*/ #DIV_55:before { box-sizing: border-box; color: rgb(51, 51, 51); cursor: default; text-align: left; text-decoration: none solid rgb(51, 51, 51); text-size-adjust: 100%; column-rule-color: rgb(51, 51, 51); user-select: none; caret-color: rgb(51, 51, 51); border: 0px none rgb(51, 51, 51); font: normal normal 400 normal 14px / 20px Arial, sans-serif; outline: rgb(51, 51, 51) none 0px; }/*#DIV_55:before*/ #DIV_56 { bottom: 0px; color: rgb(51, 51, 51); cursor: default; height: 392px; left: 0px; position: absolute; right: 0px; text-align: left; text-decoration: none solid rgb(51, 51, 51); text-size-adjust: 100%; top: 0px; width: 697px; column-rule-color: rgb(51, 51, 51); perspective-origin: 348.5px 196px; transform-origin: 348.5px 196px; user-select: none; caret-color: rgb(51, 51, 51); border: 0px none rgb(51, 51, 51); font: normal normal 400 normal 14px / 20px Arial, sans-serif; outline: rgb(51, 51, 51) none 0px; transition: none 0s ease 0s; }/*#DIV_56*/ #DIV_56:after { box-sizing: border-box; color: rgb(51, 51, 51); cursor: default; text-align: left; text-decoration: none solid rgb(51, 51, 51); text-size-adjust: 100%; column-rule-color: rgb(51, 51, 51); user-select: none; caret-color: rgb(51, 51, 51); border: 0px none rgb(51, 51, 51); font: normal normal 400 normal 14px / 20px Arial, sans-serif; outline: rgb(51, 51, 51) none 0px; }/*#DIV_56:after*/ #DIV_56:before { box-sizing: border-box; color: rgb(51, 51, 51); cursor: default; text-align: left; text-decoration: none solid rgb(51, 51, 51); text-size-adjust: 100%; column-rule-color: rgb(51, 51, 51); user-select: none; caret-color: rgb(51, 51, 51); border: 0px none rgb(51, 51, 51); font: normal normal 400 normal 14px / 20px Arial, sans-serif; outline: rgb(51, 51, 51) none 0px; }/*#DIV_56:before*/ #IMG_57 { bottom: 0px; color: rgb(51, 51, 51); cursor: default; display: block; height: 392px; left: 0px; position: absolute; right: 0px; text-align: left; text-decoration: none solid rgb(51, 51, 51); text-size-adjust: 100%; top: 0px; vertical-align: top; width: 697px; column-rule-color: rgb(51, 51, 51); perspective-origin: 348.5px 196px; transform-origin: 348.5px 196px; user-select: none; caret-color: rgb(51, 51, 51); border: 0px solid rgb(0, 0, 0); font: normal normal 400 normal 14px / 20px Arial, sans-serif; outline: rgb(51, 51, 51) none 0px; transition: none 0s ease 0s; }/*#IMG_57*/ #IMG_57:after { box-sizing: border-box; color: rgb(51, 51, 51); cursor: default; text-align: left; text-decoration: none solid rgb(51, 51, 51); text-size-adjust: 100%; column-rule-color: rgb(51, 51, 51); user-select: none; caret-color: rgb(51, 51, 51); border: 0px none rgb(51, 51, 51); font: normal normal 400 normal 14px / 20px Arial, sans-serif; outline: rgb(51, 51, 51) none 0px; }/*#IMG_57:after*/ #IMG_57:before { box-sizing: border-box; color: rgb(51, 51, 51); cursor: default; text-align: left; text-decoration: none solid rgb(51, 51, 51); text-size-adjust: 100%; column-rule-color: rgb(51, 51, 51); user-select: none; caret-color: rgb(51, 51, 51); border: 0px none rgb(51, 51, 51); font: normal normal 400 normal 14px / 20px Arial, sans-serif; outline: rgb(51, 51, 51) none 0px; }/*#IMG_57:before*/ #DIV_58 { bottom: 34px; box-sizing: border-box; color: rgb(51, 51, 51); cursor: default; display: table; height: 358px; left: 0px; pointer-events: none; position: absolute; right: 0px; text-align: left; text-decoration: none solid rgb(51, 51, 51); text-size-adjust: 100%; top: 0px; width: 697px; column-rule-color: rgb(51, 51, 51); perspective-origin: 348.5px 179px; transform-origin: 348.5px 179px; user-select: none; caret-color: rgb(51, 51, 51); border: 0px none rgb(51, 51, 51); font: normal normal 400 normal 14px / 20px Arial, sans-serif; outline: rgb(51, 51, 51) none 0px; transition: none 0s ease 0s; }/*#DIV_58*/ #DIV_58:after { box-sizing: border-box; color: rgb(51, 51, 51); cursor: default; pointer-events: none; text-align: left; text-decoration: none solid rgb(51, 51, 51); text-size-adjust: 100%; column-rule-color: rgb(51, 51, 51); user-select: none; caret-color: rgb(51, 51, 51); border: 0px none rgb(51, 51, 51); font: normal normal 400 normal 14px / 20px Arial, sans-serif; outline: rgb(51, 51, 51) none 0px; }/*#DIV_58:after*/ #DIV_58:before { box-sizing: border-box; color: rgb(51, 51, 51); cursor: default; pointer-events: none; text-align: left; text-decoration: none solid rgb(51, 51, 51); text-size-adjust: 100%; column-rule-color: rgb(51, 51, 51); user-select: none; caret-color: rgb(51, 51, 51); border: 0px none rgb(51, 51, 51); font: normal normal 400 normal 14px / 20px Arial, sans-serif; outline: rgb(51, 51, 51) none 0px; }/*#DIV_58:before*/ #DIV_59, #DIV_91 { bottom: 0px; box-sizing: border-box; color: rgb(51, 51, 51); cursor: default; display: table-cell; height: 358px; left: 0px; pointer-events: none; position: relative; right: 0px; text-align: left; text-decoration: none solid rgb(51, 51, 51); text-size-adjust: 100%; top: 0px; vertical-align: top; width: 0px; column-rule-color: rgb(51, 51, 51); perspective-origin: 0px 179px; transform-origin: 0px 179px; user-select: none; caret-color: rgb(51, 51, 51); border: 0px none rgb(51, 51, 51); font: normal normal 400 normal 14px / 20px Arial, sans-serif; outline: rgb(51, 51, 51) none 0px; transition: none 0s ease 0s; }/*#DIV_59, #DIV_91*/ #DIV_59:after, #DIV_91:after { box-sizing: border-box; color: rgb(51, 51, 51); cursor: default; pointer-events: none; text-align: left; text-decoration: none solid rgb(51, 51, 51); text-size-adjust: 100%; column-rule-color: rgb(51, 51, 51); user-select: none; caret-color: rgb(51, 51, 51); border: 0px none rgb(51, 51, 51); font: normal normal 400 normal 14px / 20px Arial, sans-serif; outline: rgb(51, 51, 51) none 0px; }/*#DIV_59:after, #DIV_91:after*/ #DIV_59:before, #DIV_91:before { box-sizing: border-box; color: rgb(51, 51, 51); cursor: default; pointer-events: none; text-align: left; text-decoration: none solid rgb(51, 51, 51); text-size-adjust: 100%; column-rule-color: rgb(51, 51, 51); user-select: none; caret-color: rgb(51, 51, 51); border: 0px none rgb(51, 51, 51); font: normal normal 400 normal 14px / 20px Arial, sans-serif; outline: rgb(51, 51, 51) none 0px; }/*#DIV_59:before, #DIV_91:before*/ #DIV_60, #DIV_92 { box-sizing: border-box; color: rgb(51, 51, 51); cursor: default; height: 358px; pointer-events: none; text-align: left; text-decoration: none solid rgb(51, 51, 51); text-size-adjust: 100%; width: 0px; column-rule-color: rgb(51, 51, 51); perspective-origin: 0px 179px; transform-origin: 0px 179px; user-select: none; caret-color: rgb(51, 51, 51); border: 0px none rgb(51, 51, 51); font: normal normal 400 normal 14px / 20px Arial, sans-serif; outline: rgb(51, 51, 51) none 0px; transition: none 0s ease 0s; }/*#DIV_60, #DIV_92*/ #DIV_60:after, #DIV_92:after { box-sizing: border-box; color: rgb(51, 51, 51); cursor: default; pointer-events: none; text-align: left; text-decoration: none solid rgb(51, 51, 51); text-size-adjust: 100%; column-rule-color: rgb(51, 51, 51); user-select: none; caret-color: rgb(51, 51, 51); border: 0px none rgb(51, 51, 51); font: normal normal 400 normal 14px / 20px Arial, sans-serif; outline: rgb(51, 51, 51) none 0px; }/*#DIV_60:after, #DIV_92:after*/ #DIV_60:before, #DIV_92:before { box-sizing: border-box; color: rgb(51, 51, 51); cursor: default; pointer-events: none; text-align: left; text-decoration: none solid rgb(51, 51, 51); text-size-adjust: 100%; column-rule-color: rgb(51, 51, 51); user-select: none; caret-color: rgb(51, 51, 51); border: 0px none rgb(51, 51, 51); font: normal normal 400 normal 14px / 20px Arial, sans-serif; outline: rgb(51, 51, 51) none 0px; }/*#DIV_60:before, #DIV_92:before*/ #DIV_61 { bottom: 0px; box-sizing: border-box; color: rgb(51, 51, 51); cursor: default; display: table-cell; height: 358px; left: 0px; pointer-events: none; position: relative; right: 0px; text-align: left; text-decoration: none solid rgb(51, 51, 51); text-size-adjust: 100%; top: 0px; vertical-align: top; width: 697px; column-rule-color: rgb(51, 51, 51); perspective-origin: 348.5px 179px; transform-origin: 348.5px 179px; user-select: none; caret-color: rgb(51, 51, 51); border: 0px none rgb(51, 51, 51); font: normal normal 400 normal 14px / 20px Arial, sans-serif; outline: rgb(51, 51, 51) none 0px; transition: none 0s ease 0s; }/*#DIV_61*/ #DIV_61:after { box-sizing: border-box; color: rgb(51, 51, 51); cursor: default; pointer-events: none; text-align: left; text-decoration: none solid rgb(51, 51, 51); text-size-adjust: 100%; column-rule-color: rgb(51, 51, 51); user-select: none; caret-color: rgb(51, 51, 51); border: 0px none rgb(51, 51, 51); font: normal normal 400 normal 14px / 20px Arial, sans-serif; outline: rgb(51, 51, 51) none 0px; }/*#DIV_61:after*/ #DIV_61:before { box-sizing: border-box; color: rgb(51, 51, 51); cursor: default; pointer-events: none; text-align: left; text-decoration: none solid rgb(51, 51, 51); text-size-adjust: 100%; column-rule-color: rgb(51, 51, 51); user-select: none; caret-color: rgb(51, 51, 51); border: 0px none rgb(51, 51, 51); font: normal normal 400 normal 14px / 20px Arial, sans-serif; outline: rgb(51, 51, 51) none 0px; }/*#DIV_61:before*/ #DIV_62 { box-sizing: border-box; color: rgb(51, 51, 51); cursor: default; height: 358px; pointer-events: none; text-align: left; text-decoration: none solid rgb(51, 51, 51); text-size-adjust: 100%; width: 697px; column-rule-color: rgb(51, 51, 51); perspective-origin: 348.5px 179px; transform-origin: 348.5px 179px; user-select: none; caret-color: rgb(51, 51, 51); border: 0px none rgb(51, 51, 51); font: normal normal 400 normal 14px / 20px Arial, sans-serif; outline: rgb(51, 51, 51) none 0px; transition: none 0s ease 0s; }/*#DIV_62*/ #DIV_62:after { box-sizing: border-box; color: rgb(51, 51, 51); cursor: default; pointer-events: none; text-align: left; text-decoration: none solid rgb(51, 51, 51); text-size-adjust: 100%; column-rule-color: rgb(51, 51, 51); user-select: none; caret-color: rgb(51, 51, 51); border: 0px none rgb(51, 51, 51); font: normal normal 400 normal 14px / 20px Arial, sans-serif; outline: rgb(51, 51, 51) none 0px; }/*#DIV_62:after*/ #DIV_62:before { box-sizing: border-box; color: rgb(51, 51, 51); cursor: default; pointer-events: none; text-align: left; text-decoration: none solid rgb(51, 51, 51); text-size-adjust: 100%; column-rule-color: rgb(51, 51, 51); user-select: none; caret-color: rgb(51, 51, 51); border: 0px none rgb(51, 51, 51); font: normal normal 400 normal 14px / 20px Arial, sans-serif; outline: rgb(51, 51, 51) none 0px; }/*#DIV_62:before*/ #DIV_64 { bottom: 99px; box-sizing: border-box; color: rgb(51, 51, 51); cursor: default; height: 80px; left: 348.5px; position: absolute; right: 223.5px; text-align: left; text-decoration: none solid rgb(51, 51, 51); text-size-adjust: 100%; top: 179px; width: 125px; column-rule-color: rgb(51, 51, 51); perspective-origin: 62.5px 40px; transform: matrix(1, 0, 0, 1, -62.5, -40); transform-origin: 62.5px 40px; user-select: none; caret-color: rgb(51, 51, 51); border: 0px none rgb(51, 51, 51); font: normal normal 400 normal 14px / 20px Arial, sans-serif; outline: rgb(51, 51, 51) none 0px; transition: none 0s ease 0s; }/*#DIV_64*/ #DIV_64:after { box-sizing: border-box; color: rgb(51, 51, 51); cursor: default; text-align: left; text-decoration: none solid rgb(51, 51, 51); text-size-adjust: 100%; column-rule-color: rgb(51, 51, 51); user-select: none; caret-color: rgb(51, 51, 51); border: 0px none rgb(51, 51, 51); font: normal normal 400 normal 14px / 20px Arial, sans-serif; outline: rgb(51, 51, 51) none 0px; }/*#DIV_64:after*/ #DIV_64:before { box-sizing: border-box; color: rgb(51, 51, 51); cursor: default; text-align: left; text-decoration: none solid rgb(51, 51, 51); text-size-adjust: 100%; column-rule-color: rgb(51, 51, 51); user-select: none; caret-color: rgb(51, 51, 51); border: 0px none rgb(51, 51, 51); font: normal normal 400 normal 14px / 20px Arial, sans-serif; outline: rgb(51, 51, 51) none 0px; }/*#DIV_64:before*/ #BUTTON_65 { color: rgb(255, 255, 255); cursor: pointer; display: block; height: 80px; text-decoration: none solid rgb(255, 255, 255); text-size-adjust: 100%; width: 125px; column-rule-color: rgb(255, 255, 255); perspective-origin: 62.5px 40px; transform-origin: 62.5px 40px; user-select: none; caret-color: rgb(255, 255, 255); background: rgba(102, 102, 102, 0.8) none repeat scroll 0% 0% / auto padding-box border-box; border: 0px none rgb(255, 255, 255); font: normal normal 400 normal 14px / 20px Arial, sans-serif; outline: rgb(255, 255, 255) none 0px; padding: 0px; transition: none 0s ease 0s; }/*#BUTTON_65*/ #BUTTON_65:after { box-sizing: border-box; color: rgb(255, 255, 255); cursor: pointer; text-decoration: none solid rgb(255, 255, 255); text-size-adjust: 100%; column-rule-color: rgb(255, 255, 255); user-select: none; caret-color: rgb(255, 255, 255); border: 0px none rgb(255, 255, 255); font: normal normal 400 normal 14px / 20px Arial, sans-serif; outline: rgb(255, 255, 255) none 0px; }/*#BUTTON_65:after*/ #BUTTON_65:before { box-sizing: border-box; color: rgb(255, 255, 255); cursor: pointer; text-decoration: none solid rgb(255, 255, 255); text-size-adjust: 100%; column-rule-color: rgb(255, 255, 255); user-select: none; caret-color: rgb(255, 255, 255); border: 0px none rgb(255, 255, 255); font: normal normal 400 normal 14px / 20px Arial, sans-serif; outline: rgb(255, 255, 255) none 0px; }/*#BUTTON_65:before*/ #svg_66 { box-sizing: border-box; color: rgb(255, 255, 255); cursor: pointer; height: 80px; left: 0px; text-align: center; text-decoration: none solid rgb(255, 255, 255); text-size-adjust: 100%; top: 0px; width: 125px; column-rule-color: rgb(255, 255, 255); perspective-origin: 62.5px 40px; transform-origin: 62.5px 40px; user-select: none; fill: rgb(255, 255, 255); stroke-width: 0px; caret-color: rgb(255, 255, 255); border: 0px none rgb(255, 255, 255); font: normal normal 400 normal 14px / 20px Arial, sans-serif; outline: rgb(255, 255, 255) none 0px; overflow: hidden; transition: none 0s ease 0s; }/*#svg_66*/ #svg_66:after { box-sizing: border-box; color: rgb(255, 255, 255); cursor: pointer; text-align: center; text-decoration: none solid rgb(255, 255, 255); text-size-adjust: 100%; column-rule-color: rgb(255, 255, 255); user-select: none; fill: rgb(255, 255, 255); stroke-width: 0px; caret-color: rgb(255, 255, 255); border: 0px none rgb(255, 255, 255); font: normal normal 400 normal 14px / 20px Arial, sans-serif; outline: rgb(255, 255, 255) none 0px; }/*#svg_66:after*/ #svg_66:before { box-sizing: border-box; color: rgb(255, 255, 255); cursor: pointer; text-align: center; text-decoration: none solid rgb(255, 255, 255); text-size-adjust: 100%; column-rule-color: rgb(255, 255, 255); user-select: none; fill: rgb(255, 255, 255); stroke-width: 0px; caret-color: rgb(255, 255, 255); border: 0px none rgb(255, 255, 255); font: normal normal 400 normal 14px / 20px Arial, sans-serif; outline: rgb(255, 255, 255) none 0px; }/*#svg_66:before*/ #rect_67 { color: rgb(255, 255, 255); cursor: pointer; height: 80px; text-align: center; text-decoration: none solid rgb(255, 255, 255); text-size-adjust: 100%; width: 125px; column-rule-color: rgb(255, 255, 255); perspective-origin: 0px 0px; transform-origin: 0px 0px; user-select: none; clip-rule: evenodd; fill: none; fill-rule: evenodd; stroke-width: 0px; caret-color: rgb(255, 255, 255); border: 0px none rgb(255, 255, 255); font: normal normal 400 normal 14px / 20px Arial, sans-serif; outline: rgb(255, 255, 255) none 0px; }/*#rect_67*/ #rect_67:after { box-sizing: border-box; color: rgb(255, 255, 255); cursor: pointer; text-align: center; text-decoration: none solid rgb(255, 255, 255); text-size-adjust: 100%; column-rule-color: rgb(255, 255, 255); user-select: none; clip-rule: evenodd; fill: none; fill-rule: evenodd; stroke-width: 0px; caret-color: rgb(255, 255, 255); border: 0px none rgb(255, 255, 255); font: normal normal 400 normal 14px / 20px Arial, sans-serif; outline: rgb(255, 255, 255) none 0px; }/*#rect_67:after*/ #rect_67:before { box-sizing: border-box; color: rgb(255, 255, 255); cursor: pointer; text-align: center; text-decoration: none solid rgb(255, 255, 255); text-size-adjust: 100%; column-rule-color: rgb(255, 255, 255); user-select: none; clip-rule: evenodd; fill: none; fill-rule: evenodd; stroke-width: 0px; caret-color: rgb(255, 255, 255); border: 0px none rgb(255, 255, 255); font: normal normal 400 normal 14px / 20px Arial, sans-serif; outline: rgb(255, 255, 255) none 0px; }/*#rect_67:before*/ #polygon_68 { color: rgb(255, 255, 255); cursor: pointer; text-align: center; text-decoration: none solid rgb(255, 255, 255); text-size-adjust: 100%; column-rule-color: rgb(255, 255, 255); perspective-origin: 0px 0px; transform-origin: 0px 0px; user-select: none; clip-rule: evenodd; fill: rgb(255, 255, 255); fill-rule: evenodd; stroke-width: 0px; caret-color: rgb(255, 255, 255); border: 0px none rgb(255, 255, 255); font: normal normal 400 normal 14px / 20px Arial, sans-serif; outline: rgb(255, 255, 255) none 0px; }/*#polygon_68*/ #polygon_68:after { box-sizing: border-box; color: rgb(255, 255, 255); cursor: pointer; text-align: center; text-decoration: none solid rgb(255, 255, 255); text-size-adjust: 100%; column-rule-color: rgb(255, 255, 255); user-select: none; clip-rule: evenodd; fill: rgb(255, 255, 255); fill-rule: evenodd; stroke-width: 0px; caret-color: rgb(255, 255, 255); border: 0px none rgb(255, 255, 255); font: normal normal 400 normal 14px / 20px Arial, sans-serif; outline: rgb(255, 255, 255) none 0px; }/*#polygon_68:after*/ #polygon_68:before { box-sizing: border-box; color: rgb(255, 255, 255); cursor: pointer; text-align: center; text-decoration: none solid rgb(255, 255, 255); text-size-adjust: 100%; column-rule-color: rgb(255, 255, 255); user-select: none; clip-rule: evenodd; fill: rgb(255, 255, 255); fill-rule: evenodd; stroke-width: 0px; caret-color: rgb(255, 255, 255); border: 0px none rgb(255, 255, 255); font: normal normal 400 normal 14px / 20px Arial, sans-serif; outline: rgb(255, 255, 255) none 0px; }/*#polygon_68:before*/ #DIV_70 { box-sizing: border-box; color: rgb(51, 51, 51); cursor: default; display: none; height: 100%; left: 0px; pointer-events: none; position: absolute; text-align: left; text-decoration: none solid rgb(51, 51, 51); text-size-adjust: 100%; top: 0px; width: 100%; column-rule-color: rgb(51, 51, 51); user-select: none; caret-color: rgb(51, 51, 51); border: 0px none rgb(51, 51, 51); font: normal normal 400 normal 14px / 20px Arial, sans-serif; outline: rgb(51, 51, 51) none 0px; transition: none 0s ease 0s; }/*#DIV_70*/ #DIV_70:after { box-sizing: border-box; color: rgb(51, 51, 51); cursor: default; pointer-events: none; text-align: left; text-decoration: none solid rgb(51, 51, 51); text-size-adjust: 100%; column-rule-color: rgb(51, 51, 51); user-select: none; caret-color: rgb(51, 51, 51); border: 0px none rgb(51, 51, 51); font: normal normal 400 normal 14px / 20px Arial, sans-serif; outline: rgb(51, 51, 51) none 0px; }/*#DIV_70:after*/ #DIV_70:before { box-sizing: border-box; color: rgb(51, 51, 51); cursor: default; pointer-events: none; text-align: left; text-decoration: none solid rgb(51, 51, 51); text-size-adjust: 100%; column-rule-color: rgb(51, 51, 51); user-select: none; caret-color: rgb(51, 51, 51); border: 0px none rgb(51, 51, 51); font: normal normal 400 normal 14px / 20px Arial, sans-serif; outline: rgb(51, 51, 51) none 0px; }/*#DIV_70:before*/ #BUTTON_71 { color: rgb(51, 51, 51); cursor: pointer; display: block; height: 42px; position: absolute; right: 16px; text-align: left; text-decoration: none solid rgb(51, 51, 51); text-size-adjust: 100%; top: 16px; column-rule-color: rgb(51, 51, 51); user-select: none; caret-color: rgb(51, 51, 51); background: rgba(0, 0, 0, 0.4) none repeat scroll 0% 0% / auto padding-box border-box; border: 2px solid rgba(0, 0, 0, 0); border-radius: 32.4px 32.4px 32.4px 32.4px; font: normal normal 400 normal 14px / 42px Arial, sans-serif; outline: rgb(51, 51, 51) none 0px; padding: 0px 12px 0px 0px; transition: none 0s ease 0s; }/*#BUTTON_71*/ #BUTTON_71:after { box-sizing: border-box; color: rgb(51, 51, 51); cursor: pointer; text-align: left; text-decoration: none solid rgb(51, 51, 51); text-size-adjust: 100%; column-rule-color: rgb(51, 51, 51); user-select: none; caret-color: rgb(51, 51, 51); border: 0px none rgb(51, 51, 51); font: normal normal 400 normal 14px / 42px Arial, sans-serif; outline: rgb(51, 51, 51) none 0px; }/*#BUTTON_71:after*/ #BUTTON_71:before { box-sizing: border-box; color: rgb(51, 51, 51); cursor: pointer; text-align: left; text-decoration: none solid rgb(51, 51, 51); text-size-adjust: 100%; column-rule-color: rgb(51, 51, 51); user-select: none; caret-color: rgb(51, 51, 51); border: 0px none rgb(51, 51, 51); font: normal normal 400 normal 14px / 42px Arial, sans-serif; outline: rgb(51, 51, 51) none 0px; }/*#BUTTON_71:before*/ #svg_72 { box-sizing: border-box; color: rgb(51, 51, 51); cursor: pointer; height: 38.4px; text-align: left; text-decoration: none solid rgb(51, 51, 51); text-size-adjust: 100%; vertical-align: top; width: 42px; column-rule-color: rgb(51, 51, 51); user-select: none; caret-color: rgb(51, 51, 51); border: 0px none rgb(51, 51, 51); font: normal normal 400 normal 14px / 42px Arial, sans-serif; margin: 0.6px 0px 0px; outline: rgb(51, 51, 51) none 0px; overflow: hidden; transition: none 0s ease 0s; }/*#svg_72*/ #svg_72:after { box-sizing: border-box; color: rgb(51, 51, 51); cursor: pointer; text-align: left; text-decoration: none solid rgb(51, 51, 51); text-size-adjust: 100%; column-rule-color: rgb(51, 51, 51); user-select: none; caret-color: rgb(51, 51, 51); border: 0px none rgb(51, 51, 51); font: normal normal 400 normal 14px / 42px Arial, sans-serif; outline: rgb(51, 51, 51) none 0px; }/*#svg_72:after*/ #svg_72:before { box-sizing: border-box; color: rgb(51, 51, 51); cursor: pointer; text-align: left; text-decoration: none solid rgb(51, 51, 51); text-size-adjust: 100%; column-rule-color: rgb(51, 51, 51); user-select: none; caret-color: rgb(51, 51, 51); border: 0px none rgb(51, 51, 51); font: normal normal 400 normal 14px / 42px Arial, sans-serif; outline: rgb(51, 51, 51) none 0px; }/*#svg_72:before*/ #style_73 { color: rgb(51, 51, 51); cursor: pointer; display: inline; text-align: left; text-decoration: none solid rgb(51, 51, 51); text-size-adjust: 100%; column-rule-color: rgb(51, 51, 51); transform-origin: 0px 0px; user-select: none; caret-color: rgb(51, 51, 51); border: 0px none rgb(51, 51, 51); font: normal normal 400 normal 14px / 42px Arial, sans-serif; outline: rgb(51, 51, 51) none 0px; }/*#style_73*/ #style_73:after { box-sizing: border-box; color: rgb(51, 51, 51); cursor: pointer; text-align: left; text-decoration: none solid rgb(51, 51, 51); text-size-adjust: 100%; column-rule-color: rgb(51, 51, 51); user-select: none; caret-color: rgb(51, 51, 51); border: 0px none rgb(51, 51, 51); font: normal normal 400 normal 14px / 42px Arial, sans-serif; outline: rgb(51, 51, 51) none 0px; }/*#style_73:after*/ #style_73:before { box-sizing: border-box; color: rgb(51, 51, 51); cursor: pointer; text-align: left; text-decoration: none solid rgb(51, 51, 51); text-size-adjust: 100%; column-rule-color: rgb(51, 51, 51); user-select: none; caret-color: rgb(51, 51, 51); border: 0px none rgb(51, 51, 51); font: normal normal 400 normal 14px / 42px Arial, sans-serif; outline: rgb(51, 51, 51) none 0px; }/*#style_73:before*/ #polygon_74 { color: rgb(51, 51, 51); cursor: pointer; text-align: left; text-decoration: none solid rgb(51, 51, 51); text-size-adjust: 100%; column-rule-color: rgb(51, 51, 51); transform-origin: 0px 0px; user-select: none; fill: rgb(255, 255, 255); caret-color: rgb(51, 51, 51); border: 0px none rgb(51, 51, 51); font: normal normal 400 normal 14px / 42px Arial, sans-serif; outline: rgb(51, 51, 51) none 0px; }/*#polygon_74*/ #polygon_74:after { box-sizing: border-box; color: rgb(51, 51, 51); cursor: pointer; text-align: left; text-decoration: none solid rgb(51, 51, 51); text-size-adjust: 100%; column-rule-color: rgb(51, 51, 51); user-select: none; fill: rgb(255, 255, 255); caret-color: rgb(51, 51, 51); border: 0px none rgb(51, 51, 51); font: normal normal 400 normal 14px / 42px Arial, sans-serif; outline: rgb(51, 51, 51) none 0px; }/*#polygon_74:after*/ #polygon_74:before { box-sizing: border-box; color: rgb(51, 51, 51); cursor: pointer; text-align: left; text-decoration: none solid rgb(51, 51, 51); text-size-adjust: 100%; column-rule-color: rgb(51, 51, 51); user-select: none; fill: rgb(255, 255, 255); caret-color: rgb(51, 51, 51); border: 0px none rgb(51, 51, 51); font: normal normal 400 normal 14px / 42px Arial, sans-serif; outline: rgb(51, 51, 51) none 0px; }/*#polygon_74:before*/ #g_75 { color: rgb(51, 51, 51); cursor: pointer; text-align: left; text-decoration: none solid rgb(51, 51, 51); text-size-adjust: 100%; column-rule-color: rgb(51, 51, 51); transform-origin: 0px 0px; user-select: none; fill: none; stroke: rgb(255, 255, 255); stroke-linecap: round; stroke-width: 10px; caret-color: rgb(51, 51, 51); border: 0px none rgb(51, 51, 51); font: normal normal 400 normal 14px / 42px Arial, sans-serif; outline: rgb(51, 51, 51) none 0px; }/*#g_75*/ #g_75:after { box-sizing: border-box; color: rgb(51, 51, 51); cursor: pointer; text-align: left; text-decoration: none solid rgb(51, 51, 51); text-size-adjust: 100%; column-rule-color: rgb(51, 51, 51); user-select: none; fill: none; stroke: rgb(255, 255, 255); stroke-linecap: round; stroke-width: 10px; caret-color: rgb(51, 51, 51); border: 0px none rgb(51, 51, 51); font: normal normal 400 normal 14px / 42px Arial, sans-serif; outline: rgb(51, 51, 51) none 0px; }/*#g_75:after*/ #g_75:before { box-sizing: border-box; color: rgb(51, 51, 51); cursor: pointer; text-align: left; text-decoration: none solid rgb(51, 51, 51); text-size-adjust: 100%; column-rule-color: rgb(51, 51, 51); user-select: none; fill: none; stroke: rgb(255, 255, 255); stroke-linecap: round; stroke-width: 10px; caret-color: rgb(51, 51, 51); border: 0px none rgb(51, 51, 51); font: normal normal 400 normal 14px / 42px Arial, sans-serif; outline: rgb(51, 51, 51) none 0px; }/*#g_75:before*/ #path_76 { color: rgb(51, 51, 51); cursor: pointer; opacity: 0; text-align: left; text-decoration: none solid rgb(51, 51, 51); text-size-adjust: 100%; column-rule-color: rgb(51, 51, 51); transform-origin: 0px 0px; user-select: none; fill: none; stroke: rgb(255, 255, 255); stroke-linecap: round; stroke-width: 10px; d: path("M 142 86 C 151 107 151 130 142 151"); caret-color: rgb(51, 51, 51); animation: VOLUME_SMALL_WAVE_FLASH 2s ease 0s infinite normal none running; border: 0px none rgb(51, 51, 51); font: normal normal 400 normal 14px / 42px Arial, sans-serif; outline: rgb(51, 51, 51) none 0px; }/*#path_76*/ #path_76:after { box-sizing: border-box; color: rgb(51, 51, 51); cursor: pointer; text-align: left; text-decoration: none solid rgb(51, 51, 51); text-size-adjust: 100%; column-rule-color: rgb(51, 51, 51); user-select: none; fill: none; stroke: rgb(255, 255, 255); stroke-linecap: round; stroke-width: 10px; caret-color: rgb(51, 51, 51); border: 0px none rgb(51, 51, 51); font: normal normal 400 normal 14px / 42px Arial, sans-serif; outline: rgb(51, 51, 51) none 0px; }/*#path_76:after*/ #path_76:before { box-sizing: border-box; color: rgb(51, 51, 51); cursor: pointer; text-align: left; text-decoration: none solid rgb(51, 51, 51); text-size-adjust: 100%; column-rule-color: rgb(51, 51, 51); user-select: none; fill: none; stroke: rgb(255, 255, 255); stroke-linecap: round; stroke-width: 10px; caret-color: rgb(51, 51, 51); border: 0px none rgb(51, 51, 51); font: normal normal 400 normal 14px / 42px Arial, sans-serif; outline: rgb(51, 51, 51) none 0px; }/*#path_76:before*/ #path_77 { color: rgb(51, 51, 51); cursor: pointer; opacity: 0; text-align: left; text-decoration: none solid rgb(51, 51, 51); text-size-adjust: 100%; column-rule-color: rgb(51, 51, 51); transform-origin: 0px 0px; user-select: none; fill: none; stroke: rgb(255, 255, 255); stroke-linecap: round; stroke-width: 10px; d: path("M 165 74 C 178 97 178 140 165 163"); caret-color: rgb(51, 51, 51); animation: VOLUME_LARGE_WAVE_FLASH 2s ease 0.3s infinite normal none running; border: 0px none rgb(51, 51, 51); font: normal normal 400 normal 14px / 42px Arial, sans-serif; outline: rgb(51, 51, 51) none 0px; }/*#path_77*/ #path_77:after { box-sizing: border-box; color: rgb(51, 51, 51); cursor: pointer; text-align: left; text-decoration: none solid rgb(51, 51, 51); text-size-adjust: 100%; column-rule-color: rgb(51, 51, 51); user-select: none; fill: none; stroke: rgb(255, 255, 255); stroke-linecap: round; stroke-width: 10px; caret-color: rgb(51, 51, 51); border: 0px none rgb(51, 51, 51); font: normal normal 400 normal 14px / 42px Arial, sans-serif; outline: rgb(51, 51, 51) none 0px; }/*#path_77:after*/ #path_77:before { box-sizing: border-box; color: rgb(51, 51, 51); cursor: pointer; text-align: left; text-decoration: none solid rgb(51, 51, 51); text-size-adjust: 100%; column-rule-color: rgb(51, 51, 51); user-select: none; fill: none; stroke: rgb(255, 255, 255); stroke-linecap: round; stroke-width: 10px; caret-color: rgb(51, 51, 51); border: 0px none rgb(51, 51, 51); font: normal normal 400 normal 14px / 42px Arial, sans-serif; outline: rgb(51, 51, 51) none 0px; }/*#path_77:before*/ #DIV_78 { box-sizing: border-box; color: rgb(255, 255, 255); cursor: pointer; display: inline-block; text-align: left; text-decoration: none solid rgb(255, 255, 255); text-size-adjust: 100%; vertical-align: top; white-space: nowrap; width: 36%; column-rule-color: rgb(255, 255, 255); user-select: none; caret-color: rgb(255, 255, 255); border: 0px none rgb(255, 255, 255); font: normal normal 400 normal 15.6px / 42px WistiaPlayerOverpass, Helvetica, sans-serif; margin: -0.9px 0px 0px -4.8px; outline: rgb(255, 255, 255) none 0px; transition: none 0s ease 0s; }/*#DIV_78*/ #DIV_78:after { box-sizing: border-box; color: rgb(255, 255, 255); cursor: pointer; text-align: left; text-decoration: none solid rgb(255, 255, 255); text-size-adjust: 100%; white-space: nowrap; column-rule-color: rgb(255, 255, 255); user-select: none; caret-color: rgb(255, 255, 255); border: 0px none rgb(255, 255, 255); font: normal normal 400 normal 15.6px / 42px WistiaPlayerOverpass, Helvetica, sans-serif; outline: rgb(255, 255, 255) none 0px; }/*#DIV_78:after*/ #DIV_78:before { box-sizing: border-box; color: rgb(255, 255, 255); cursor: pointer; text-align: left; text-decoration: none solid rgb(255, 255, 255); text-size-adjust: 100%; white-space: nowrap; column-rule-color: rgb(255, 255, 255); user-select: none; caret-color: rgb(255, 255, 255); border: 0px none rgb(255, 255, 255); font: normal normal 400 normal 15.6px / 42px WistiaPlayerOverpass, Helvetica, sans-serif; outline: rgb(255, 255, 255) none 0px; }/*#DIV_78:before*/ #DIV_80, #DIV_187 { box-sizing: border-box; color: rgb(51, 51, 51); cursor: default; height: 0px; text-align: left; text-decoration: none solid rgb(51, 51, 51); text-size-adjust: 100%; width: 697px; column-rule-color: rgb(51, 51, 51); perspective-origin: 348.5px 0px; transform-origin: 348.5px 0px; user-select: none; caret-color: rgb(51, 51, 51); border: 0px none rgb(51, 51, 51); font: normal normal 400 normal 14px / 20px Arial, sans-serif; outline: rgb(51, 51, 51) none 0px; transition: none 0s ease 0s; }/*#DIV_80, #DIV_187*/ #DIV_80:after, #DIV_187:after { box-sizing: border-box; color: rgb(51, 51, 51); cursor: default; text-align: left; text-decoration: none solid rgb(51, 51, 51); text-size-adjust: 100%; column-rule-color: rgb(51, 51, 51); user-select: none; caret-color: rgb(51, 51, 51); border: 0px none rgb(51, 51, 51); font: normal normal 400 normal 14px / 20px Arial, sans-serif; outline: rgb(51, 51, 51) none 0px; }/*#DIV_80:after, #DIV_187:after*/ #DIV_80:before, #DIV_187:before { box-sizing: border-box; color: rgb(51, 51, 51); cursor: default; text-align: left; text-decoration: none solid rgb(51, 51, 51); text-size-adjust: 100%; column-rule-color: rgb(51, 51, 51); user-select: none; caret-color: rgb(51, 51, 51); border: 0px none rgb(51, 51, 51); font: normal normal 400 normal 14px / 20px Arial, sans-serif; outline: rgb(51, 51, 51) none 0px; }/*#DIV_80:before, #DIV_187:before*/ #DIV_81 { bottom: 99px; color: rgb(51, 51, 51); cursor: default; height: 80px; left: 348.5px; opacity: 0; pointer-events: none; position: absolute; right: 298.5px; text-align: left; text-decoration: none solid rgb(51, 51, 51); text-size-adjust: 100%; top: 179px; width: 50px; column-rule-color: rgb(51, 51, 51); perspective-origin: 25px 40px; transform: matrix(1.5, 0, 0, 1.5, -25, -40); transform-origin: 25px 40px; user-select: none; caret-color: rgb(51, 51, 51); border: 0px none rgb(51, 51, 51); font: normal normal 400 normal 14px / 20px Arial, sans-serif; outline: rgb(51, 51, 51) none 0px; transition: opacity 0.6s ease 0s, transform 0.6s ease 0s; }/*#DIV_81*/ #DIV_81:after { box-sizing: border-box; color: rgb(51, 51, 51); cursor: default; pointer-events: none; text-align: left; text-decoration: none solid rgb(51, 51, 51); text-size-adjust: 100%; column-rule-color: rgb(51, 51, 51); user-select: none; caret-color: rgb(51, 51, 51); border: 0px none rgb(51, 51, 51); font: normal normal 400 normal 14px / 20px Arial, sans-serif; outline: rgb(51, 51, 51) none 0px; }/*#DIV_81:after*/ #DIV_81:before { box-sizing: border-box; color: rgb(51, 51, 51); cursor: default; pointer-events: none; text-align: left; text-decoration: none solid rgb(51, 51, 51); text-size-adjust: 100%; column-rule-color: rgb(51, 51, 51); user-select: none; caret-color: rgb(51, 51, 51); border: 0px none rgb(51, 51, 51); font: normal normal 400 normal 14px / 20px Arial, sans-serif; outline: rgb(51, 51, 51) none 0px; }/*#DIV_81:before*/ #DIV_82, #DIV_83 { color: rgb(51, 51, 51); cursor: default; height: 80px; pointer-events: none; text-align: left; text-decoration: none solid rgb(51, 51, 51); text-size-adjust: 100%; width: 50px; column-rule-color: rgb(51, 51, 51); perspective-origin: 25px 40px; transform-origin: 25px 40px; user-select: none; caret-color: rgb(51, 51, 51); border: 0px none rgb(51, 51, 51); font: normal normal 400 normal 14px / 20px Arial, sans-serif; outline: rgb(51, 51, 51) none 0px; }/*#DIV_82, #DIV_83*/ #DIV_82:after, #DIV_83:after { box-sizing: border-box; color: rgb(51, 51, 51); cursor: default; pointer-events: none; text-align: left; text-decoration: none solid rgb(51, 51, 51); text-size-adjust: 100%; column-rule-color: rgb(51, 51, 51); user-select: none; caret-color: rgb(51, 51, 51); border: 0px none rgb(51, 51, 51); font: normal normal 400 normal 14px / 20px Arial, sans-serif; outline: rgb(51, 51, 51) none 0px; }/*#DIV_82:after, #DIV_83:after*/ #DIV_82:before, #DIV_83:before { box-sizing: border-box; color: rgb(51, 51, 51); cursor: default; pointer-events: none; text-align: left; text-decoration: none solid rgb(51, 51, 51); text-size-adjust: 100%; column-rule-color: rgb(51, 51, 51); user-select: none; caret-color: rgb(51, 51, 51); border: 0px none rgb(51, 51, 51); font: normal normal 400 normal 14px / 20px Arial, sans-serif; outline: rgb(51, 51, 51) none 0px; }/*#DIV_82:before, #DIV_83:before*/ #svg_84 { color: rgb(51, 51, 51); cursor: default; height: 80px; left: 0px; pointer-events: none; text-align: left; text-decoration: none solid rgb(51, 51, 51); text-size-adjust: 100%; top: 0px; width: 50px; column-rule-color: rgb(51, 51, 51); perspective-origin: 25px 40px; transform-origin: 25px 40px; user-select: none; filter: drop-shadow(rgba(0, 0, 0, 0.5) 0px 0px 3px); fill: rgb(255, 255, 255); stroke-width: 0px; caret-color: rgb(51, 51, 51); border: 0px none rgb(51, 51, 51); font: normal normal 400 normal 14px / 20px Arial, sans-serif; outline: rgb(51, 51, 51) none 0px; overflow: hidden; transition: none 0s ease 0s; }/*#svg_84*/ #svg_84:after { box-sizing: border-box; color: rgb(51, 51, 51); cursor: default; pointer-events: none; text-align: left; text-decoration: none solid rgb(51, 51, 51); text-size-adjust: 100%; column-rule-color: rgb(51, 51, 51); user-select: none; fill: rgb(255, 255, 255); stroke-width: 0px; caret-color: rgb(51, 51, 51); border: 0px none rgb(51, 51, 51); font: normal normal 400 normal 14px / 20px Arial, sans-serif; outline: rgb(51, 51, 51) none 0px; }/*#svg_84:after*/ #svg_84:before { box-sizing: border-box; color: rgb(51, 51, 51); cursor: default; pointer-events: none; text-align: left; text-decoration: none solid rgb(51, 51, 51); text-size-adjust: 100%; column-rule-color: rgb(51, 51, 51); user-select: none; fill: rgb(255, 255, 255); stroke-width: 0px; caret-color: rgb(51, 51, 51); border: 0px none rgb(51, 51, 51); font: normal normal 400 normal 14px / 20px Arial, sans-serif; outline: rgb(51, 51, 51) none 0px; }/*#svg_84:before*/ #g_85 { color: rgb(51, 51, 51); cursor: default; pointer-events: none; text-align: left; text-decoration: none solid rgb(51, 51, 51); text-size-adjust: 100%; column-rule-color: rgb(51, 51, 51); perspective-origin: 0px 0px; transform-origin: 0px 0px; user-select: none; fill: rgb(255, 255, 255); stroke-width: 0px; caret-color: rgb(51, 51, 51); border: 0px none rgb(51, 51, 51); font: normal normal 400 normal 14px / 20px Arial, sans-serif; outline: rgb(51, 51, 51) none 0px; }/*#g_85*/ #g_85:after { box-sizing: border-box; color: rgb(51, 51, 51); cursor: default; pointer-events: none; text-align: left; text-decoration: none solid rgb(51, 51, 51); text-size-adjust: 100%; column-rule-color: rgb(51, 51, 51); user-select: none; fill: rgb(255, 255, 255); stroke-width: 0px; caret-color: rgb(51, 51, 51); border: 0px none rgb(51, 51, 51); font: normal normal 400 normal 14px / 20px Arial, sans-serif; outline: rgb(51, 51, 51) none 0px; }/*#g_85:after*/ #g_85:before { box-sizing: border-box; color: rgb(51, 51, 51); cursor: default; pointer-events: none; text-align: left; text-decoration: none solid rgb(51, 51, 51); text-size-adjust: 100%; column-rule-color: rgb(51, 51, 51); user-select: none; fill: rgb(255, 255, 255); stroke-width: 0px; caret-color: rgb(51, 51, 51); border: 0px none rgb(51, 51, 51); font: normal normal 400 normal 14px / 20px Arial, sans-serif; outline: rgb(51, 51, 51) none 0px; }/*#g_85:before*/ #rect_86 { color: rgb(51, 51, 51); cursor: default; height: 12px; pointer-events: none; text-align: left; text-decoration: none solid rgb(51, 51, 51); text-size-adjust: 100%; width: 3.5px; column-rule-color: rgb(51, 51, 51); perspective-origin: 0px 0px; transform-origin: 0px 0px; user-select: none; fill: rgb(255, 255, 255); stroke-width: 0px; caret-color: rgb(51, 51, 51); border: 0px none rgb(51, 51, 51); font: normal normal 400 normal 14px / 20px Arial, sans-serif; outline: rgb(51, 51, 51) none 0px; }/*#rect_86*/ #rect_86:after { box-sizing: border-box; color: rgb(51, 51, 51); cursor: default; pointer-events: none; text-align: left; text-decoration: none solid rgb(51, 51, 51); text-size-adjust: 100%; column-rule-color: rgb(51, 51, 51); user-select: none; fill: rgb(255, 255, 255); stroke-width: 0px; caret-color: rgb(51, 51, 51); border: 0px none rgb(51, 51, 51); font: normal normal 400 normal 14px / 20px Arial, sans-serif; outline: rgb(51, 51, 51) none 0px; }/*#rect_86:after*/ #rect_86:before { box-sizing: border-box; color: rgb(51, 51, 51); cursor: default; pointer-events: none; text-align: left; text-decoration: none solid rgb(51, 51, 51); text-size-adjust: 100%; column-rule-color: rgb(51, 51, 51); user-select: none; fill: rgb(255, 255, 255); stroke-width: 0px; caret-color: rgb(51, 51, 51); border: 0px none rgb(51, 51, 51); font: normal normal 400 normal 14px / 20px Arial, sans-serif; outline: rgb(51, 51, 51) none 0px; }/*#rect_86:before*/ #rect_87 { color: rgb(51, 51, 51); cursor: default; height: 12px; pointer-events: none; text-align: left; text-decoration: none solid rgb(51, 51, 51); text-size-adjust: 100%; width: 3.5px; column-rule-color: rgb(51, 51, 51); perspective-origin: 0px 0px; transform-origin: 0px 0px; user-select: none; fill: rgb(255, 255, 255); stroke-width: 0px; x: 6.5px; caret-color: rgb(51, 51, 51); border: 0px none rgb(51, 51, 51); font: normal normal 400 normal 14px / 20px Arial, sans-serif; outline: rgb(51, 51, 51) none 0px; }/*#rect_87*/ #rect_87:after { box-sizing: border-box; color: rgb(51, 51, 51); cursor: default; pointer-events: none; text-align: left; text-decoration: none solid rgb(51, 51, 51); text-size-adjust: 100%; column-rule-color: rgb(51, 51, 51); user-select: none; fill: rgb(255, 255, 255); stroke-width: 0px; caret-color: rgb(51, 51, 51); border: 0px none rgb(51, 51, 51); font: normal normal 400 normal 14px / 20px Arial, sans-serif; outline: rgb(51, 51, 51) none 0px; }/*#rect_87:after*/ #rect_87:before { box-sizing: border-box; color: rgb(51, 51, 51); cursor: default; pointer-events: none; text-align: left; text-decoration: none solid rgb(51, 51, 51); text-size-adjust: 100%; column-rule-color: rgb(51, 51, 51); user-select: none; fill: rgb(255, 255, 255); stroke-width: 0px; caret-color: rgb(51, 51, 51); border: 0px none rgb(51, 51, 51); font: normal normal 400 normal 14px / 20px Arial, sans-serif; outline: rgb(51, 51, 51) none 0px; }/*#rect_87:before*/ #DIV_88 { color: rgb(51, 51, 51); cursor: default; display: none; height: 100%; pointer-events: none; text-align: left; text-decoration: none solid rgb(51, 51, 51); text-size-adjust: 100%; width: 100%; column-rule-color: rgb(51, 51, 51); user-select: none; caret-color: rgb(51, 51, 51); border: 0px none rgb(51, 51, 51); font: normal normal 400 normal 14px / 20px Arial, sans-serif; outline: rgb(51, 51, 51) none 0px; }/*#DIV_88*/ #DIV_88:after { box-sizing: border-box; color: rgb(51, 51, 51); cursor: default; pointer-events: none; text-align: left; text-decoration: none solid rgb(51, 51, 51); text-size-adjust: 100%; column-rule-color: rgb(51, 51, 51); user-select: none; caret-color: rgb(51, 51, 51); border: 0px none rgb(51, 51, 51); font: normal normal 400 normal 14px / 20px Arial, sans-serif; outline: rgb(51, 51, 51) none 0px; }/*#DIV_88:after*/ #DIV_88:before { box-sizing: border-box; color: rgb(51, 51, 51); cursor: default; pointer-events: none; text-align: left; text-decoration: none solid rgb(51, 51, 51); text-size-adjust: 100%; column-rule-color: rgb(51, 51, 51); user-select: none; caret-color: rgb(51, 51, 51); border: 0px none rgb(51, 51, 51); font: normal normal 400 normal 14px / 20px Arial, sans-serif; outline: rgb(51, 51, 51) none 0px; }/*#DIV_88:before*/ #svg_89 { color: rgb(51, 51, 51); cursor: default; height: 100%; left: 0px; pointer-events: none; text-align: left; text-decoration: none solid rgb(51, 51, 51); text-size-adjust: 100%; top: 0px; width: 100%; column-rule-color: rgb(51, 51, 51); user-select: none; filter: drop-shadow(rgba(0, 0, 0, 0.5) 0px 0px 3px); fill: rgb(255, 255, 255); stroke-width: 0px; caret-color: rgb(51, 51, 51); border: 0px none rgb(51, 51, 51); font: normal normal 400 normal 14px / 20px Arial, sans-serif; outline: rgb(51, 51, 51) none 0px; overflow: hidden; transition: none 0s ease 0s; }/*#svg_89*/ #svg_89:after { box-sizing: border-box; color: rgb(51, 51, 51); cursor: default; pointer-events: none; text-align: left; text-decoration: none solid rgb(51, 51, 51); text-size-adjust: 100%; column-rule-color: rgb(51, 51, 51); user-select: none; fill: rgb(255, 255, 255); stroke-width: 0px; caret-color: rgb(51, 51, 51); border: 0px none rgb(51, 51, 51); font: normal normal 400 normal 14px / 20px Arial, sans-serif; outline: rgb(51, 51, 51) none 0px; }/*#svg_89:after*/ #svg_89:before { box-sizing: border-box; color: rgb(51, 51, 51); cursor: default; pointer-events: none; text-align: left; text-decoration: none solid rgb(51, 51, 51); text-size-adjust: 100%; column-rule-color: rgb(51, 51, 51); user-select: none; fill: rgb(255, 255, 255); stroke-width: 0px; caret-color: rgb(51, 51, 51); border: 0px none rgb(51, 51, 51); font: normal normal 400 normal 14px / 20px Arial, sans-serif; outline: rgb(51, 51, 51) none 0px; }/*#svg_89:before*/ #polygon_90 { color: rgb(51, 51, 51); cursor: default; pointer-events: none; text-align: left; text-decoration: none solid rgb(51, 51, 51); text-size-adjust: 100%; column-rule-color: rgb(51, 51, 51); transform-origin: 0px 0px; user-select: none; fill: rgb(255, 255, 255); stroke-width: 0px; caret-color: rgb(51, 51, 51); border: 0px none rgb(51, 51, 51); font: normal normal 400 normal 14px / 20px Arial, sans-serif; outline: rgb(51, 51, 51) none 0px; }/*#polygon_90*/ #polygon_90:after { box-sizing: border-box; color: rgb(51, 51, 51); cursor: default; pointer-events: none; text-align: left; text-decoration: none solid rgb(51, 51, 51); text-size-adjust: 100%; column-rule-color: rgb(51, 51, 51); user-select: none; fill: rgb(255, 255, 255); stroke-width: 0px; caret-color: rgb(51, 51, 51); border: 0px none rgb(51, 51, 51); font: normal normal 400 normal 14px / 20px Arial, sans-serif; outline: rgb(51, 51, 51) none 0px; }/*#polygon_90:after*/ #polygon_90:before { box-sizing: border-box; color: rgb(51, 51, 51); cursor: default; pointer-events: none; text-align: left; text-decoration: none solid rgb(51, 51, 51); text-size-adjust: 100%; column-rule-color: rgb(51, 51, 51); user-select: none; fill: rgb(255, 255, 255); stroke-width: 0px; caret-color: rgb(51, 51, 51); border: 0px none rgb(51, 51, 51); font: normal normal 400 normal 14px / 20px Arial, sans-serif; outline: rgb(51, 51, 51) none 0px; }/*#polygon_90:before*/ #DIV_93 { border-collapse: collapse; bottom: 0px; box-sizing: border-box; color: rgb(51, 51, 51); cursor: default; display: table; height: 34px; left: 0px; pointer-events: none; position: absolute; right: 0px; text-align: left; text-decoration: none solid rgb(51, 51, 51); text-size-adjust: 100%; top: 358px; width: 697px; column-rule-color: rgb(51, 51, 51); perspective-origin: 348.5px 17px; transform-origin: 348.5px 17px; user-select: none; caret-color: rgb(51, 51, 51); border: 0px none rgb(51, 51, 51); font: normal normal 400 normal 14px / 20px Arial, sans-serif; outline: rgb(51, 51, 51) none 0px; transition: opacity 0s ease 0s; }/*#DIV_93*/ #DIV_93:after { border-collapse: collapse; box-sizing: border-box; color: rgb(51, 51, 51); cursor: default; pointer-events: none; text-align: left; text-decoration: none solid rgb(51, 51, 51); text-size-adjust: 100%; column-rule-color: rgb(51, 51, 51); user-select: none; caret-color: rgb(51, 51, 51); border: 0px none rgb(51, 51, 51); font: normal normal 400 normal 14px / 20px Arial, sans-serif; outline: rgb(51, 51, 51) none 0px; }/*#DIV_93:after*/ #DIV_93:before { border-collapse: collapse; box-sizing: border-box; color: rgb(51, 51, 51); cursor: default; pointer-events: none; text-align: left; text-decoration: none solid rgb(51, 51, 51); text-size-adjust: 100%; column-rule-color: rgb(51, 51, 51); user-select: none; caret-color: rgb(51, 51, 51); border: 0px none rgb(51, 51, 51); font: normal normal 400 normal 14px / 20px Arial, sans-serif; outline: rgb(51, 51, 51) none 0px; }/*#DIV_93:before*/ #DIV_94 { border-collapse: collapse; box-sizing: border-box; color: rgb(51, 51, 51); cursor: default; display: none; pointer-events: none; text-align: left; text-decoration: none solid rgb(51, 51, 51); text-size-adjust: 100%; column-rule-color: rgb(51, 51, 51); user-select: none; caret-color: rgb(51, 51, 51); border: 0px none rgb(51, 51, 51); font: normal normal 400 normal 14px / 20px Arial, sans-serif; outline: rgb(51, 51, 51) none 0px; transition: none 0s ease 0s; }/*#DIV_94*/ #DIV_94:after { border-collapse: collapse; box-sizing: border-box; color: rgb(51, 51, 51); cursor: default; pointer-events: none; text-align: left; text-decoration: none solid rgb(51, 51, 51); text-size-adjust: 100%; column-rule-color: rgb(51, 51, 51); user-select: none; caret-color: rgb(51, 51, 51); border: 0px none rgb(51, 51, 51); font: normal normal 400 normal 14px / 20px Arial, sans-serif; outline: rgb(51, 51, 51) none 0px; }/*#DIV_94:after*/ #DIV_94:before { border-collapse: collapse; box-sizing: border-box; color: rgb(51, 51, 51); cursor: default; pointer-events: none; text-align: left; text-decoration: none solid rgb(51, 51, 51); text-size-adjust: 100%; column-rule-color: rgb(51, 51, 51); user-select: none; caret-color: rgb(51, 51, 51); border: 0px none rgb(51, 51, 51); font: normal normal 400 normal 14px / 20px Arial, sans-serif; outline: rgb(51, 51, 51) none 0px; }/*#DIV_94:before*/ #DIV_95 { border-collapse: collapse; box-sizing: border-box; color: rgb(51, 51, 51); cursor: default; height: 100%; text-align: left; text-decoration: none solid rgb(51, 51, 51); text-size-adjust: 100%; column-rule-color: rgb(51, 51, 51); user-select: none; caret-color: rgb(51, 51, 51); border: 0px none rgb(51, 51, 51); font: normal normal 400 normal 14px / 20px Arial, sans-serif; outline: rgb(51, 51, 51) none 0px; transition: none 0s ease 0s; }/*#DIV_95*/ #DIV_95:after { border-collapse: collapse; box-sizing: border-box; color: rgb(51, 51, 51); cursor: default; text-align: left; text-decoration: none solid rgb(51, 51, 51); text-size-adjust: 100%; column-rule-color: rgb(51, 51, 51); user-select: none; caret-color: rgb(51, 51, 51); border: 0px none rgb(51, 51, 51); font: normal normal 400 normal 14px / 20px Arial, sans-serif; outline: rgb(51, 51, 51) none 0px; }/*#DIV_95:after*/ #DIV_95:before { border-collapse: collapse; box-sizing: border-box; color: rgb(51, 51, 51); cursor: default; text-align: left; text-decoration: none solid rgb(51, 51, 51); text-size-adjust: 100%; column-rule-color: rgb(51, 51, 51); user-select: none; caret-color: rgb(51, 51, 51); border: 0px none rgb(51, 51, 51); font: normal normal 400 normal 14px / 20px Arial, sans-serif; outline: rgb(51, 51, 51) none 0px; }/*#DIV_95:before*/ #DIV_96 { border-collapse: collapse; box-sizing: border-box; color: rgb(51, 51, 51); cursor: pointer; height: 100%; position: relative; text-align: left; text-decoration: none solid rgb(51, 51, 51); text-size-adjust: 100%; column-rule-color: rgb(51, 51, 51); user-select: none; caret-color: rgb(51, 51, 51); border: 0px none rgb(51, 51, 51); font: normal normal 400 normal 14px / 20px Arial, sans-serif; outline: rgb(51, 51, 51) none 0px; transition: none 0s ease 0s; }/*#DIV_96*/ #DIV_96:after { border-collapse: collapse; box-sizing: border-box; color: rgb(51, 51, 51); cursor: pointer; text-align: left; text-decoration: none solid rgb(51, 51, 51); text-size-adjust: 100%; column-rule-color: rgb(51, 51, 51); user-select: none; caret-color: rgb(51, 51, 51); border: 0px none rgb(51, 51, 51); font: normal normal 400 normal 14px / 20px Arial, sans-serif; outline: rgb(51, 51, 51) none 0px; }/*#DIV_96:after*/ #DIV_96:before { border-collapse: collapse; box-sizing: border-box; color: rgb(51, 51, 51); cursor: pointer; text-align: left; text-decoration: none solid rgb(51, 51, 51); text-size-adjust: 100%; column-rule-color: rgb(51, 51, 51); user-select: none; caret-color: rgb(51, 51, 51); border: 0px none rgb(51, 51, 51); font: normal normal 400 normal 14px / 20px Arial, sans-serif; outline: rgb(51, 51, 51) none 0px; }/*#DIV_96:before*/ #DIV_97 { border-collapse: collapse; box-sizing: border-box; color: rgb(51, 51, 51); cursor: pointer; height: 100%; pointer-events: none; position: relative; text-align: left; text-decoration: none solid rgb(51, 51, 51); text-size-adjust: 100%; width: 697px; column-rule-color: rgb(51, 51, 51); user-select: none; caret-color: rgb(51, 51, 51); border: 0px none rgb(51, 51, 51); font: normal normal 400 normal 14px / 20px Arial, sans-serif; outline: rgb(51, 51, 51) none 0px; overflow: hidden; transition: none 0s ease 0s; }/*#DIV_97*/ #DIV_97:after { border-collapse: collapse; box-sizing: border-box; color: rgb(51, 51, 51); cursor: pointer; pointer-events: none; text-align: left; text-decoration: none solid rgb(51, 51, 51); text-size-adjust: 100%; column-rule-color: rgb(51, 51, 51); user-select: none; caret-color: rgb(51, 51, 51); border: 0px none rgb(51, 51, 51); font: normal normal 400 normal 14px / 20px Arial, sans-serif; outline: rgb(51, 51, 51) none 0px; }/*#DIV_97:after*/ #DIV_97:before { border-collapse: collapse; box-sizing: border-box; color: rgb(51, 51, 51); cursor: pointer; pointer-events: none; text-align: left; text-decoration: none solid rgb(51, 51, 51); text-size-adjust: 100%; column-rule-color: rgb(51, 51, 51); user-select: none; caret-color: rgb(51, 51, 51); border: 0px none rgb(51, 51, 51); font: normal normal 400 normal 14px / 20px Arial, sans-serif; outline: rgb(51, 51, 51) none 0px; }/*#DIV_97:before*/ #CANVAS_98 { border-collapse: collapse; color: rgb(51, 51, 51); cursor: pointer; display: block; height: 16px; left: 0px; pointer-events: none; position: absolute; text-align: left; text-decoration: none solid rgb(51, 51, 51); text-size-adjust: 100%; top: 0px; width: 697px; column-rule-color: rgb(51, 51, 51); user-select: none; caret-color: rgb(51, 51, 51); border: 0px none rgb(51, 51, 51); font: normal normal 400 normal 14px / 20px Arial, sans-serif; outline: rgb(51, 51, 51) none 0px; }/*#CANVAS_98*/ #CANVAS_98:after { border-collapse: collapse; box-sizing: border-box; color: rgb(51, 51, 51); cursor: pointer; pointer-events: none; text-align: left; text-decoration: none solid rgb(51, 51, 51); text-size-adjust: 100%; column-rule-color: rgb(51, 51, 51); user-select: none; caret-color: rgb(51, 51, 51); border: 0px none rgb(51, 51, 51); font: normal normal 400 normal 14px / 20px Arial, sans-serif; outline: rgb(51, 51, 51) none 0px; }/*#CANVAS_98:after*/ #CANVAS_98:before { border-collapse: collapse; box-sizing: border-box; color: rgb(51, 51, 51); cursor: pointer; pointer-events: none; text-align: left; text-decoration: none solid rgb(51, 51, 51); text-size-adjust: 100%; column-rule-color: rgb(51, 51, 51); user-select: none; caret-color: rgb(51, 51, 51); border: 0px none rgb(51, 51, 51); font: normal normal 400 normal 14px / 20px Arial, sans-serif; outline: rgb(51, 51, 51) none 0px; }/*#CANVAS_98:before*/ #DIV_99 { border-collapse: collapse; box-sizing: border-box; color: rgb(51, 51, 51); cursor: pointer; height: 0px; left: 0px; position: absolute; text-align: left; text-decoration: none solid rgb(51, 51, 51); text-size-adjust: 100%; top: 0px; width: 100%; column-rule-color: rgb(51, 51, 51); user-select: none; caret-color: rgb(51, 51, 51); border: 0px none rgb(51, 51, 51); font: normal normal 400 normal 14px / 20px Arial, sans-serif; outline: rgb(51, 51, 51) none 0px; transition: none 0s ease 0s; }/*#DIV_99*/ #DIV_99:after { border-collapse: collapse; box-sizing: border-box; color: rgb(51, 51, 51); cursor: pointer; text-align: left; text-decoration: none solid rgb(51, 51, 51); text-size-adjust: 100%; column-rule-color: rgb(51, 51, 51); user-select: none; caret-color: rgb(51, 51, 51); border: 0px none rgb(51, 51, 51); font: normal normal 400 normal 14px / 20px Arial, sans-serif; outline: rgb(51, 51, 51) none 0px; }/*#DIV_99:after*/ #DIV_99:before { border-collapse: collapse; box-sizing: border-box; color: rgb(51, 51, 51); cursor: pointer; text-align: left; text-decoration: none solid rgb(51, 51, 51); text-size-adjust: 100%; column-rule-color: rgb(51, 51, 51); user-select: none; caret-color: rgb(51, 51, 51); border: 0px none rgb(51, 51, 51); font: normal normal 400 normal 14px / 20px Arial, sans-serif; outline: rgb(51, 51, 51) none 0px; }/*#DIV_99:before*/ #DIV_100 { border-collapse: collapse; bottom: 24px; box-sizing: border-box; color: rgb(51, 51, 51); cursor: pointer; display: none; height: 83.8656px; left: 0px; pointer-events: none; position: absolute; text-align: left; text-decoration: none solid rgb(51, 51, 51); text-size-adjust: 100%; width: 149.76px; column-rule-color: rgb(51, 51, 51); user-select: none; caret-color: rgb(51, 51, 51); border: 0px none rgb(51, 51, 51); font: normal normal 400 normal 14px / 20px Arial, sans-serif; outline: rgb(51, 51, 51) none 0px; overflow: hidden; transition: none 0s ease 0s; }/*#DIV_100*/ #DIV_100:after { border-collapse: collapse; box-sizing: border-box; color: rgb(51, 51, 51); cursor: pointer; pointer-events: none; text-align: left; text-decoration: none solid rgb(51, 51, 51); text-size-adjust: 100%; column-rule-color: rgb(51, 51, 51); user-select: none; caret-color: rgb(51, 51, 51); border: 0px none rgb(51, 51, 51); font: normal normal 400 normal 14px / 20px Arial, sans-serif; outline: rgb(51, 51, 51) none 0px; }/*#DIV_100:after*/ #DIV_100:before { border-collapse: collapse; box-sizing: border-box; color: rgb(51, 51, 51); cursor: pointer; pointer-events: none; text-align: left; text-decoration: none solid rgb(51, 51, 51); text-size-adjust: 100%; column-rule-color: rgb(51, 51, 51); user-select: none; caret-color: rgb(51, 51, 51); border: 0px none rgb(51, 51, 51); font: normal normal 400 normal 14px / 20px Arial, sans-serif; outline: rgb(51, 51, 51) none 0px; }/*#DIV_100:before*/ #IMG_101 { border-collapse: collapse; box-sizing: border-box; color: rgb(51, 51, 51); cursor: pointer; display: block; height: 1593.45px; left: 0px; pointer-events: none; position: absolute; text-align: left; text-decoration: none solid rgb(51, 51, 51); text-size-adjust: 100%; top: 0px; vertical-align: top; width: 1497.6px; column-rule-color: rgb(51, 51, 51); user-select: none; caret-color: rgb(51, 51, 51); border: 0px none rgb(51, 51, 51); font: normal normal 400 normal 14px / 20px Arial, sans-serif; outline: rgb(51, 51, 51) none 0px; transition: none 0s ease 0s; }/*#IMG_101*/ #IMG_101:after { border-collapse: collapse; box-sizing: border-box; color: rgb(51, 51, 51); cursor: pointer; pointer-events: none; text-align: left; text-decoration: none solid rgb(51, 51, 51); text-size-adjust: 100%; column-rule-color: rgb(51, 51, 51); user-select: none; caret-color: rgb(51, 51, 51); border: 0px none rgb(51, 51, 51); font: normal normal 400 normal 14px / 20px Arial, sans-serif; outline: rgb(51, 51, 51) none 0px; }/*#IMG_101:after*/ #IMG_101:before { border-collapse: collapse; box-sizing: border-box; color: rgb(51, 51, 51); cursor: pointer; pointer-events: none; text-align: left; text-decoration: none solid rgb(51, 51, 51); text-size-adjust: 100%; column-rule-color: rgb(51, 51, 51); user-select: none; caret-color: rgb(51, 51, 51); border: 0px none rgb(51, 51, 51); font: normal normal 400 normal 14px / 20px Arial, sans-serif; outline: rgb(51, 51, 51) none 0px; }/*#IMG_101:before*/ #DIV_102 { border-collapse: collapse; bottom: 0px; box-sizing: border-box; color: rgb(255, 255, 255); cursor: pointer; height: 30px; left: 0px; pointer-events: none; position: absolute; text-align: center; text-decoration: none solid rgb(255, 255, 255); text-size-adjust: 100%; width: 100%; column-rule-color: rgb(255, 255, 255); user-select: none; caret-color: rgb(255, 255, 255); background: rgba(0, 0, 0, 0.5) none repeat scroll 0% 0% / auto padding-box border-box; border: 0px none rgb(255, 255, 255); font: normal normal 400 normal 13px / 34px WistiaPlayerOverpassNumbers, Helvetica, sans-serif; outline: rgb(255, 255, 255) none 0px; transition: none 0s ease 0s; }/*#DIV_102*/ #DIV_102:after { border-collapse: collapse; box-sizing: border-box; color: rgb(255, 255, 255); cursor: pointer; pointer-events: none; text-align: center; text-decoration: none solid rgb(255, 255, 255); text-size-adjust: 100%; column-rule-color: rgb(255, 255, 255); user-select: none; caret-color: rgb(255, 255, 255); border: 0px none rgb(255, 255, 255); font: normal normal 400 normal 13px / 34px WistiaPlayerOverpassNumbers, Helvetica, sans-serif; outline: rgb(255, 255, 255) none 0px; }/*#DIV_102:after*/ #DIV_102:before { border-collapse: collapse; box-sizing: border-box; color: rgb(255, 255, 255); cursor: pointer; pointer-events: none; text-align: center; text-decoration: none solid rgb(255, 255, 255); text-size-adjust: 100%; column-rule-color: rgb(255, 255, 255); user-select: none; caret-color: rgb(255, 255, 255); border: 0px none rgb(255, 255, 255); font: normal normal 400 normal 13px / 34px WistiaPlayerOverpassNumbers, Helvetica, sans-serif; outline: rgb(255, 255, 255) none 0px; }/*#DIV_102:before*/ #DIV_103 { border-collapse: collapse; box-sizing: border-box; color: rgb(51, 51, 51); cursor: pointer; display: none; height: 100%; left: -36px; pointer-events: none; position: absolute; text-align: left; text-decoration: none solid rgb(51, 51, 51); text-size-adjust: 100%; top: 0px; width: 36px; column-rule-color: rgb(51, 51, 51); user-select: none; caret-color: rgb(51, 51, 51); background: rgba(0, 0, 0, 0) linear-gradient(to right, rgba(255, 255, 255, 0) 0%, rgba(255, 255, 255, 0.12) 100%) repeat scroll 0% 0% / auto padding-box border-box; border: 0px none rgb(51, 51, 51); font: normal normal 400 normal 14px / 20px Arial, sans-serif; outline: rgb(51, 51, 51) none 0px; transition: none 0s ease 0s; }/*#DIV_103*/ #DIV_103:after { border-collapse: collapse; box-sizing: border-box; color: rgb(51, 51, 51); cursor: pointer; pointer-events: none; text-align: left; text-decoration: none solid rgb(51, 51, 51); text-size-adjust: 100%; column-rule-color: rgb(51, 51, 51); user-select: none; caret-color: rgb(51, 51, 51); border: 0px none rgb(51, 51, 51); font: normal normal 400 normal 14px / 20px Arial, sans-serif; outline: rgb(51, 51, 51) none 0px; }/*#DIV_103:after*/ #DIV_103:before { border-collapse: collapse; box-sizing: border-box; color: rgb(51, 51, 51); cursor: pointer; pointer-events: none; text-align: left; text-decoration: none solid rgb(51, 51, 51); text-size-adjust: 100%; column-rule-color: rgb(51, 51, 51); user-select: none; caret-color: rgb(51, 51, 51); border: 0px none rgb(51, 51, 51); font: normal normal 400 normal 14px / 20px Arial, sans-serif; outline: rgb(51, 51, 51) none 0px; }/*#DIV_103:before*/ #DIV_104 { border-collapse: collapse; box-sizing: border-box; color: rgb(51, 51, 51); cursor: pointer; display: none; height: 100%; left: 0px; pointer-events: none; position: absolute; text-align: left; text-decoration: none solid rgb(51, 51, 51); text-size-adjust: 100%; top: 0px; width: 100%; column-rule-color: rgb(51, 51, 51); user-select: none; caret-color: rgb(51, 51, 51); border: 2px solid rgb(255, 255, 255); font: normal normal 400 normal 14px / 20px Arial, sans-serif; outline: rgb(51, 51, 51) none 0px; transition: none 0s ease 0s; }/*#DIV_104*/ #DIV_104:after { border-collapse: collapse; box-sizing: border-box; color: rgb(51, 51, 51); cursor: pointer; pointer-events: none; text-align: left; text-decoration: none solid rgb(51, 51, 51); text-size-adjust: 100%; column-rule-color: rgb(51, 51, 51); user-select: none; caret-color: rgb(51, 51, 51); border: 0px none rgb(51, 51, 51); font: normal normal 400 normal 14px / 20px Arial, sans-serif; outline: rgb(51, 51, 51) none 0px; }/*#DIV_104:after*/ #DIV_104:before { border-collapse: collapse; box-sizing: border-box; color: rgb(51, 51, 51); cursor: pointer; pointer-events: none; text-align: left; text-decoration: none solid rgb(51, 51, 51); text-size-adjust: 100%; column-rule-color: rgb(51, 51, 51); user-select: none; caret-color: rgb(51, 51, 51); border: 0px none rgb(51, 51, 51); font: normal normal 400 normal 14px / 20px Arial, sans-serif; outline: rgb(51, 51, 51) none 0px; }/*#DIV_104:before*/ #DIV_105 { border-collapse: collapse; box-sizing: border-box; color: rgb(51, 51, 51); cursor: default; height: 34px; pointer-events: none; text-align: left; text-decoration: none solid rgb(51, 51, 51); text-size-adjust: 100%; width: 697px; column-rule-color: rgb(51, 51, 51); perspective-origin: 348.5px 17px; transform-origin: 348.5px 17px; user-select: none; caret-color: rgb(51, 51, 51); border: 0px none rgb(51, 51, 51); font: normal normal 400 normal 14px / 20px Arial, sans-serif; outline: rgb(51, 51, 51) none 0px; transition: none 0s ease 0s; }/*#DIV_105*/ #DIV_105:after { border-collapse: collapse; box-sizing: border-box; color: rgb(51, 51, 51); cursor: default; pointer-events: none; text-align: left; text-decoration: none solid rgb(51, 51, 51); text-size-adjust: 100%; column-rule-color: rgb(51, 51, 51); user-select: none; caret-color: rgb(51, 51, 51); border: 0px none rgb(51, 51, 51); font: normal normal 400 normal 14px / 20px Arial, sans-serif; outline: rgb(51, 51, 51) none 0px; }/*#DIV_105:after*/ #DIV_105:before { border-collapse: collapse; box-sizing: border-box; color: rgb(51, 51, 51); cursor: default; pointer-events: none; text-align: left; text-decoration: none solid rgb(51, 51, 51); text-size-adjust: 100%; column-rule-color: rgb(51, 51, 51); user-select: none; caret-color: rgb(51, 51, 51); border: 0px none rgb(51, 51, 51); font: normal normal 400 normal 14px / 20px Arial, sans-serif; outline: rgb(51, 51, 51) none 0px; }/*#DIV_105:before*/ #DIV_106 { border-collapse: collapse; bottom: 0px; box-sizing: border-box; color: rgb(51, 51, 51); cursor: default; display: table-cell; height: 34px; left: 0px; pointer-events: none; position: relative; right: 0px; text-align: left; text-decoration: none solid rgb(51, 51, 51); text-size-adjust: 100%; top: 0px; vertical-align: top; width: 50px; column-rule-color: rgb(51, 51, 51); perspective-origin: 25px 17px; transform-origin: 25px 17px; user-select: none; caret-color: rgb(51, 51, 51); border: 0px none rgb(51, 51, 51); font: normal normal 400 normal 14px / 20px Arial, sans-serif; outline: rgb(51, 51, 51) none 0px; transition: none 0s ease 0s; }/*#DIV_106*/ #DIV_106:after { border-collapse: collapse; box-sizing: border-box; color: rgb(51, 51, 51); cursor: default; pointer-events: none; text-align: left; text-decoration: none solid rgb(51, 51, 51); text-size-adjust: 100%; column-rule-color: rgb(51, 51, 51); user-select: none; caret-color: rgb(51, 51, 51); border: 0px none rgb(51, 51, 51); font: normal normal 400 normal 14px / 20px Arial, sans-serif; outline: rgb(51, 51, 51) none 0px; }/*#DIV_106:after*/ #DIV_106:before { border-collapse: collapse; box-sizing: border-box; color: rgb(51, 51, 51); cursor: default; pointer-events: none; text-align: left; text-decoration: none solid rgb(51, 51, 51); text-size-adjust: 100%; column-rule-color: rgb(51, 51, 51); user-select: none; caret-color: rgb(51, 51, 51); border: 0px none rgb(51, 51, 51); font: normal normal 400 normal 14px / 20px Arial, sans-serif; outline: rgb(51, 51, 51) none 0px; }/*#DIV_106:before*/ #DIV_107 { border-collapse: collapse; bottom: 0px; box-sizing: border-box; color: rgb(51, 51, 51); cursor: default; height: 34px; left: 0px; pointer-events: none; position: relative; right: 0px; text-align: left; text-decoration: none solid rgb(51, 51, 51); text-size-adjust: 100%; top: 0px; white-space: nowrap; width: 50px; column-rule-color: rgb(51, 51, 51); perspective-origin: 25px 17px; transform-origin: 25px 17px; user-select: none; caret-color: rgb(51, 51, 51); border: 0px none rgb(51, 51, 51); font: normal normal 400 normal 14px / 20px Arial, sans-serif; outline: rgb(51, 51, 51) none 0px; transition: none 0s ease 0s; }/*#DIV_107*/ #DIV_107:after { border-collapse: collapse; box-sizing: border-box; color: rgb(51, 51, 51); cursor: default; pointer-events: none; text-align: left; text-decoration: none solid rgb(51, 51, 51); text-size-adjust: 100%; white-space: nowrap; column-rule-color: rgb(51, 51, 51); user-select: none; caret-color: rgb(51, 51, 51); border: 0px none rgb(51, 51, 51); font: normal normal 400 normal 14px / 20px Arial, sans-serif; outline: rgb(51, 51, 51) none 0px; }/*#DIV_107:after*/ #DIV_107:before { border-collapse: collapse; box-sizing: border-box; color: rgb(51, 51, 51); cursor: default; pointer-events: none; text-align: left; text-decoration: none solid rgb(51, 51, 51); text-size-adjust: 100%; white-space: nowrap; column-rule-color: rgb(51, 51, 51); user-select: none; caret-color: rgb(51, 51, 51); border: 0px none rgb(51, 51, 51); font: normal normal 400 normal 14px / 20px Arial, sans-serif; outline: rgb(51, 51, 51) none 0px; }/*#DIV_107:before*/ #DIV_108 { border-collapse: collapse; box-sizing: border-box; color: rgb(51, 51, 51); cursor: default; display: inline-block; height: 34px; text-align: left; text-decoration: none solid rgb(51, 51, 51); text-size-adjust: 100%; vertical-align: top; white-space: nowrap; width: 50px; column-rule-color: rgb(51, 51, 51); perspective-origin: 25px 17px; transform-origin: 25px 17px; user-select: none; caret-color: rgb(51, 51, 51); border: 0px none rgb(51, 51, 51); font: normal normal 400 normal 14px / 20px Arial, sans-serif; outline: rgb(51, 51, 51) none 0px; transition: none 0s ease 0s; }/*#DIV_108*/ #DIV_108:after { border-collapse: collapse; box-sizing: border-box; color: rgb(51, 51, 51); cursor: default; text-align: left; text-decoration: none solid rgb(51, 51, 51); text-size-adjust: 100%; white-space: nowrap; column-rule-color: rgb(51, 51, 51); user-select: none; caret-color: rgb(51, 51, 51); border: 0px none rgb(51, 51, 51); font: normal normal 400 normal 14px / 20px Arial, sans-serif; outline: rgb(51, 51, 51) none 0px; }/*#DIV_108:after*/ #DIV_108:before { border-collapse: collapse; box-sizing: border-box; color: rgb(51, 51, 51); cursor: default; text-align: left; text-decoration: none solid rgb(51, 51, 51); text-size-adjust: 100%; white-space: nowrap; column-rule-color: rgb(51, 51, 51); user-select: none; caret-color: rgb(51, 51, 51); border: 0px none rgb(51, 51, 51); font: normal normal 400 normal 14px / 20px Arial, sans-serif; outline: rgb(51, 51, 51) none 0px; }/*#DIV_108:before*/ #DIV_109 { border-collapse: collapse; bottom: 0px; box-sizing: border-box; color: rgb(51, 51, 51); cursor: default; display: inline-block; height: 34px; left: 0px; position: relative; right: 0px; text-align: left; text-decoration: none solid rgb(51, 51, 51); text-size-adjust: 100%; top: 0px; vertical-align: top; white-space: nowrap; width: 50px; column-rule-color: rgb(51, 51, 51); perspective-origin: 25px 17px; transform-origin: 25px 17px; user-select: none; caret-color: rgb(51, 51, 51); border: 0px none rgb(51, 51, 51); font: normal normal 400 normal 14px / 20px Arial, sans-serif; outline: rgb(51, 51, 51) none 0px; transition: none 0s ease 0s; }/*#DIV_109*/ #DIV_109:after { border-collapse: collapse; box-sizing: border-box; color: rgb(51, 51, 51); cursor: default; text-align: left; text-decoration: none solid rgb(51, 51, 51); text-size-adjust: 100%; white-space: nowrap; column-rule-color: rgb(51, 51, 51); user-select: none; caret-color: rgb(51, 51, 51); border: 0px none rgb(51, 51, 51); font: normal normal 400 normal 14px / 20px Arial, sans-serif; outline: rgb(51, 51, 51) none 0px; }/*#DIV_109:after*/ #DIV_109:before { border-collapse: collapse; box-sizing: border-box; color: rgb(51, 51, 51); cursor: default; text-align: left; text-decoration: none solid rgb(51, 51, 51); text-size-adjust: 100%; white-space: nowrap; column-rule-color: rgb(51, 51, 51); user-select: none; caret-color: rgb(51, 51, 51); border: 0px none rgb(51, 51, 51); font: normal normal 400 normal 14px / 20px Arial, sans-serif; outline: rgb(51, 51, 51) none 0px; }/*#DIV_109:before*/ #BUTTON_110 { border-collapse: collapse; bottom: 0px; color: rgb(255, 255, 255); cursor: pointer; display: block; height: 34px; left: 0px; position: relative; right: 0px; text-decoration: none solid rgb(255, 255, 255); text-size-adjust: 100%; top: 0px; white-space: nowrap; width: 50px; column-rule-color: rgb(255, 255, 255); perspective-origin: 25px 17px; transform-origin: 25px 17px; user-select: none; caret-color: rgb(255, 255, 255); background: rgba(102, 102, 102, 0.95) none repeat scroll 0% 0% / auto padding-box border-box; border: 0px none rgb(255, 255, 255); font: normal normal 400 normal 14px / 20px Arial, sans-serif; outline: rgb(255, 255, 255) none 0px; padding: 0px; transition: opacity 0.4s ease 0s; }/*#BUTTON_110*/ #BUTTON_110:after { border-collapse: collapse; box-sizing: border-box; color: rgb(255, 255, 255); cursor: pointer; text-decoration: none solid rgb(255, 255, 255); text-size-adjust: 100%; white-space: nowrap; column-rule-color: rgb(255, 255, 255); user-select: none; caret-color: rgb(255, 255, 255); border: 0px none rgb(255, 255, 255); font: normal normal 400 normal 14px / 20px Arial, sans-serif; outline: rgb(255, 255, 255) none 0px; }/*#BUTTON_110:after*/ #BUTTON_110:before { border-collapse: collapse; box-sizing: border-box; color: rgb(255, 255, 255); cursor: pointer; text-decoration: none solid rgb(255, 255, 255); text-size-adjust: 100%; white-space: nowrap; column-rule-color: rgb(255, 255, 255); user-select: none; caret-color: rgb(255, 255, 255); border: 0px none rgb(255, 255, 255); font: normal normal 400 normal 14px / 20px Arial, sans-serif; outline: rgb(255, 255, 255) none 0px; }/*#BUTTON_110:before*/ #DIV_111, #DIV_112, #DIV_118 { border-collapse: collapse; box-sizing: border-box; color: rgb(255, 255, 255); cursor: pointer; height: 34px; text-align: center; text-decoration: none solid rgb(255, 255, 255); text-size-adjust: 100%; white-space: nowrap; width: 50px; column-rule-color: rgb(255, 255, 255); perspective-origin: 25px 17px; transform-origin: 25px 17px; user-select: none; caret-color: rgb(255, 255, 255); border: 0px none rgb(255, 255, 255); font: normal normal 400 normal 14px / 20px Arial, sans-serif; outline: rgb(255, 255, 255) none 0px; transition: none 0s ease 0s; }/*#DIV_111, #DIV_112, #DIV_118*/ #DIV_111:after, #DIV_112:after, #DIV_118:after { border-collapse: collapse; box-sizing: border-box; color: rgb(255, 255, 255); cursor: pointer; text-align: center; text-decoration: none solid rgb(255, 255, 255); text-size-adjust: 100%; white-space: nowrap; column-rule-color: rgb(255, 255, 255); user-select: none; caret-color: rgb(255, 255, 255); border: 0px none rgb(255, 255, 255); font: normal normal 400 normal 14px / 20px Arial, sans-serif; outline: rgb(255, 255, 255) none 0px; }/*#DIV_111:after, #DIV_112:after, #DIV_118:after*/ #DIV_111:before, #DIV_112:before, #DIV_118:before { border-collapse: collapse; box-sizing: border-box; color: rgb(255, 255, 255); cursor: pointer; text-align: center; text-decoration: none solid rgb(255, 255, 255); text-size-adjust: 100%; white-space: nowrap; column-rule-color: rgb(255, 255, 255); user-select: none; caret-color: rgb(255, 255, 255); border: 0px none rgb(255, 255, 255); font: normal normal 400 normal 14px / 20px Arial, sans-serif; outline: rgb(255, 255, 255) none 0px; }/*#DIV_111:before, #DIV_112:before, #DIV_118:before*/ #DIV_113 { border-collapse: collapse; box-sizing: border-box; color: rgb(255, 255, 255); cursor: pointer; display: none; height: 100%; text-align: center; text-decoration: none solid rgb(255, 255, 255); text-size-adjust: 100%; white-space: nowrap; width: 100%; column-rule-color: rgb(255, 255, 255); user-select: none; caret-color: rgb(255, 255, 255); border: 0px none rgb(255, 255, 255); font: normal normal 400 normal 14px / 20px Arial, sans-serif; outline: rgb(255, 255, 255) none 0px; transition: none 0s ease 0s; }/*#DIV_113*/ #DIV_113:after { border-collapse: collapse; box-sizing: border-box; color: rgb(255, 255, 255); cursor: pointer; text-align: center; text-decoration: none solid rgb(255, 255, 255); text-size-adjust: 100%; white-space: nowrap; column-rule-color: rgb(255, 255, 255); user-select: none; caret-color: rgb(255, 255, 255); border: 0px none rgb(255, 255, 255); font: normal normal 400 normal 14px / 20px Arial, sans-serif; outline: rgb(255, 255, 255) none 0px; }/*#DIV_113:after*/ #DIV_113:before { border-collapse: collapse; box-sizing: border-box; color: rgb(255, 255, 255); cursor: pointer; text-align: center; text-decoration: none solid rgb(255, 255, 255); text-size-adjust: 100%; white-space: nowrap; column-rule-color: rgb(255, 255, 255); user-select: none; caret-color: rgb(255, 255, 255); border: 0px none rgb(255, 255, 255); font: normal normal 400 normal 14px / 20px Arial, sans-serif; outline: rgb(255, 255, 255) none 0px; }/*#DIV_113:before*/ #svg_114 { border-collapse: collapse; box-sizing: border-box; color: rgb(255, 255, 255); cursor: pointer; height: 100%; left: 0px; text-align: center; text-decoration: none solid rgb(255, 255, 255); text-size-adjust: 100%; top: 0px; white-space: nowrap; width: 100%; column-rule-color: rgb(255, 255, 255); user-select: none; fill: rgb(255, 255, 255); stroke-width: 0px; caret-color: rgb(255, 255, 255); border: 0px none rgb(255, 255, 255); font: normal normal 400 normal 14px / 20px Arial, sans-serif; outline: rgb(255, 255, 255) none 0px; overflow: hidden; transition: none 0s ease 0s; }/*#svg_114*/ #svg_114:after { border-collapse: collapse; box-sizing: border-box; color: rgb(255, 255, 255); cursor: pointer; text-align: center; text-decoration: none solid rgb(255, 255, 255); text-size-adjust: 100%; white-space: nowrap; column-rule-color: rgb(255, 255, 255); user-select: none; fill: rgb(255, 255, 255); stroke-width: 0px; caret-color: rgb(255, 255, 255); border: 0px none rgb(255, 255, 255); font: normal normal 400 normal 14px / 20px Arial, sans-serif; outline: rgb(255, 255, 255) none 0px; }/*#svg_114:after*/ #svg_114:before { border-collapse: collapse; box-sizing: border-box; color: rgb(255, 255, 255); cursor: pointer; text-align: center; text-decoration: none solid rgb(255, 255, 255); text-size-adjust: 100%; white-space: nowrap; column-rule-color: rgb(255, 255, 255); user-select: none; fill: rgb(255, 255, 255); stroke-width: 0px; caret-color: rgb(255, 255, 255); border: 0px none rgb(255, 255, 255); font: normal normal 400 normal 14px / 20px Arial, sans-serif; outline: rgb(255, 255, 255) none 0px; }/*#svg_114:before*/ #g_115 { border-collapse: collapse; color: rgb(255, 255, 255); cursor: pointer; text-align: center; text-decoration: none solid rgb(255, 255, 255); text-size-adjust: 100%; white-space: nowrap; column-rule-color: rgb(255, 255, 255); transform-origin: 0px 0px; user-select: none; fill: rgb(255, 255, 255); stroke-width: 0px; caret-color: rgb(255, 255, 255); border: 0px none rgb(255, 255, 255); font: normal normal 400 normal 14px / 20px Arial, sans-serif; outline: rgb(255, 255, 255) none 0px; }/*#g_115*/ #g_115:after { border-collapse: collapse; box-sizing: border-box; color: rgb(255, 255, 255); cursor: pointer; text-align: center; text-decoration: none solid rgb(255, 255, 255); text-size-adjust: 100%; white-space: nowrap; column-rule-color: rgb(255, 255, 255); user-select: none; fill: rgb(255, 255, 255); stroke-width: 0px; caret-color: rgb(255, 255, 255); border: 0px none rgb(255, 255, 255); font: normal normal 400 normal 14px / 20px Arial, sans-serif; outline: rgb(255, 255, 255) none 0px; }/*#g_115:after*/ #g_115:before { border-collapse: collapse; box-sizing: border-box; color: rgb(255, 255, 255); cursor: pointer; text-align: center; text-decoration: none solid rgb(255, 255, 255); text-size-adjust: 100%; white-space: nowrap; column-rule-color: rgb(255, 255, 255); user-select: none; fill: rgb(255, 255, 255); stroke-width: 0px; caret-color: rgb(255, 255, 255); border: 0px none rgb(255, 255, 255); font: normal normal 400 normal 14px / 20px Arial, sans-serif; outline: rgb(255, 255, 255) none 0px; }/*#g_115:before*/ #rect_116 { border-collapse: collapse; color: rgb(255, 255, 255); cursor: pointer; height: 12px; text-align: center; text-decoration: none solid rgb(255, 255, 255); text-size-adjust: 100%; white-space: nowrap; width: 3.5px; column-rule-color: rgb(255, 255, 255); transform-origin: 0px 0px; user-select: none; fill: rgb(255, 255, 255); stroke-width: 0px; x: 20px; y: 11.3px; caret-color: rgb(255, 255, 255); border: 0px none rgb(255, 255, 255); font: normal normal 400 normal 14px / 20px Arial, sans-serif; outline: rgb(255, 255, 255) none 0px; }/*#rect_116*/ #rect_116:after { border-collapse: collapse; box-sizing: border-box; color: rgb(255, 255, 255); cursor: pointer; text-align: center; text-decoration: none solid rgb(255, 255, 255); text-size-adjust: 100%; white-space: nowrap; column-rule-color: rgb(255, 255, 255); user-select: none; fill: rgb(255, 255, 255); stroke-width: 0px; caret-color: rgb(255, 255, 255); border: 0px none rgb(255, 255, 255); font: normal normal 400 normal 14px / 20px Arial, sans-serif; outline: rgb(255, 255, 255) none 0px; }/*#rect_116:after*/ #rect_116:before { border-collapse: collapse; box-sizing: border-box; color: rgb(255, 255, 255); cursor: pointer; text-align: center; text-decoration: none solid rgb(255, 255, 255); text-size-adjust: 100%; white-space: nowrap; column-rule-color: rgb(255, 255, 255); user-select: none; fill: rgb(255, 255, 255); stroke-width: 0px; caret-color: rgb(255, 255, 255); border: 0px none rgb(255, 255, 255); font: normal normal 400 normal 14px / 20px Arial, sans-serif; outline: rgb(255, 255, 255) none 0px; }/*#rect_116:before*/ #rect_117 { border-collapse: collapse; color: rgb(255, 255, 255); cursor: pointer; height: 12px; text-align: center; text-decoration: none solid rgb(255, 255, 255); text-size-adjust: 100%; white-space: nowrap; width: 3.5px; column-rule-color: rgb(255, 255, 255); transform-origin: 0px 0px; user-select: none; fill: rgb(255, 255, 255); stroke-width: 0px; x: 26.5px; y: 11.3px; caret-color: rgb(255, 255, 255); border: 0px none rgb(255, 255, 255); font: normal normal 400 normal 14px / 20px Arial, sans-serif; outline: rgb(255, 255, 255) none 0px; }/*#rect_117*/ #rect_117:after { border-collapse: collapse; box-sizing: border-box; color: rgb(255, 255, 255); cursor: pointer; text-align: center; text-decoration: none solid rgb(255, 255, 255); text-size-adjust: 100%; white-space: nowrap; column-rule-color: rgb(255, 255, 255); user-select: none; fill: rgb(255, 255, 255); stroke-width: 0px; caret-color: rgb(255, 255, 255); border: 0px none rgb(255, 255, 255); font: normal normal 400 normal 14px / 20px Arial, sans-serif; outline: rgb(255, 255, 255) none 0px; }/*#rect_117:after*/ #rect_117:before { border-collapse: collapse; box-sizing: border-box; color: rgb(255, 255, 255); cursor: pointer; text-align: center; text-decoration: none solid rgb(255, 255, 255); text-size-adjust: 100%; white-space: nowrap; column-rule-color: rgb(255, 255, 255); user-select: none; fill: rgb(255, 255, 255); stroke-width: 0px; caret-color: rgb(255, 255, 255); border: 0px none rgb(255, 255, 255); font: normal normal 400 normal 14px / 20px Arial, sans-serif; outline: rgb(255, 255, 255) none 0px; }/*#rect_117:before*/ #svg_119 { border-collapse: collapse; box-sizing: border-box; color: rgb(255, 255, 255); cursor: pointer; height: 34px; left: 0px; text-align: center; text-decoration: none solid rgb(255, 255, 255); text-size-adjust: 100%; top: 0px; white-space: nowrap; width: 50px; column-rule-color: rgb(255, 255, 255); perspective-origin: 25px 17px; transform-origin: 25px 17px; user-select: none; fill: rgb(255, 255, 255); stroke-width: 0px; caret-color: rgb(255, 255, 255); border: 0px none rgb(255, 255, 255); font: normal normal 400 normal 14px / 20px Arial, sans-serif; outline: rgb(255, 255, 255) none 0px; overflow: hidden; transition: none 0s ease 0s; }/*#svg_119*/ #svg_119:after { border-collapse: collapse; box-sizing: border-box; color: rgb(255, 255, 255); cursor: pointer; text-align: center; text-decoration: none solid rgb(255, 255, 255); text-size-adjust: 100%; white-space: nowrap; column-rule-color: rgb(255, 255, 255); user-select: none; fill: rgb(255, 255, 255); stroke-width: 0px; caret-color: rgb(255, 255, 255); border: 0px none rgb(255, 255, 255); font: normal normal 400 normal 14px / 20px Arial, sans-serif; outline: rgb(255, 255, 255) none 0px; }/*#svg_119:after*/ #svg_119:before { border-collapse: collapse; box-sizing: border-box; color: rgb(255, 255, 255); cursor: pointer; text-align: center; text-decoration: none solid rgb(255, 255, 255); text-size-adjust: 100%; white-space: nowrap; column-rule-color: rgb(255, 255, 255); user-select: none; fill: rgb(255, 255, 255); stroke-width: 0px; caret-color: rgb(255, 255, 255); border: 0px none rgb(255, 255, 255); font: normal normal 400 normal 14px / 20px Arial, sans-serif; outline: rgb(255, 255, 255) none 0px; }/*#svg_119:before*/ #polygon_120, #g_141, #g_143, #g_154, #g_162 { border-collapse: collapse; color: rgb(255, 255, 255); cursor: pointer; text-align: center; text-decoration: none solid rgb(255, 255, 255); text-size-adjust: 100%; white-space: nowrap; column-rule-color: rgb(255, 255, 255); perspective-origin: 0px 0px; transform-origin: 0px 0px; user-select: none; fill: rgb(255, 255, 255); stroke-width: 0px; caret-color: rgb(255, 255, 255); border: 0px none rgb(255, 255, 255); font: normal normal 400 normal 14px / 20px Arial, sans-serif; outline: rgb(255, 255, 255) none 0px; }/*#polygon_120, #g_141, #g_143, #g_154, #g_162*/ #polygon_120:after, #g_141:after, #g_143:after, #g_154:after, #g_162:after { border-collapse: collapse; box-sizing: border-box; color: rgb(255, 255, 255); cursor: pointer; text-align: center; text-decoration: none solid rgb(255, 255, 255); text-size-adjust: 100%; white-space: nowrap; column-rule-color: rgb(255, 255, 255); user-select: none; fill: rgb(255, 255, 255); stroke-width: 0px; caret-color: rgb(255, 255, 255); border: 0px none rgb(255, 255, 255); font: normal normal 400 normal 14px / 20px Arial, sans-serif; outline: rgb(255, 255, 255) none 0px; }/*#polygon_120:after, #g_141:after, #g_143:after, #g_154:after, #g_162:after*/ #polygon_120:before, #g_141:before, #g_143:before, #g_154:before, #g_162:before { border-collapse: collapse; box-sizing: border-box; color: rgb(255, 255, 255); cursor: pointer; text-align: center; text-decoration: none solid rgb(255, 255, 255); text-size-adjust: 100%; white-space: nowrap; column-rule-color: rgb(255, 255, 255); user-select: none; fill: rgb(255, 255, 255); stroke-width: 0px; caret-color: rgb(255, 255, 255); border: 0px none rgb(255, 255, 255); font: normal normal 400 normal 14px / 20px Arial, sans-serif; outline: rgb(255, 255, 255) none 0px; }/*#polygon_120:before, #g_141:before, #g_143:before, #g_154:before, #g_162:before*/ #DIV_121 { border-collapse: collapse; bottom: 0px; box-sizing: border-box; color: rgb(51, 51, 51); cursor: default; display: table-cell; height: 34px; left: 0px; pointer-events: none; position: relative; right: 0px; text-align: left; text-decoration: none solid rgb(51, 51, 51); text-size-adjust: 100%; top: 0px; vertical-align: top; width: 407px; column-rule-color: rgb(51, 51, 51); perspective-origin: 203.5px 17px; transform-origin: 203.5px 17px; user-select: none; caret-color: rgb(51, 51, 51); border: 0px none rgb(51, 51, 51); font: normal normal 400 normal 14px / 20px Arial, sans-serif; outline: rgb(51, 51, 51) none 0px; transition: none 0s ease 0s; }/*#DIV_121*/ #DIV_121:after { border-collapse: collapse; box-sizing: border-box; color: rgb(51, 51, 51); cursor: default; pointer-events: none; text-align: left; text-decoration: none solid rgb(51, 51, 51); text-size-adjust: 100%; column-rule-color: rgb(51, 51, 51); user-select: none; caret-color: rgb(51, 51, 51); border: 0px none rgb(51, 51, 51); font: normal normal 400 normal 14px / 20px Arial, sans-serif; outline: rgb(51, 51, 51) none 0px; }/*#DIV_121:after*/ #DIV_121:before { border-collapse: collapse; box-sizing: border-box; color: rgb(51, 51, 51); cursor: default; pointer-events: none; text-align: left; text-decoration: none solid rgb(51, 51, 51); text-size-adjust: 100%; column-rule-color: rgb(51, 51, 51); user-select: none; caret-color: rgb(51, 51, 51); border: 0px none rgb(51, 51, 51); font: normal normal 400 normal 14px / 20px Arial, sans-serif; outline: rgb(51, 51, 51) none 0px; }/*#DIV_121:before*/ #DIV_122 { border-collapse: collapse; bottom: 0px; box-sizing: border-box; color: rgb(51, 51, 51); cursor: default; height: 34px; left: 0px; pointer-events: none; position: relative; right: 0px; text-align: left; text-decoration: none solid rgb(51, 51, 51); text-size-adjust: 100%; top: 0px; white-space: nowrap; width: 407px; column-rule-color: rgb(51, 51, 51); perspective-origin: 203.5px 17px; transform-origin: 203.5px 17px; user-select: none; caret-color: rgb(51, 51, 51); border: 0px none rgb(51, 51, 51); font: normal normal 400 normal 14px / 20px Arial, sans-serif; outline: rgb(51, 51, 51) none 0px; transition: none 0s ease 0s; }/*#DIV_122*/ #DIV_122:after { border-collapse: collapse; box-sizing: border-box; color: rgb(51, 51, 51); cursor: default; pointer-events: none; text-align: left; text-decoration: none solid rgb(51, 51, 51); text-size-adjust: 100%; white-space: nowrap; column-rule-color: rgb(51, 51, 51); user-select: none; caret-color: rgb(51, 51, 51); border: 0px none rgb(51, 51, 51); font: normal normal 400 normal 14px / 20px Arial, sans-serif; outline: rgb(51, 51, 51) none 0px; }/*#DIV_122:after*/ #DIV_122:before { border-collapse: collapse; box-sizing: border-box; color: rgb(51, 51, 51); cursor: default; pointer-events: none; text-align: left; text-decoration: none solid rgb(51, 51, 51); text-size-adjust: 100%; white-space: nowrap; column-rule-color: rgb(51, 51, 51); user-select: none; caret-color: rgb(51, 51, 51); border: 0px none rgb(51, 51, 51); font: normal normal 400 normal 14px / 20px Arial, sans-serif; outline: rgb(51, 51, 51) none 0px; }/*#DIV_122:before*/ #DIV_123 { border-collapse: collapse; box-sizing: border-box; color: rgb(51, 51, 51); cursor: default; height: 34px; text-align: left; text-decoration: none solid rgb(51, 51, 51); text-size-adjust: 100%; white-space: nowrap; width: 407px; column-rule-color: rgb(51, 51, 51); perspective-origin: 203.5px 17px; transform-origin: 203.5px 17px; user-select: none; caret-color: rgb(51, 51, 51); border: 0px none rgb(51, 51, 51); font: normal normal 400 normal 14px / 20px Arial, sans-serif; outline: rgb(51, 51, 51) none 0px; transition: none 0s ease 0s; }/*#DIV_123*/ #DIV_123:after { border-collapse: collapse; box-sizing: border-box; color: rgb(51, 51, 51); cursor: default; text-align: left; text-decoration: none solid rgb(51, 51, 51); text-size-adjust: 100%; white-space: nowrap; column-rule-color: rgb(51, 51, 51); user-select: none; caret-color: rgb(51, 51, 51); border: 0px none rgb(51, 51, 51); font: normal normal 400 normal 14px / 20px Arial, sans-serif; outline: rgb(51, 51, 51) none 0px; }/*#DIV_123:after*/ #DIV_123:before { border-collapse: collapse; box-sizing: border-box; color: rgb(51, 51, 51); cursor: default; text-align: left; text-decoration: none solid rgb(51, 51, 51); text-size-adjust: 100%; white-space: nowrap; column-rule-color: rgb(51, 51, 51); user-select: none; caret-color: rgb(51, 51, 51); border: 0px none rgb(51, 51, 51); font: normal normal 400 normal 14px / 20px Arial, sans-serif; outline: rgb(51, 51, 51) none 0px; }/*#DIV_123:before*/ #DIV_124 { border-collapse: collapse; bottom: 0px; box-sizing: border-box; color: rgb(51, 51, 51); cursor: pointer; height: 34px; left: 0px; position: relative; right: 0px; text-align: left; text-decoration: none solid rgb(51, 51, 51); text-size-adjust: 100%; top: 0px; white-space: nowrap; width: 407px; column-rule-color: rgb(51, 51, 51); perspective-origin: 203.5px 17px; transform-origin: 203.5px 17px; user-select: none; caret-color: rgb(51, 51, 51); border: 0px none rgb(51, 51, 51); font: normal normal 400 normal 14px / 20px Arial, sans-serif; outline: rgb(51, 51, 51) none 0px; transition: none 0s ease 0s; }/*#DIV_124*/ #DIV_124:after { border-collapse: collapse; box-sizing: border-box; color: rgb(51, 51, 51); cursor: pointer; text-align: left; text-decoration: none solid rgb(51, 51, 51); text-size-adjust: 100%; white-space: nowrap; column-rule-color: rgb(51, 51, 51); user-select: none; caret-color: rgb(51, 51, 51); border: 0px none rgb(51, 51, 51); font: normal normal 400 normal 14px / 20px Arial, sans-serif; outline: rgb(51, 51, 51) none 0px; }/*#DIV_124:after*/ #DIV_124:before { border-collapse: collapse; box-sizing: border-box; color: rgb(51, 51, 51); cursor: pointer; text-align: left; text-decoration: none solid rgb(51, 51, 51); text-size-adjust: 100%; white-space: nowrap; column-rule-color: rgb(51, 51, 51); user-select: none; caret-color: rgb(51, 51, 51); border: 0px none rgb(51, 51, 51); font: normal normal 400 normal 14px / 20px Arial, sans-serif; outline: rgb(51, 51, 51) none 0px; }/*#DIV_124:before*/ #DIV_125 { border-collapse: collapse; bottom: 0px; box-sizing: border-box; color: rgb(51, 51, 51); cursor: pointer; height: 34px; left: 0px; pointer-events: none; position: relative; right: 0px; text-align: left; text-decoration: none solid rgb(51, 51, 51); text-size-adjust: 100%; top: 0px; white-space: nowrap; width: 407px; column-rule-color: rgb(51, 51, 51); perspective-origin: 203.5px 17px; transform-origin: 203.5px 17px; user-select: none; caret-color: rgb(51, 51, 51); border: 0px none rgb(51, 51, 51); font: normal normal 400 normal 14px / 20px Arial, sans-serif; outline: rgb(51, 51, 51) none 0px; overflow: hidden; transition: none 0s ease 0s; }/*#DIV_125*/ #DIV_125:after { border-collapse: collapse; box-sizing: border-box; color: rgb(51, 51, 51); cursor: pointer; pointer-events: none; text-align: left; text-decoration: none solid rgb(51, 51, 51); text-size-adjust: 100%; white-space: nowrap; column-rule-color: rgb(51, 51, 51); user-select: none; caret-color: rgb(51, 51, 51); border: 0px none rgb(51, 51, 51); font: normal normal 400 normal 14px / 20px Arial, sans-serif; outline: rgb(51, 51, 51) none 0px; }/*#DIV_125:after*/ #DIV_125:before { border-collapse: collapse; box-sizing: border-box; color: rgb(51, 51, 51); cursor: pointer; pointer-events: none; text-align: left; text-decoration: none solid rgb(51, 51, 51); text-size-adjust: 100%; white-space: nowrap; column-rule-color: rgb(51, 51, 51); user-select: none; caret-color: rgb(51, 51, 51); border: 0px none rgb(51, 51, 51); font: normal normal 400 normal 14px / 20px Arial, sans-serif; outline: rgb(51, 51, 51) none 0px; }/*#DIV_125:before*/ #CANVAS_126 { border-collapse: collapse; bottom: 0px; color: rgb(51, 51, 51); cursor: pointer; display: block; height: 34px; left: 0px; pointer-events: none; position: absolute; right: 0px; text-align: left; text-decoration: none solid rgb(51, 51, 51); text-size-adjust: 100%; top: 0px; white-space: nowrap; width: 407px; column-rule-color: rgb(51, 51, 51); perspective-origin: 203.5px 17px; transform-origin: 203.5px 17px; user-select: none; caret-color: rgb(51, 51, 51); border: 0px none rgb(51, 51, 51); font: normal normal 400 normal 14px / 20px Arial, sans-serif; outline: rgb(51, 51, 51) none 0px; }/*#CANVAS_126*/ #CANVAS_126:after { border-collapse: collapse; box-sizing: border-box; color: rgb(51, 51, 51); cursor: pointer; pointer-events: none; text-align: left; text-decoration: none solid rgb(51, 51, 51); text-size-adjust: 100%; white-space: nowrap; column-rule-color: rgb(51, 51, 51); user-select: none; caret-color: rgb(51, 51, 51); border: 0px none rgb(51, 51, 51); font: normal normal 400 normal 14px / 20px Arial, sans-serif; outline: rgb(51, 51, 51) none 0px; }/*#CANVAS_126:after*/ #CANVAS_126:before { border-collapse: collapse; box-sizing: border-box; color: rgb(51, 51, 51); cursor: pointer; pointer-events: none; text-align: left; text-decoration: none solid rgb(51, 51, 51); text-size-adjust: 100%; white-space: nowrap; column-rule-color: rgb(51, 51, 51); user-select: none; caret-color: rgb(51, 51, 51); border: 0px none rgb(51, 51, 51); font: normal normal 400 normal 14px / 20px Arial, sans-serif; outline: rgb(51, 51, 51) none 0px; }/*#CANVAS_126:before*/ #DIV_127 { border-collapse: collapse; bottom: 34px; box-sizing: border-box; color: rgb(51, 51, 51); cursor: pointer; height: 0px; left: 0px; position: absolute; right: 0px; text-align: left; text-decoration: none solid rgb(51, 51, 51); text-size-adjust: 100%; top: 0px; white-space: nowrap; width: 407px; column-rule-color: rgb(51, 51, 51); perspective-origin: 203.5px 0px; transform-origin: 203.5px 0px; user-select: none; caret-color: rgb(51, 51, 51); border: 0px none rgb(51, 51, 51); font: normal normal 400 normal 14px / 20px Arial, sans-serif; outline: rgb(51, 51, 51) none 0px; transition: none 0s ease 0s; }/*#DIV_127*/ #DIV_127:after { border-collapse: collapse; box-sizing: border-box; color: rgb(51, 51, 51); cursor: pointer; text-align: left; text-decoration: none solid rgb(51, 51, 51); text-size-adjust: 100%; white-space: nowrap; column-rule-color: rgb(51, 51, 51); user-select: none; caret-color: rgb(51, 51, 51); border: 0px none rgb(51, 51, 51); font: normal normal 400 normal 14px / 20px Arial, sans-serif; outline: rgb(51, 51, 51) none 0px; }/*#DIV_127:after*/ #DIV_127:before { border-collapse: collapse; box-sizing: border-box; color: rgb(51, 51, 51); cursor: pointer; text-align: left; text-decoration: none solid rgb(51, 51, 51); text-size-adjust: 100%; white-space: nowrap; column-rule-color: rgb(51, 51, 51); user-select: none; caret-color: rgb(51, 51, 51); border: 0px none rgb(51, 51, 51); font: normal normal 400 normal 14px / 20px Arial, sans-serif; outline: rgb(51, 51, 51) none 0px; }/*#DIV_127:before*/ #DIV_128 { border-collapse: collapse; bottom: 24px; box-sizing: border-box; color: rgb(51, 51, 51); cursor: pointer; display: none; height: 83.8656px; left: 78.9324px; pointer-events: none; position: absolute; text-align: left; text-decoration: none solid rgb(51, 51, 51); text-size-adjust: 100%; white-space: nowrap; width: 149.76px; column-rule-color: rgb(51, 51, 51); user-select: none; caret-color: rgb(51, 51, 51); border: 0px none rgb(51, 51, 51); font: normal normal 400 normal 14px / 20px Arial, sans-serif; outline: rgb(51, 51, 51) none 0px; overflow: hidden; transition: none 0s ease 0s; }/*#DIV_128*/ #DIV_128:after { border-collapse: collapse; box-sizing: border-box; color: rgb(51, 51, 51); cursor: pointer; pointer-events: none; text-align: left; text-decoration: none solid rgb(51, 51, 51); text-size-adjust: 100%; white-space: nowrap; column-rule-color: rgb(51, 51, 51); user-select: none; caret-color: rgb(51, 51, 51); border: 0px none rgb(51, 51, 51); font: normal normal 400 normal 14px / 20px Arial, sans-serif; outline: rgb(51, 51, 51) none 0px; }/*#DIV_128:after*/ #DIV_128:before { border-collapse: collapse; box-sizing: border-box; color: rgb(51, 51, 51); cursor: pointer; pointer-events: none; text-align: left; text-decoration: none solid rgb(51, 51, 51); text-size-adjust: 100%; white-space: nowrap; column-rule-color: rgb(51, 51, 51); user-select: none; caret-color: rgb(51, 51, 51); border: 0px none rgb(51, 51, 51); font: normal normal 400 normal 14px / 20px Arial, sans-serif; outline: rgb(51, 51, 51) none 0px; }/*#DIV_128:before*/ #IMG_129 { border-collapse: collapse; box-sizing: border-box; color: rgb(51, 51, 51); cursor: pointer; display: block; height: 1593.45px; left: -1198.08px; pointer-events: none; position: absolute; text-align: left; text-decoration: none solid rgb(51, 51, 51); text-size-adjust: 100%; top: -503.194px; vertical-align: top; white-space: nowrap; width: 1497.6px; column-rule-color: rgb(51, 51, 51); user-select: none; caret-color: rgb(51, 51, 51); border: 0px none rgb(51, 51, 51); font: normal normal 400 normal 14px / 20px Arial, sans-serif; outline: rgb(51, 51, 51) none 0px; transition: none 0s ease 0s; }/*#IMG_129*/ #IMG_129:after { border-collapse: collapse; box-sizing: border-box; color: rgb(51, 51, 51); cursor: pointer; pointer-events: none; text-align: left; text-decoration: none solid rgb(51, 51, 51); text-size-adjust: 100%; white-space: nowrap; column-rule-color: rgb(51, 51, 51); user-select: none; caret-color: rgb(51, 51, 51); border: 0px none rgb(51, 51, 51); font: normal normal 400 normal 14px / 20px Arial, sans-serif; outline: rgb(51, 51, 51) none 0px; }/*#IMG_129:after*/ #IMG_129:before { border-collapse: collapse; box-sizing: border-box; color: rgb(51, 51, 51); cursor: pointer; pointer-events: none; text-align: left; text-decoration: none solid rgb(51, 51, 51); text-size-adjust: 100%; white-space: nowrap; column-rule-color: rgb(51, 51, 51); user-select: none; caret-color: rgb(51, 51, 51); border: 0px none rgb(51, 51, 51); font: normal normal 400 normal 14px / 20px Arial, sans-serif; outline: rgb(51, 51, 51) none 0px; }/*#IMG_129:before*/ #DIV_130 { border-collapse: collapse; bottom: 0px; box-sizing: border-box; color: rgb(255, 255, 255); cursor: pointer; height: 30px; left: 0px; pointer-events: none; position: absolute; text-align: center; text-decoration: none solid rgb(255, 255, 255); text-size-adjust: 100%; white-space: nowrap; width: 100%; column-rule-color: rgb(255, 255, 255); user-select: none; caret-color: rgb(255, 255, 255); background: rgba(0, 0, 0, 0.5) none repeat scroll 0% 0% / auto padding-box border-box; border: 0px none rgb(255, 255, 255); font: normal normal 400 normal 13px / 34px WistiaPlayerOverpassNumbers, Helvetica, sans-serif; outline: rgb(255, 255, 255) none 0px; transition: none 0s ease 0s; }/*#DIV_130*/ #DIV_130:after { border-collapse: collapse; box-sizing: border-box; color: rgb(255, 255, 255); cursor: pointer; pointer-events: none; text-align: center; text-decoration: none solid rgb(255, 255, 255); text-size-adjust: 100%; white-space: nowrap; column-rule-color: rgb(255, 255, 255); user-select: none; caret-color: rgb(255, 255, 255); border: 0px none rgb(255, 255, 255); font: normal normal 400 normal 13px / 34px WistiaPlayerOverpassNumbers, Helvetica, sans-serif; outline: rgb(255, 255, 255) none 0px; }/*#DIV_130:after*/ #DIV_130:before { border-collapse: collapse; box-sizing: border-box; color: rgb(255, 255, 255); cursor: pointer; pointer-events: none; text-align: center; text-decoration: none solid rgb(255, 255, 255); text-size-adjust: 100%; white-space: nowrap; column-rule-color: rgb(255, 255, 255); user-select: none; caret-color: rgb(255, 255, 255); border: 0px none rgb(255, 255, 255); font: normal normal 400 normal 13px / 34px WistiaPlayerOverpassNumbers, Helvetica, sans-serif; outline: rgb(255, 255, 255) none 0px; }/*#DIV_130:before*/ #DIV_131 { border-collapse: collapse; box-sizing: border-box; color: rgb(51, 51, 51); cursor: pointer; display: none; height: 100%; left: 117.812px; pointer-events: none; position: absolute; text-align: left; text-decoration: none solid rgb(51, 51, 51); text-size-adjust: 100%; top: 0px; white-space: nowrap; width: 36px; column-rule-color: rgb(51, 51, 51); user-select: none; caret-color: rgb(51, 51, 51); background: rgba(0, 0, 0, 0) linear-gradient(to right, rgba(255, 255, 255, 0) 0%, rgba(255, 255, 255, 0.12) 100%) repeat scroll 0% 0% / auto padding-box border-box; border: 0px none rgb(51, 51, 51); font: normal normal 400 normal 14px / 20px Arial, sans-serif; outline: rgb(51, 51, 51) none 0px; transition: none 0s ease 0s; }/*#DIV_131*/ #DIV_131:after { border-collapse: collapse; box-sizing: border-box; color: rgb(51, 51, 51); cursor: pointer; pointer-events: none; text-align: left; text-decoration: none solid rgb(51, 51, 51); text-size-adjust: 100%; white-space: nowrap; column-rule-color: rgb(51, 51, 51); user-select: none; caret-color: rgb(51, 51, 51); border: 0px none rgb(51, 51, 51); font: normal normal 400 normal 14px / 20px Arial, sans-serif; outline: rgb(51, 51, 51) none 0px; }/*#DIV_131:after*/ #DIV_131:before { border-collapse: collapse; box-sizing: border-box; color: rgb(51, 51, 51); cursor: pointer; pointer-events: none; text-align: left; text-decoration: none solid rgb(51, 51, 51); text-size-adjust: 100%; white-space: nowrap; column-rule-color: rgb(51, 51, 51); user-select: none; caret-color: rgb(51, 51, 51); border: 0px none rgb(51, 51, 51); font: normal normal 400 normal 14px / 20px Arial, sans-serif; outline: rgb(51, 51, 51) none 0px; }/*#DIV_131:before*/ #DIV_132 { border-collapse: collapse; box-sizing: border-box; color: rgb(51, 51, 51); cursor: pointer; display: none; height: 100%; left: 0px; pointer-events: none; position: absolute; text-align: left; text-decoration: none solid rgb(51, 51, 51); text-size-adjust: 100%; top: 0px; white-space: nowrap; width: 100%; column-rule-color: rgb(51, 51, 51); user-select: none; caret-color: rgb(51, 51, 51); border: 2px solid rgb(255, 255, 255); font: normal normal 400 normal 14px / 20px Arial, sans-serif; outline: rgb(51, 51, 51) none 0px; transition: none 0s ease 0s; }/*#DIV_132*/ #DIV_132:after { border-collapse: collapse; box-sizing: border-box; color: rgb(51, 51, 51); cursor: pointer; pointer-events: none; text-align: left; text-decoration: none solid rgb(51, 51, 51); text-size-adjust: 100%; white-space: nowrap; column-rule-color: rgb(51, 51, 51); user-select: none; caret-color: rgb(51, 51, 51); border: 0px none rgb(51, 51, 51); font: normal normal 400 normal 14px / 20px Arial, sans-serif; outline: rgb(51, 51, 51) none 0px; }/*#DIV_132:after*/ #DIV_132:before { border-collapse: collapse; box-sizing: border-box; color: rgb(51, 51, 51); cursor: pointer; pointer-events: none; text-align: left; text-decoration: none solid rgb(51, 51, 51); text-size-adjust: 100%; white-space: nowrap; column-rule-color: rgb(51, 51, 51); user-select: none; caret-color: rgb(51, 51, 51); border: 0px none rgb(51, 51, 51); font: normal normal 400 normal 14px / 20px Arial, sans-serif; outline: rgb(51, 51, 51) none 0px; }/*#DIV_132:before*/ #DIV_133 { border-collapse: collapse; bottom: 0px; box-sizing: border-box; color: rgb(51, 51, 51); cursor: default; display: table-cell; height: 34px; left: 0px; pointer-events: none; position: relative; right: 0px; text-align: left; text-decoration: none solid rgb(51, 51, 51); text-size-adjust: 100%; top: 0px; vertical-align: top; width: 240px; column-rule-color: rgb(51, 51, 51); perspective-origin: 120px 17px; transform-origin: 120px 17px; user-select: none; caret-color: rgb(51, 51, 51); border: 0px none rgb(51, 51, 51); font: normal normal 400 normal 14px / 20px Arial, sans-serif; outline: rgb(51, 51, 51) none 0px; transition: none 0s ease 0s; }/*#DIV_133*/ #DIV_133:after { border-collapse: collapse; box-sizing: border-box; color: rgb(51, 51, 51); cursor: default; pointer-events: none; text-align: left; text-decoration: none solid rgb(51, 51, 51); text-size-adjust: 100%; column-rule-color: rgb(51, 51, 51); user-select: none; caret-color: rgb(51, 51, 51); border: 0px none rgb(51, 51, 51); font: normal normal 400 normal 14px / 20px Arial, sans-serif; outline: rgb(51, 51, 51) none 0px; }/*#DIV_133:after*/ #DIV_133:before { border-collapse: collapse; box-sizing: border-box; color: rgb(51, 51, 51); cursor: default; pointer-events: none; text-align: left; text-decoration: none solid rgb(51, 51, 51); text-size-adjust: 100%; column-rule-color: rgb(51, 51, 51); user-select: none; caret-color: rgb(51, 51, 51); border: 0px none rgb(51, 51, 51); font: normal normal 400 normal 14px / 20px Arial, sans-serif; outline: rgb(51, 51, 51) none 0px; }/*#DIV_133:before*/ #DIV_134 { border-collapse: collapse; bottom: 0px; box-sizing: border-box; color: rgb(51, 51, 51); cursor: default; height: 34px; left: 0px; pointer-events: none; position: relative; right: 0px; text-align: left; text-decoration: none solid rgb(51, 51, 51); text-size-adjust: 100%; top: 0px; white-space: nowrap; width: 240px; column-rule-color: rgb(51, 51, 51); perspective-origin: 120px 17px; transform-origin: 120px 17px; user-select: none; caret-color: rgb(51, 51, 51); border: 0px none rgb(51, 51, 51); font: normal normal 400 normal 14px / 20px Arial, sans-serif; outline: rgb(51, 51, 51) none 0px; transition: none 0s ease 0s; }/*#DIV_134*/ #DIV_134:after { border-collapse: collapse; box-sizing: border-box; color: rgb(51, 51, 51); cursor: default; pointer-events: none; text-align: left; text-decoration: none solid rgb(51, 51, 51); text-size-adjust: 100%; white-space: nowrap; column-rule-color: rgb(51, 51, 51); user-select: none; caret-color: rgb(51, 51, 51); border: 0px none rgb(51, 51, 51); font: normal normal 400 normal 14px / 20px Arial, sans-serif; outline: rgb(51, 51, 51) none 0px; }/*#DIV_134:after*/ #DIV_134:before { border-collapse: collapse; box-sizing: border-box; color: rgb(51, 51, 51); cursor: default; pointer-events: none; text-align: left; text-decoration: none solid rgb(51, 51, 51); text-size-adjust: 100%; white-space: nowrap; column-rule-color: rgb(51, 51, 51); user-select: none; caret-color: rgb(51, 51, 51); border: 0px none rgb(51, 51, 51); font: normal normal 400 normal 14px / 20px Arial, sans-serif; outline: rgb(51, 51, 51) none 0px; }/*#DIV_134:before*/ #DIV_135, #DIV_149, #DIV_157 { border-collapse: collapse; box-sizing: border-box; color: rgb(51, 51, 51); cursor: default; display: inline-block; height: 34px; text-align: left; text-decoration: none solid rgb(51, 51, 51); text-size-adjust: 100%; vertical-align: top; white-space: nowrap; width: 40px; column-rule-color: rgb(51, 51, 51); perspective-origin: 20px 17px; transform-origin: 20px 17px; user-select: none; caret-color: rgb(51, 51, 51); border: 0px none rgb(51, 51, 51); font: normal normal 400 normal 14px / 20px Arial, sans-serif; outline: rgb(51, 51, 51) none 0px; transition: none 0s ease 0s; }/*#DIV_135, #DIV_149, #DIV_157*/ #DIV_135:after, #DIV_149:after, #DIV_157:after { border-collapse: collapse; box-sizing: border-box; color: rgb(51, 51, 51); cursor: default; text-align: left; text-decoration: none solid rgb(51, 51, 51); text-size-adjust: 100%; white-space: nowrap; column-rule-color: rgb(51, 51, 51); user-select: none; caret-color: rgb(51, 51, 51); border: 0px none rgb(51, 51, 51); font: normal normal 400 normal 14px / 20px Arial, sans-serif; outline: rgb(51, 51, 51) none 0px; }/*#DIV_135:after, #DIV_149:after, #DIV_157:after*/ #DIV_135:before, #DIV_149:before, #DIV_157:before { border-collapse: collapse; box-sizing: border-box; color: rgb(51, 51, 51); cursor: default; text-align: left; text-decoration: none solid rgb(51, 51, 51); text-size-adjust: 100%; white-space: nowrap; column-rule-color: rgb(51, 51, 51); user-select: none; caret-color: rgb(51, 51, 51); border: 0px none rgb(51, 51, 51); font: normal normal 400 normal 14px / 20px Arial, sans-serif; outline: rgb(51, 51, 51) none 0px; }/*#DIV_135:before, #DIV_149:before, #DIV_157:before*/ #DIV_136, #DIV_150, #DIV_158 { border-collapse: collapse; bottom: 0px; box-sizing: border-box; color: rgb(51, 51, 51); cursor: default; display: inline-block; height: 34px; left: 0px; position: relative; right: 0px; text-align: left; text-decoration: none solid rgb(51, 51, 51); text-size-adjust: 100%; top: 0px; vertical-align: top; white-space: nowrap; width: 40px; column-rule-color: rgb(51, 51, 51); perspective-origin: 20px 17px; transform-origin: 20px 17px; user-select: none; caret-color: rgb(51, 51, 51); border: 0px none rgb(51, 51, 51); font: normal normal 400 normal 14px / 20px Arial, sans-serif; outline: rgb(51, 51, 51) none 0px; transition: none 0s ease 0s; }/*#DIV_136, #DIV_150, #DIV_158*/ #DIV_136:after, #DIV_150:after, #DIV_158:after { border-collapse: collapse; box-sizing: border-box; color: rgb(51, 51, 51); cursor: default; text-align: left; text-decoration: none solid rgb(51, 51, 51); text-size-adjust: 100%; white-space: nowrap; column-rule-color: rgb(51, 51, 51); user-select: none; caret-color: rgb(51, 51, 51); border: 0px none rgb(51, 51, 51); font: normal normal 400 normal 14px / 20px Arial, sans-serif; outline: rgb(51, 51, 51) none 0px; }/*#DIV_136:after, #DIV_150:after, #DIV_158:after*/ #DIV_136:before, #DIV_150:before, #DIV_158:before { border-collapse: collapse; box-sizing: border-box; color: rgb(51, 51, 51); cursor: default; text-align: left; text-decoration: none solid rgb(51, 51, 51); text-size-adjust: 100%; white-space: nowrap; column-rule-color: rgb(51, 51, 51); user-select: none; caret-color: rgb(51, 51, 51); border: 0px none rgb(51, 51, 51); font: normal normal 400 normal 14px / 20px Arial, sans-serif; outline: rgb(51, 51, 51) none 0px; }/*#DIV_136:before, #DIV_150:before, #DIV_158:before*/ #BUTTON_137, #BUTTON_151, #BUTTON_159 { border-collapse: collapse; bottom: 0px; color: rgb(255, 255, 255); cursor: pointer; display: block; height: 34px; left: 0px; position: relative; right: 0px; text-decoration: none solid rgb(255, 255, 255); text-size-adjust: 100%; top: 0px; white-space: nowrap; width: 40px; column-rule-color: rgb(255, 255, 255); perspective-origin: 20px 17px; transform-origin: 20px 17px; user-select: none; caret-color: rgb(255, 255, 255); background: rgba(102, 102, 102, 0.95) none repeat scroll 0% 0% / auto padding-box border-box; border: 0px none rgb(255, 255, 255); font: normal normal 400 normal 14px / 20px Arial, sans-serif; outline: rgb(255, 255, 255) none 0px; padding: 0px; transition: opacity 0.4s ease 0s; }/*#BUTTON_137, #BUTTON_151, #BUTTON_159*/ #BUTTON_137:after, #BUTTON_151:after, #BUTTON_159:after { border-collapse: collapse; box-sizing: border-box; color: rgb(255, 255, 255); cursor: pointer; text-decoration: none solid rgb(255, 255, 255); text-size-adjust: 100%; white-space: nowrap; column-rule-color: rgb(255, 255, 255); user-select: none; caret-color: rgb(255, 255, 255); border: 0px none rgb(255, 255, 255); font: normal normal 400 normal 14px / 20px Arial, sans-serif; outline: rgb(255, 255, 255) none 0px; }/*#BUTTON_137:after, #BUTTON_151:after, #BUTTON_159:after*/ #BUTTON_137:before, #BUTTON_151:before, #BUTTON_159:before { border-collapse: collapse; box-sizing: border-box; color: rgb(255, 255, 255); cursor: pointer; text-decoration: none solid rgb(255, 255, 255); text-size-adjust: 100%; white-space: nowrap; column-rule-color: rgb(255, 255, 255); user-select: none; caret-color: rgb(255, 255, 255); border: 0px none rgb(255, 255, 255); font: normal normal 400 normal 14px / 20px Arial, sans-serif; outline: rgb(255, 255, 255) none 0px; }/*#BUTTON_137:before, #BUTTON_151:before, #BUTTON_159:before*/ #DIV_138, #DIV_152, #DIV_160 { border-collapse: collapse; box-sizing: border-box; color: rgb(255, 255, 255); cursor: pointer; height: 34px; text-align: center; text-decoration: none solid rgb(255, 255, 255); text-size-adjust: 100%; white-space: nowrap; width: 40px; column-rule-color: rgb(255, 255, 255); perspective-origin: 20px 17px; transform-origin: 20px 17px; user-select: none; caret-color: rgb(255, 255, 255); border: 0px none rgb(255, 255, 255); font: normal normal 400 normal 14px / 20px Arial, sans-serif; outline: rgb(255, 255, 255) none 0px; transition: none 0s ease 0s; }/*#DIV_138, #DIV_152, #DIV_160*/ #DIV_138:after, #DIV_152:after, #DIV_160:after { border-collapse: collapse; box-sizing: border-box; color: rgb(255, 255, 255); cursor: pointer; text-align: center; text-decoration: none solid rgb(255, 255, 255); text-size-adjust: 100%; white-space: nowrap; column-rule-color: rgb(255, 255, 255); user-select: none; caret-color: rgb(255, 255, 255); border: 0px none rgb(255, 255, 255); font: normal normal 400 normal 14px / 20px Arial, sans-serif; outline: rgb(255, 255, 255) none 0px; }/*#DIV_138:after, #DIV_152:after, #DIV_160:after*/ #DIV_138:before, #DIV_152:before, #DIV_160:before { border-collapse: collapse; box-sizing: border-box; color: rgb(255, 255, 255); cursor: pointer; text-align: center; text-decoration: none solid rgb(255, 255, 255); text-size-adjust: 100%; white-space: nowrap; column-rule-color: rgb(255, 255, 255); user-select: none; caret-color: rgb(255, 255, 255); border: 0px none rgb(255, 255, 255); font: normal normal 400 normal 14px / 20px Arial, sans-serif; outline: rgb(255, 255, 255) none 0px; }/*#DIV_138:before, #DIV_152:before, #DIV_160:before*/ #svg_139, #svg_153, #svg_161 { border-collapse: collapse; box-sizing: border-box; color: rgb(255, 255, 255); cursor: pointer; height: 34px; left: 0px; text-align: center; text-decoration: none solid rgb(255, 255, 255); text-size-adjust: 100%; top: 0px; white-space: nowrap; width: 40px; column-rule-color: rgb(255, 255, 255); perspective-origin: 20px 17px; transform-origin: 20px 17px; user-select: none; fill: rgb(255, 255, 255); stroke-width: 0px; caret-color: rgb(255, 255, 255); border: 0px none rgb(255, 255, 255); font: normal normal 400 normal 14px / 20px Arial, sans-serif; outline: rgb(255, 255, 255) none 0px; overflow: hidden; transition: none 0s ease 0s; }/*#svg_139, #svg_153, #svg_161*/ #svg_139:after, #svg_153:after, #svg_161:after { border-collapse: collapse; box-sizing: border-box; color: rgb(255, 255, 255); cursor: pointer; text-align: center; text-decoration: none solid rgb(255, 255, 255); text-size-adjust: 100%; white-space: nowrap; column-rule-color: rgb(255, 255, 255); user-select: none; fill: rgb(255, 255, 255); stroke-width: 0px; caret-color: rgb(255, 255, 255); border: 0px none rgb(255, 255, 255); font: normal normal 400 normal 14px / 20px Arial, sans-serif; outline: rgb(255, 255, 255) none 0px; }/*#svg_139:after, #svg_153:after, #svg_161:after*/ #svg_139:before, #svg_153:before, #svg_161:before { border-collapse: collapse; box-sizing: border-box; color: rgb(255, 255, 255); cursor: pointer; text-align: center; text-decoration: none solid rgb(255, 255, 255); text-size-adjust: 100%; white-space: nowrap; column-rule-color: rgb(255, 255, 255); user-select: none; fill: rgb(255, 255, 255); stroke-width: 0px; caret-color: rgb(255, 255, 255); border: 0px none rgb(255, 255, 255); font: normal normal 400 normal 14px / 20px Arial, sans-serif; outline: rgb(255, 255, 255) none 0px; }/*#svg_139:before, #svg_153:before, #svg_161:before*/ #g_140 { border-collapse: collapse; color: rgb(255, 255, 255); cursor: pointer; text-align: center; text-decoration: none solid rgb(255, 255, 255); text-size-adjust: 100%; white-space: nowrap; column-rule-color: rgb(255, 255, 255); perspective-origin: 0px 0px; transform: matrix(1, 0, 0, 1, 1.25, 0); transform-origin: 0px 0px; user-select: none; fill: rgb(255, 255, 255); stroke-width: 0px; caret-color: rgb(255, 255, 255); border: 0px none rgb(255, 255, 255); font: normal normal 400 normal 14px / 20px Arial, sans-serif; outline: rgb(255, 255, 255) none 0px; transition: transform 0.1s ease 0s; }/*#g_140*/ #g_140:after { border-collapse: collapse; box-sizing: border-box; color: rgb(255, 255, 255); cursor: pointer; text-align: center; text-decoration: none solid rgb(255, 255, 255); text-size-adjust: 100%; white-space: nowrap; column-rule-color: rgb(255, 255, 255); user-select: none; fill: rgb(255, 255, 255); stroke-width: 0px; caret-color: rgb(255, 255, 255); border: 0px none rgb(255, 255, 255); font: normal normal 400 normal 14px / 20px Arial, sans-serif; outline: rgb(255, 255, 255) none 0px; }/*#g_140:after*/ #g_140:before { border-collapse: collapse; box-sizing: border-box; color: rgb(255, 255, 255); cursor: pointer; text-align: center; text-decoration: none solid rgb(255, 255, 255); text-size-adjust: 100%; white-space: nowrap; column-rule-color: rgb(255, 255, 255); user-select: none; fill: rgb(255, 255, 255); stroke-width: 0px; caret-color: rgb(255, 255, 255); border: 0px none rgb(255, 255, 255); font: normal normal 400 normal 14px / 20px Arial, sans-serif; outline: rgb(255, 255, 255) none 0px; }/*#g_140:before*/ #path_142 { border-collapse: collapse; color: rgb(255, 255, 255); cursor: pointer; text-align: center; text-decoration: none solid rgb(255, 255, 255); text-size-adjust: 100%; white-space: nowrap; column-rule-color: rgb(255, 255, 255); perspective-origin: 0px 0px; transform-origin: 0px 0px; user-select: none; fill: rgb(255, 255, 255); stroke-width: 0px; d: path("M 13.8 14.2 C 13.3 14.7 12.4 15 11.8 15 H 10.2 C 9.5 15 9 15.5 9 16.2 V 17.8 C 9 18.5 9.5 19 10.2 19 H 11.8 C 12.5 19 13.4 19.4 13.8 19.8 L 16.1 22.1 C 16.6 22.6 16.9 22.4 16.9 21.7 V 12.1 C 16.9 11.4 16.5 11.3 16.1 11.7 L 13.8 14.2 Z"); caret-color: rgb(255, 255, 255); border: 0px none rgb(255, 255, 255); font: normal normal 400 normal 14px / 20px Arial, sans-serif; outline: rgb(255, 255, 255) none 0px; }/*#path_142*/ #path_142:after { border-collapse: collapse; box-sizing: border-box; color: rgb(255, 255, 255); cursor: pointer; text-align: center; text-decoration: none solid rgb(255, 255, 255); text-size-adjust: 100%; white-space: nowrap; column-rule-color: rgb(255, 255, 255); user-select: none; fill: rgb(255, 255, 255); stroke-width: 0px; caret-color: rgb(255, 255, 255); border: 0px none rgb(255, 255, 255); font: normal normal 400 normal 14px / 20px Arial, sans-serif; outline: rgb(255, 255, 255) none 0px; }/*#path_142:after*/ #path_142:before { border-collapse: collapse; box-sizing: border-box; color: rgb(255, 255, 255); cursor: pointer; text-align: center; text-decoration: none solid rgb(255, 255, 255); text-size-adjust: 100%; white-space: nowrap; column-rule-color: rgb(255, 255, 255); user-select: none; fill: rgb(255, 255, 255); stroke-width: 0px; caret-color: rgb(255, 255, 255); border: 0px none rgb(255, 255, 255); font: normal normal 400 normal 14px / 20px Arial, sans-serif; outline: rgb(255, 255, 255) none 0px; }/*#path_142:before*/ #path_144 { border-collapse: collapse; color: rgb(255, 255, 255); cursor: pointer; text-align: center; text-decoration: none solid rgb(255, 255, 255); text-size-adjust: 100%; white-space: nowrap; column-rule-color: rgb(255, 255, 255); perspective-origin: 0px 0px; transform-origin: 0px 0px; user-select: none; fill: none; stroke: rgb(255, 255, 255); stroke-miterlimit: 10; stroke-width: 2px; d: path("M 22 11.7 C 22 11.7 23.1 14.2 23.1 16.7 S 22 21.7 22 21.7"); caret-color: rgb(255, 255, 255); border: 0px none rgb(255, 255, 255); font: normal normal 400 normal 14px / 20px Arial, sans-serif; outline: rgb(255, 255, 255) none 0px; transition: opacity 0.1s ease 0s; }/*#path_144*/ #path_144:after { border-collapse: collapse; box-sizing: border-box; color: rgb(255, 255, 255); cursor: pointer; text-align: center; text-decoration: none solid rgb(255, 255, 255); text-size-adjust: 100%; white-space: nowrap; column-rule-color: rgb(255, 255, 255); user-select: none; fill: none; stroke: rgb(255, 255, 255); stroke-miterlimit: 10; stroke-width: 2px; caret-color: rgb(255, 255, 255); border: 0px none rgb(255, 255, 255); font: normal normal 400 normal 14px / 20px Arial, sans-serif; outline: rgb(255, 255, 255) none 0px; }/*#path_144:after*/ #path_144:before { border-collapse: collapse; box-sizing: border-box; color: rgb(255, 255, 255); cursor: pointer; text-align: center; text-decoration: none solid rgb(255, 255, 255); text-size-adjust: 100%; white-space: nowrap; column-rule-color: rgb(255, 255, 255); user-select: none; fill: none; stroke: rgb(255, 255, 255); stroke-miterlimit: 10; stroke-width: 2px; caret-color: rgb(255, 255, 255); border: 0px none rgb(255, 255, 255); font: normal normal 400 normal 14px / 20px Arial, sans-serif; outline: rgb(255, 255, 255) none 0px; }/*#path_144:before*/ #path_145 { border-collapse: collapse; color: rgb(255, 255, 255); cursor: pointer; text-align: center; text-decoration: none solid rgb(255, 255, 255); text-size-adjust: 100%; white-space: nowrap; column-rule-color: rgb(255, 255, 255); perspective-origin: 0px 0px; transform-origin: 0px 0px; user-select: none; fill: none; stroke: rgb(255, 255, 255); stroke-miterlimit: 10; stroke-width: 2px; d: path("M 25.8 9.2 C 25.8 9.2 27.5 13 27.5 16.7 C 27.5 20.4 25.8 24.2 25.8 24.2"); caret-color: rgb(255, 255, 255); border: 0px none rgb(255, 255, 255); font: normal normal 400 normal 14px / 20px Arial, sans-serif; outline: rgb(255, 255, 255) none 0px; transition: opacity 0.1s ease 0s; }/*#path_145*/ #path_145:after { border-collapse: collapse; box-sizing: border-box; color: rgb(255, 255, 255); cursor: pointer; text-align: center; text-decoration: none solid rgb(255, 255, 255); text-size-adjust: 100%; white-space: nowrap; column-rule-color: rgb(255, 255, 255); user-select: none; fill: none; stroke: rgb(255, 255, 255); stroke-miterlimit: 10; stroke-width: 2px; caret-color: rgb(255, 255, 255); border: 0px none rgb(255, 255, 255); font: normal normal 400 normal 14px / 20px Arial, sans-serif; outline: rgb(255, 255, 255) none 0px; }/*#path_145:after*/ #path_145:before { border-collapse: collapse; box-sizing: border-box; color: rgb(255, 255, 255); cursor: pointer; text-align: center; text-decoration: none solid rgb(255, 255, 255); text-size-adjust: 100%; white-space: nowrap; column-rule-color: rgb(255, 255, 255); user-select: none; fill: none; stroke: rgb(255, 255, 255); stroke-miterlimit: 10; stroke-width: 2px; caret-color: rgb(255, 255, 255); border: 0px none rgb(255, 255, 255); font: normal normal 400 normal 14px / 20px Arial, sans-serif; outline: rgb(255, 255, 255) none 0px; }/*#path_145:before*/ #g_146 { border-collapse: collapse; color: rgb(255, 255, 255); cursor: pointer; opacity: 0; text-align: center; text-decoration: none solid rgb(255, 255, 255); text-size-adjust: 100%; white-space: nowrap; column-rule-color: rgb(255, 255, 255); perspective-origin: 0px 0px; transform-origin: 0px 0px; user-select: none; fill: rgb(255, 255, 255); stroke-width: 0px; caret-color: rgb(255, 255, 255); border: 0px none rgb(255, 255, 255); font: normal normal 400 normal 14px / 20px Arial, sans-serif; outline: rgb(255, 255, 255) none 0px; transition: opacity 0.1s ease 0s; }/*#g_146*/ #g_146:after { border-collapse: collapse; box-sizing: border-box; color: rgb(255, 255, 255); cursor: pointer; text-align: center; text-decoration: none solid rgb(255, 255, 255); text-size-adjust: 100%; white-space: nowrap; column-rule-color: rgb(255, 255, 255); user-select: none; fill: rgb(255, 255, 255); stroke-width: 0px; caret-color: rgb(255, 255, 255); border: 0px none rgb(255, 255, 255); font: normal normal 400 normal 14px / 20px Arial, sans-serif; outline: rgb(255, 255, 255) none 0px; }/*#g_146:after*/ #g_146:before { border-collapse: collapse; box-sizing: border-box; color: rgb(255, 255, 255); cursor: pointer; text-align: center; text-decoration: none solid rgb(255, 255, 255); text-size-adjust: 100%; white-space: nowrap; column-rule-color: rgb(255, 255, 255); user-select: none; fill: rgb(255, 255, 255); stroke-width: 0px; caret-color: rgb(255, 255, 255); border: 0px none rgb(255, 255, 255); font: normal normal 400 normal 14px / 20px Arial, sans-serif; outline: rgb(255, 255, 255) none 0px; }/*#g_146:before*/ #line_147, #line_148 { border-collapse: collapse; color: rgb(255, 255, 255); cursor: pointer; text-align: center; text-decoration: none solid rgb(255, 255, 255); text-size-adjust: 100%; white-space: nowrap; column-rule-color: rgb(255, 255, 255); perspective-origin: 0px 0px; transform-origin: 0px 0px; user-select: none; fill: none; stroke: rgb(255, 255, 255); stroke-miterlimit: 10; stroke-width: 1.8102px; caret-color: rgb(255, 255, 255); border: 0px none rgb(255, 255, 255); font: normal normal 400 normal 14px / 20px Arial, sans-serif; outline: rgb(255, 255, 255) none 0px; }/*#line_147, #line_148*/ #line_147:after, #line_148:after { border-collapse: collapse; box-sizing: border-box; color: rgb(255, 255, 255); cursor: pointer; text-align: center; text-decoration: none solid rgb(255, 255, 255); text-size-adjust: 100%; white-space: nowrap; column-rule-color: rgb(255, 255, 255); user-select: none; fill: none; stroke: rgb(255, 255, 255); stroke-miterlimit: 10; stroke-width: 1.8102px; caret-color: rgb(255, 255, 255); border: 0px none rgb(255, 255, 255); font: normal normal 400 normal 14px / 20px Arial, sans-serif; outline: rgb(255, 255, 255) none 0px; }/*#line_147:after, #line_148:after*/ #line_147:before, #line_148:before { border-collapse: collapse; box-sizing: border-box; color: rgb(255, 255, 255); cursor: pointer; text-align: center; text-decoration: none solid rgb(255, 255, 255); text-size-adjust: 100%; white-space: nowrap; column-rule-color: rgb(255, 255, 255); user-select: none; fill: none; stroke: rgb(255, 255, 255); stroke-miterlimit: 10; stroke-width: 1.8102px; caret-color: rgb(255, 255, 255); border: 0px none rgb(255, 255, 255); font: normal normal 400 normal 14px / 20px Arial, sans-serif; outline: rgb(255, 255, 255) none 0px; }/*#line_147:before, #line_148:before*/ #g_155, #g_163 { border-collapse: collapse; color: rgb(255, 255, 255); cursor: pointer; text-align: center; text-decoration: none solid rgb(255, 255, 255); text-size-adjust: 100%; white-space: nowrap; column-rule-color: rgb(255, 255, 255); perspective-origin: 0px 0px; transform-origin: 0px 0px; user-select: none; fill: rgb(255, 255, 255); stroke-width: 0px; caret-color: rgb(255, 255, 255); border: 0px none rgb(255, 255, 255); font: normal normal 400 normal 14px / 20px Arial, sans-serif; outline: rgb(255, 255, 255) none 0px; }/*#g_155, #g_163*/ #g_155:after, #g_163:after { border-collapse: collapse; box-sizing: border-box; color: rgb(255, 255, 255); cursor: pointer; text-align: center; text-decoration: none solid rgb(255, 255, 255); text-size-adjust: 100%; white-space: nowrap; column-rule-color: rgb(255, 255, 255); user-select: none; fill: rgb(255, 255, 255); stroke-width: 0px; caret-color: rgb(255, 255, 255); border: 0px none rgb(255, 255, 255); font: normal normal 400 normal 14px / 20px Arial, sans-serif; outline: rgb(255, 255, 255) none 0px; }/*#g_155:after, #g_163:after*/ #g_155:before, #g_163:before { border-collapse: collapse; box-sizing: border-box; color: rgb(255, 255, 255); cursor: pointer; text-align: center; text-decoration: none solid rgb(255, 255, 255); text-size-adjust: 100%; white-space: nowrap; column-rule-color: rgb(255, 255, 255); user-select: none; fill: rgb(255, 255, 255); stroke-width: 0px; caret-color: rgb(255, 255, 255); border: 0px none rgb(255, 255, 255); font: normal normal 400 normal 14px / 20px Arial, sans-serif; outline: rgb(255, 255, 255) none 0px; }/*#g_155:before, #g_163:before*/ #path_156 { border-collapse: collapse; color: rgb(255, 255, 255); cursor: pointer; text-align: center; text-decoration: none solid rgb(255, 255, 255); text-size-adjust: 100%; white-space: nowrap; column-rule-color: rgb(255, 255, 255); perspective-origin: 0px 0px; transform-origin: 0px 0px; user-select: none; fill: rgb(255, 255, 255); stroke-width: 0px; d: path("M 28.3 16.4 H 26.4 C 26 16.4 25.6 16.1 25.5 15.7 L 25.1 14.6 C 24.9 14.3 25 13.8 25.3 13.5 L 26.6 12.2 C 26.9 11.9 26.9 11.5 26.6 11.2 L 26.2 10.8 C 25.9 10.5 25.5 10.5 25.2 10.8 L 23.9 12.1 C 23.6 12.4 23.1 12.4 22.8 12.2 L 21.7 11.7 C 21.3 11.6 21 11.2 21 10.8 V 9.1 C 21 8.7 20.7 8.4 20.3 8.4 H 19.7 C 19.3 8.4 19 8.7 19 9.1 V 10.8 C 19 11.2 18.7 11.6 18.3 11.7 L 17.1 12.2 C 16.8 12.4 16.3 12.3 16 12 L 14.8 10.8 C 14.5 10.5 14.1 10.5 13.8 10.8 L 13.4 11.2 C 13.1 11.5 13.1 11.9 13.4 12.2 L 14.6 13.4 C 14.9 13.7 14.9 14.2 14.7 14.5 L 14.2 15.7 C 14.1 16.1 13.7 16.4 13.3 16.4 H 11.7 C 11.3 16.4 11 16.7 11 17.1 V 17.7 C 11 18.1 11.3 18.4 11.7 18.4 H 13.3 C 13.7 18.4 14.1 18.7 14.2 19.1 L 14.7 20.3 C 14.9 20.6 14.8 21.1 14.6 21.4 L 13.4 22.6 C 13.1 22.9 13.1 23.3 13.4 23.6 L 13.8 24 C 14.1 24.3 14.5 24.3 14.8 24 L 16 22.8 C 16.3 22.5 16.8 22.5 17.1 22.6 L 18.3 23.1 C 18.7 23.2 19 23.6 19 24 V 25.7 C 19 26.1 19.3 26.4 19.7 26.4 H 20.3 C 20.7 26.4 21 26.1 21 25.7 V 24 C 21 23.6 21.3 23.2 21.7 23.1 L 22.8 22.6 C 23.1 22.4 23.6 22.5 23.9 22.7 L 25.2 24 C 25.5 24.3 25.9 24.3 26.2 24 L 26.6 23.6 C 26.9 23.3 26.9 22.9 26.6 22.6 L 25.3 21.3 C 25 21 25 20.5 25.1 20.2 L 25.5 19.1 C 25.6 18.7 26 18.4 26.4 18.4 H 28.3 C 28.7 18.4 29 18.1 29 17.7 V 17.1 C 29 16.7 28.7 16.4 28.3 16.4 Z M 23.8 17.5 C 23.8 19.7 22 21.4 19.9 21.4 C 17.7 21.4 16 19.6 16 17.5 S 17.7 13.6 19.9 13.6 C 22.1 13.6 23.8 15.3 23.8 17.5 Z"); caret-color: rgb(255, 255, 255); border: 0px none rgb(255, 255, 255); font: normal normal 400 normal 14px / 20px Arial, sans-serif; outline: rgb(255, 255, 255) none 0px; }/*#path_156*/ #path_156:after { border-collapse: collapse; box-sizing: border-box; color: rgb(255, 255, 255); cursor: pointer; text-align: center; text-decoration: none solid rgb(255, 255, 255); text-size-adjust: 100%; white-space: nowrap; column-rule-color: rgb(255, 255, 255); user-select: none; fill: rgb(255, 255, 255); stroke-width: 0px; caret-color: rgb(255, 255, 255); border: 0px none rgb(255, 255, 255); font: normal normal 400 normal 14px / 20px Arial, sans-serif; outline: rgb(255, 255, 255) none 0px; }/*#path_156:after*/ #path_156:before { border-collapse: collapse; box-sizing: border-box; color: rgb(255, 255, 255); cursor: pointer; text-align: center; text-decoration: none solid rgb(255, 255, 255); text-size-adjust: 100%; white-space: nowrap; column-rule-color: rgb(255, 255, 255); user-select: none; fill: rgb(255, 255, 255); stroke-width: 0px; caret-color: rgb(255, 255, 255); border: 0px none rgb(255, 255, 255); font: normal normal 400 normal 14px / 20px Arial, sans-serif; outline: rgb(255, 255, 255) none 0px; }/*#path_156:before*/ #polyline_164, #polyline_165, #polyline_167 { border-collapse: collapse; color: rgb(255, 255, 255); cursor: pointer; text-align: center; text-decoration: none solid rgb(255, 255, 255); text-size-adjust: 100%; white-space: nowrap; column-rule-color: rgb(255, 255, 255); perspective-origin: 0px 0px; transform-origin: 0px 0px; user-select: none; fill: none; stroke: rgb(255, 255, 255); stroke-linecap: round; stroke-linejoin: round; stroke-miterlimit: 10; stroke-width: 2px; caret-color: rgb(255, 255, 255); border: 0px none rgb(255, 255, 255); font: normal normal 400 normal 14px / 20px Arial, sans-serif; outline: rgb(255, 255, 255) none 0px; }/*#polyline_164, #polyline_165, #polyline_167*/ #polyline_164:after, #polyline_165:after, #polyline_167:after { border-collapse: collapse; box-sizing: border-box; color: rgb(255, 255, 255); cursor: pointer; text-align: center; text-decoration: none solid rgb(255, 255, 255); text-size-adjust: 100%; white-space: nowrap; column-rule-color: rgb(255, 255, 255); user-select: none; fill: none; stroke: rgb(255, 255, 255); stroke-linecap: round; stroke-linejoin: round; stroke-miterlimit: 10; stroke-width: 2px; caret-color: rgb(255, 255, 255); border: 0px none rgb(255, 255, 255); font: normal normal 400 normal 14px / 20px Arial, sans-serif; outline: rgb(255, 255, 255) none 0px; }/*#polyline_164:after, #polyline_165:after, #polyline_167:after*/ #polyline_164:before, #polyline_165:before, #polyline_167:before { border-collapse: collapse; box-sizing: border-box; color: rgb(255, 255, 255); cursor: pointer; text-align: center; text-decoration: none solid rgb(255, 255, 255); text-size-adjust: 100%; white-space: nowrap; column-rule-color: rgb(255, 255, 255); user-select: none; fill: none; stroke: rgb(255, 255, 255); stroke-linecap: round; stroke-linejoin: round; stroke-miterlimit: 10; stroke-width: 2px; caret-color: rgb(255, 255, 255); border: 0px none rgb(255, 255, 255); font: normal normal 400 normal 14px / 20px Arial, sans-serif; outline: rgb(255, 255, 255) none 0px; }/*#polyline_164:before, #polyline_165:before, #polyline_167:before*/ #polyline_166 { border-collapse: collapse; color: rgb(255, 255, 255); cursor: pointer; text-align: center; text-decoration: none solid rgb(255, 255, 255); text-size-adjust: 100%; white-space: nowrap; column-rule-color: rgb(255, 255, 255); perspective-origin: 0px 0px; transform-origin: 0px 0px; user-select: none; fill: none; stroke: rgb(255, 255, 255); stroke-linecap: round; stroke-linejoin: round; stroke-miterlimit: 10; stroke-width: 2px; caret-color: rgb(255, 255, 255); border: 0px none rgb(255, 255, 255); font: normal normal 400 normal 14px / 20px Arial, sans-serif; outline: rgb(255, 255, 255) none 0px; }/*#polyline_166*/ #polyline_166:after { border-collapse: collapse; box-sizing: border-box; color: rgb(255, 255, 255); cursor: pointer; text-align: center; text-decoration: none solid rgb(255, 255, 255); text-size-adjust: 100%; white-space: nowrap; column-rule-color: rgb(255, 255, 255); user-select: none; fill: none; stroke: rgb(255, 255, 255); stroke-linecap: round; stroke-linejoin: round; stroke-miterlimit: 10; stroke-width: 2px; caret-color: rgb(255, 255, 255); border: 0px none rgb(255, 255, 255); font: normal normal 400 normal 14px / 20px Arial, sans-serif; outline: rgb(255, 255, 255) none 0px; }/*#polyline_166:after*/ #polyline_166:before { border-collapse: collapse; box-sizing: border-box; color: rgb(255, 255, 255); cursor: pointer; text-align: center; text-decoration: none solid rgb(255, 255, 255); text-size-adjust: 100%; white-space: nowrap; column-rule-color: rgb(255, 255, 255); user-select: none; fill: none; stroke: rgb(255, 255, 255); stroke-linecap: round; stroke-linejoin: round; stroke-miterlimit: 10; stroke-width: 2px; caret-color: rgb(255, 255, 255); border: 0px none rgb(255, 255, 255); font: normal normal 400 normal 14px / 20px Arial, sans-serif; outline: rgb(255, 255, 255) none 0px; }/*#polyline_166:before*/ #rect_168 { border-collapse: collapse; color: rgb(255, 255, 255); cursor: pointer; height: 8.9px; text-align: center; text-decoration: none solid rgb(255, 255, 255); text-size-adjust: 100%; white-space: nowrap; width: 13.3px; column-rule-color: rgb(255, 255, 255); perspective-origin: 0px 0px; transform-origin: 0px 0px; user-select: none; fill: none; stroke: rgb(255, 255, 255); stroke-linecap: round; stroke-linejoin: round; stroke-miterlimit: 10; stroke-width: 2px; x: 13.7px; y: 12.3px; caret-color: rgb(255, 255, 255); border: 0px none rgb(255, 255, 255); font: normal normal 400 normal 14px / 20px Arial, sans-serif; outline: rgb(255, 255, 255) none 0px; }/*#rect_168*/ #rect_168:after { border-collapse: collapse; box-sizing: border-box; color: rgb(255, 255, 255); cursor: pointer; text-align: center; text-decoration: none solid rgb(255, 255, 255); text-size-adjust: 100%; white-space: nowrap; column-rule-color: rgb(255, 255, 255); user-select: none; fill: none; stroke: rgb(255, 255, 255); stroke-linecap: round; stroke-linejoin: round; stroke-miterlimit: 10; stroke-width: 2px; caret-color: rgb(255, 255, 255); border: 0px none rgb(255, 255, 255); font: normal normal 400 normal 14px / 20px Arial, sans-serif; outline: rgb(255, 255, 255) none 0px; }/*#rect_168:after*/ #rect_168:before { border-collapse: collapse; box-sizing: border-box; color: rgb(255, 255, 255); cursor: pointer; text-align: center; text-decoration: none solid rgb(255, 255, 255); text-size-adjust: 100%; white-space: nowrap; column-rule-color: rgb(255, 255, 255); user-select: none; fill: none; stroke: rgb(255, 255, 255); stroke-linecap: round; stroke-linejoin: round; stroke-miterlimit: 10; stroke-width: 2px; caret-color: rgb(255, 255, 255); border: 0px none rgb(255, 255, 255); font: normal normal 400 normal 14px / 20px Arial, sans-serif; outline: rgb(255, 255, 255) none 0px; }/*#rect_168:before*/ #DIV_169 { border-collapse: collapse; box-sizing: border-box; color: rgb(51, 51, 51); cursor: default; display: inline-block; height: 34px; text-align: left; text-decoration: none solid rgb(51, 51, 51); text-size-adjust: 100%; vertical-align: top; white-space: nowrap; width: 120px; column-rule-color: rgb(51, 51, 51); perspective-origin: 60px 17px; transform-origin: 60px 17px; user-select: none; caret-color: rgb(51, 51, 51); border: 0px none rgb(51, 51, 51); font: normal normal 400 normal 14px / 20px Arial, sans-serif; outline: rgb(51, 51, 51) none 0px; transition: none 0s ease 0s; }/*#DIV_169*/ #DIV_169:after { border-collapse: collapse; box-sizing: border-box; color: rgb(51, 51, 51); cursor: default; text-align: left; text-decoration: none solid rgb(51, 51, 51); text-size-adjust: 100%; white-space: nowrap; column-rule-color: rgb(51, 51, 51); user-select: none; caret-color: rgb(51, 51, 51); border: 0px none rgb(51, 51, 51); font: normal normal 400 normal 14px / 20px Arial, sans-serif; outline: rgb(51, 51, 51) none 0px; }/*#DIV_169:after*/ #DIV_169:before { border-collapse: collapse; box-sizing: border-box; color: rgb(51, 51, 51); cursor: default; text-align: left; text-decoration: none solid rgb(51, 51, 51); text-size-adjust: 100%; white-space: nowrap; column-rule-color: rgb(51, 51, 51); user-select: none; caret-color: rgb(51, 51, 51); border: 0px none rgb(51, 51, 51); font: normal normal 400 normal 14px / 20px Arial, sans-serif; outline: rgb(51, 51, 51) none 0px; }/*#DIV_169:before*/ #DIV_170 { border-collapse: collapse; bottom: 0px; box-sizing: border-box; color: rgb(51, 51, 51); cursor: default; display: inline-block; height: 34px; left: 0px; position: relative; right: 0px; text-align: left; text-decoration: none solid rgb(51, 51, 51); text-size-adjust: 100%; top: 0px; vertical-align: top; white-space: nowrap; width: 120px; column-rule-color: rgb(51, 51, 51); perspective-origin: 60px 17px; transform-origin: 60px 17px; user-select: none; caret-color: rgb(51, 51, 51); border: 0px none rgb(51, 51, 51); font: normal normal 400 normal 14px / 20px Arial, sans-serif; outline: rgb(51, 51, 51) none 0px; transition: none 0s ease 0s; }/*#DIV_170*/ #DIV_170:after { border-collapse: collapse; box-sizing: border-box; color: rgb(51, 51, 51); cursor: default; text-align: left; text-decoration: none solid rgb(51, 51, 51); text-size-adjust: 100%; white-space: nowrap; column-rule-color: rgb(51, 51, 51); user-select: none; caret-color: rgb(51, 51, 51); border: 0px none rgb(51, 51, 51); font: normal normal 400 normal 14px / 20px Arial, sans-serif; outline: rgb(51, 51, 51) none 0px; }/*#DIV_170:after*/ #DIV_170:before { border-collapse: collapse; box-sizing: border-box; color: rgb(51, 51, 51); cursor: default; text-align: left; text-decoration: none solid rgb(51, 51, 51); text-size-adjust: 100%; white-space: nowrap; column-rule-color: rgb(51, 51, 51); user-select: none; caret-color: rgb(51, 51, 51); border: 0px none rgb(51, 51, 51); font: normal normal 400 normal 14px / 20px Arial, sans-serif; outline: rgb(51, 51, 51) none 0px; }/*#DIV_170:before*/ #BUTTON_171 { border-collapse: collapse; bottom: 0px; color: rgb(255, 255, 255); cursor: pointer; display: block; height: 34px; left: 0px; position: relative; right: 0px; text-decoration: none solid rgb(255, 255, 255); text-size-adjust: 100%; top: 0px; white-space: nowrap; width: 120px; column-rule-color: rgb(255, 255, 255); perspective-origin: 60px 17px; transform-origin: 60px 17px; user-select: none; caret-color: rgb(255, 255, 255); background: rgba(102, 102, 102, 0.95) none repeat scroll 0% 0% / auto padding-box border-box; border: 0px none rgb(255, 255, 255); font: normal normal 400 normal 14px / 20px Arial, sans-serif; outline: rgb(255, 255, 255) none 0px; padding: 0px; transition: opacity 0.4s ease 0s; }/*#BUTTON_171*/ #BUTTON_171:after { border-collapse: collapse; box-sizing: border-box; color: rgb(255, 255, 255); cursor: pointer; text-decoration: none solid rgb(255, 255, 255); text-size-adjust: 100%; white-space: nowrap; column-rule-color: rgb(255, 255, 255); user-select: none; caret-color: rgb(255, 255, 255); border: 0px none rgb(255, 255, 255); font: normal normal 400 normal 14px / 20px Arial, sans-serif; outline: rgb(255, 255, 255) none 0px; }/*#BUTTON_171:after*/ #BUTTON_171:before { border-collapse: collapse; box-sizing: border-box; color: rgb(255, 255, 255); cursor: pointer; text-decoration: none solid rgb(255, 255, 255); text-size-adjust: 100%; white-space: nowrap; column-rule-color: rgb(255, 255, 255); user-select: none; caret-color: rgb(255, 255, 255); border: 0px none rgb(255, 255, 255); font: normal normal 400 normal 14px / 20px Arial, sans-serif; outline: rgb(255, 255, 255) none 0px; }/*#BUTTON_171:before*/ #DIV_172 { border-collapse: collapse; box-sizing: border-box; color: rgb(255, 255, 255); cursor: pointer; height: 34px; text-align: center; text-decoration: none solid rgb(255, 255, 255); text-size-adjust: 100%; white-space: nowrap; width: 120px; column-rule-color: rgb(255, 255, 255); perspective-origin: 60px 17px; transform-origin: 60px 17px; user-select: none; caret-color: rgb(255, 255, 255); border: 0px none rgb(255, 255, 255); font: normal normal 400 normal 14px / 20px Arial, sans-serif; outline: rgb(255, 255, 255) none 0px; transition: none 0s ease 0s; }/*#DIV_172*/ #DIV_172:after { border-collapse: collapse; box-sizing: border-box; color: rgb(255, 255, 255); cursor: pointer; text-align: center; text-decoration: none solid rgb(255, 255, 255); text-size-adjust: 100%; white-space: nowrap; column-rule-color: rgb(255, 255, 255); user-select: none; caret-color: rgb(255, 255, 255); border: 0px none rgb(255, 255, 255); font: normal normal 400 normal 14px / 20px Arial, sans-serif; outline: rgb(255, 255, 255) none 0px; }/*#DIV_172:after*/ #DIV_172:before { border-collapse: collapse; box-sizing: border-box; color: rgb(255, 255, 255); cursor: pointer; text-align: center; text-decoration: none solid rgb(255, 255, 255); text-size-adjust: 100%; white-space: nowrap; column-rule-color: rgb(255, 255, 255); user-select: none; caret-color: rgb(255, 255, 255); border: 0px none rgb(255, 255, 255); font: normal normal 400 normal 14px / 20px Arial, sans-serif; outline: rgb(255, 255, 255) none 0px; }/*#DIV_172:before*/ #A_173 { border-collapse: collapse; box-sizing: border-box; color: rgb(255, 255, 255); text-align: center; text-decoration: none solid rgb(255, 255, 255); text-size-adjust: 100%; white-space: nowrap; column-rule-color: rgb(255, 255, 255); perspective-origin: 0px 0px; transform-origin: 0px 0px; user-select: none; caret-color: rgb(255, 255, 255); border: 0px none rgb(255, 255, 255); font: normal normal 400 normal 14px / 20px Arial, sans-serif; outline: rgb(255, 255, 255) none 0px; transition: none 0s ease 0s; }/*#A_173*/ #A_173:after { border-collapse: collapse; box-sizing: border-box; color: rgb(255, 255, 255); text-align: center; text-decoration: none solid rgb(255, 255, 255); text-size-adjust: 100%; white-space: nowrap; column-rule-color: rgb(255, 255, 255); user-select: none; caret-color: rgb(255, 255, 255); border: 0px none rgb(255, 255, 255); font: normal normal 400 normal 14px / 20px Arial, sans-serif; outline: rgb(255, 255, 255) none 0px; }/*#A_173:after*/ #A_173:before { border-collapse: collapse; box-sizing: border-box; color: rgb(255, 255, 255); text-align: center; text-decoration: none solid rgb(255, 255, 255); text-size-adjust: 100%; white-space: nowrap; column-rule-color: rgb(255, 255, 255); user-select: none; caret-color: rgb(255, 255, 255); border: 0px none rgb(255, 255, 255); font: normal normal 400 normal 14px / 20px Arial, sans-serif; outline: rgb(255, 255, 255) none 0px; }/*#A_173:before*/ #svg_174 { border-collapse: collapse; box-sizing: border-box; color: rgb(255, 255, 255); cursor: pointer; height: 34px; text-align: center; text-decoration: none solid rgb(255, 255, 255); text-size-adjust: 100%; white-space: nowrap; width: 110px; column-rule-color: rgb(255, 255, 255); perspective-origin: 55px 17px; transform-origin: 55px 17px; user-select: none; caret-color: rgb(255, 255, 255); border: 0px none rgb(255, 255, 255); font: normal normal 400 normal 14px / 20px Arial, sans-serif; outline: rgb(255, 255, 255) none 0px; overflow: hidden; transition: none 0s ease 0s; }/*#svg_174*/ #svg_174:after { border-collapse: collapse; box-sizing: border-box; color: rgb(255, 255, 255); cursor: pointer; text-align: center; text-decoration: none solid rgb(255, 255, 255); text-size-adjust: 100%; white-space: nowrap; column-rule-color: rgb(255, 255, 255); user-select: none; caret-color: rgb(255, 255, 255); border: 0px none rgb(255, 255, 255); font: normal normal 400 normal 14px / 20px Arial, sans-serif; outline: rgb(255, 255, 255) none 0px; }/*#svg_174:after*/ #svg_174:before { border-collapse: collapse; box-sizing: border-box; color: rgb(255, 255, 255); cursor: pointer; text-align: center; text-decoration: none solid rgb(255, 255, 255); text-size-adjust: 100%; white-space: nowrap; column-rule-color: rgb(255, 255, 255); user-select: none; caret-color: rgb(255, 255, 255); border: 0px none rgb(255, 255, 255); font: normal normal 400 normal 14px / 20px Arial, sans-serif; outline: rgb(255, 255, 255) none 0px; }/*#svg_174:before*/ #g_175, #g_183 { border-collapse: collapse; color: rgb(255, 255, 255); cursor: pointer; text-align: center; text-decoration: none solid rgb(255, 255, 255); text-size-adjust: 100%; white-space: nowrap; column-rule-color: rgb(255, 255, 255); perspective-origin: 0px 0px; transform-origin: 0px 0px; user-select: none; fill: rgb(255, 255, 255); caret-color: rgb(255, 255, 255); border: 0px none rgb(255, 255, 255); font: normal normal 400 normal 14px / 20px Arial, sans-serif; outline: rgb(255, 255, 255) none 0px; }/*#g_175, #g_183*/ #g_175:after, #g_183:after { border-collapse: collapse; box-sizing: border-box; color: rgb(255, 255, 255); cursor: pointer; text-align: center; text-decoration: none solid rgb(255, 255, 255); text-size-adjust: 100%; white-space: nowrap; column-rule-color: rgb(255, 255, 255); user-select: none; fill: rgb(255, 255, 255); caret-color: rgb(255, 255, 255); border: 0px none rgb(255, 255, 255); font: normal normal 400 normal 14px / 20px Arial, sans-serif; outline: rgb(255, 255, 255) none 0px; }/*#g_175:after, #g_183:after*/ #g_175:before, #g_183:before { border-collapse: collapse; box-sizing: border-box; color: rgb(255, 255, 255); cursor: pointer; text-align: center; text-decoration: none solid rgb(255, 255, 255); text-size-adjust: 100%; white-space: nowrap; column-rule-color: rgb(255, 255, 255); user-select: none; fill: rgb(255, 255, 255); caret-color: rgb(255, 255, 255); border: 0px none rgb(255, 255, 255); font: normal normal 400 normal 14px / 20px Arial, sans-serif; outline: rgb(255, 255, 255) none 0px; }/*#g_175:before, #g_183:before*/ #path_176 { border-collapse: collapse; color: rgb(255, 255, 255); cursor: pointer; text-align: center; text-decoration: none solid rgb(255, 255, 255); text-size-adjust: 100%; white-space: nowrap; column-rule-color: rgb(255, 255, 255); perspective-origin: 0px 0px; transform-origin: 0px 0px; user-select: none; fill: rgb(255, 255, 255); d: path("M 48.2 10.9 H 49.9 L 45 23 H 44.6 L 40.7 13.2 L 36.7 23 H 36.3 L 31.4 10.9 H 33.1 L 36.4 19.2 L 39.7 10.9 H 41.3 L 44.7 19.2 L 48.2 10.9 Z"); caret-color: rgb(255, 255, 255); border: 0px none rgb(255, 255, 255); font: normal normal 400 normal 14px / 20px Arial, sans-serif; outline: rgb(255, 255, 255) none 0px; }/*#path_176*/ #path_176:after { border-collapse: collapse; box-sizing: border-box; color: rgb(255, 255, 255); cursor: pointer; text-align: center; text-decoration: none solid rgb(255, 255, 255); text-size-adjust: 100%; white-space: nowrap; column-rule-color: rgb(255, 255, 255); user-select: none; fill: rgb(255, 255, 255); caret-color: rgb(255, 255, 255); border: 0px none rgb(255, 255, 255); font: normal normal 400 normal 14px / 20px Arial, sans-serif; outline: rgb(255, 255, 255) none 0px; }/*#path_176:after*/ #path_176:before { border-collapse: collapse; box-sizing: border-box; color: rgb(255, 255, 255); cursor: pointer; text-align: center; text-decoration: none solid rgb(255, 255, 255); text-size-adjust: 100%; white-space: nowrap; column-rule-color: rgb(255, 255, 255); user-select: none; fill: rgb(255, 255, 255); caret-color: rgb(255, 255, 255); border: 0px none rgb(255, 255, 255); font: normal normal 400 normal 14px / 20px Arial, sans-serif; outline: rgb(255, 255, 255) none 0px; }/*#path_176:before*/ #path_177 { border-collapse: collapse; color: rgb(255, 255, 255); cursor: pointer; text-align: center; text-decoration: none solid rgb(255, 255, 255); text-size-adjust: 100%; white-space: nowrap; column-rule-color: rgb(255, 255, 255); perspective-origin: 0px 0px; transform-origin: 0px 0px; user-select: none; fill: rgb(255, 255, 255); d: path("M 52.2 10.9 H 53.9 V 23 H 52.2 V 10.9 Z"); caret-color: rgb(255, 255, 255); border: 0px none rgb(255, 255, 255); font: normal normal 400 normal 14px / 20px Arial, sans-serif; outline: rgb(255, 255, 255) none 0px; }/*#path_177*/ #path_177:after { border-collapse: collapse; box-sizing: border-box; color: rgb(255, 255, 255); cursor: pointer; text-align: center; text-decoration: none solid rgb(255, 255, 255); text-size-adjust: 100%; white-space: nowrap; column-rule-color: rgb(255, 255, 255); user-select: none; fill: rgb(255, 255, 255); caret-color: rgb(255, 255, 255); border: 0px none rgb(255, 255, 255); font: normal normal 400 normal 14px / 20px Arial, sans-serif; outline: rgb(255, 255, 255) none 0px; }/*#path_177:after*/ #path_177:before { border-collapse: collapse; box-sizing: border-box; color: rgb(255, 255, 255); cursor: pointer; text-align: center; text-decoration: none solid rgb(255, 255, 255); text-size-adjust: 100%; white-space: nowrap; column-rule-color: rgb(255, 255, 255); user-select: none; fill: rgb(255, 255, 255); caret-color: rgb(255, 255, 255); border: 0px none rgb(255, 255, 255); font: normal normal 400 normal 14px / 20px Arial, sans-serif; outline: rgb(255, 255, 255) none 0px; }/*#path_177:before*/ #path_178 { border-collapse: collapse; color: rgb(255, 255, 255); cursor: pointer; text-align: center; text-decoration: none solid rgb(255, 255, 255); text-size-adjust: 100%; white-space: nowrap; column-rule-color: rgb(255, 255, 255); perspective-origin: 0px 0px; transform-origin: 0px 0px; user-select: none; fill: rgb(255, 255, 255); d: path("M 60.4 17.9 L 59.1 17.1 C 58.3 16.6 57.7 16.1 57.3 15.6 S 56.8 14.6 56.8 13.9 C 56.8 13 57.1 12.2 57.8 11.6 C 58.5 11 59.3 10.7 60.4 10.7 C 61.4 10.7 62.3 11 63.2 11.5 V 13.5 C 62.3 12.7 61.4 12.2 60.4 12.2 C 59.8 12.2 59.4 12.3 59 12.6 S 58.5 13.2 58.5 13.6 C 58.5 14 58.6 14.3 58.9 14.6 C 59.2 14.9 59.6 15.2 60.2 15.6 L 61.5 16.4 C 63 17.3 63.7 18.4 63.7 19.8 C 63.7 20.8 63.4 21.6 62.7 22.2 C 62.1 22.8 61.2 23.1 60.2 23.1 C 59 23.1 57.9 22.7 56.9 22 V 19.8 C 57.8 21 58.9 21.6 60.1 21.6 C 60.6 21.6 61.1 21.4 61.5 21.1 C 61.9 20.8 62 20.4 62 20 C 62 19.3 61.5 18.6 60.4 17.9 Z"); caret-color: rgb(255, 255, 255); border: 0px none rgb(255, 255, 255); font: normal normal 400 normal 14px / 20px Arial, sans-serif; outline: rgb(255, 255, 255) none 0px; }/*#path_178*/ #path_178:after { border-collapse: collapse; box-sizing: border-box; color: rgb(255, 255, 255); cursor: pointer; text-align: center; text-decoration: none solid rgb(255, 255, 255); text-size-adjust: 100%; white-space: nowrap; column-rule-color: rgb(255, 255, 255); user-select: none; fill: rgb(255, 255, 255); caret-color: rgb(255, 255, 255); border: 0px none rgb(255, 255, 255); font: normal normal 400 normal 14px / 20px Arial, sans-serif; outline: rgb(255, 255, 255) none 0px; }/*#path_178:after*/ #path_178:before { border-collapse: collapse; box-sizing: border-box; color: rgb(255, 255, 255); cursor: pointer; text-align: center; text-decoration: none solid rgb(255, 255, 255); text-size-adjust: 100%; white-space: nowrap; column-rule-color: rgb(255, 255, 255); user-select: none; fill: rgb(255, 255, 255); caret-color: rgb(255, 255, 255); border: 0px none rgb(255, 255, 255); font: normal normal 400 normal 14px / 20px Arial, sans-serif; outline: rgb(255, 255, 255) none 0px; }/*#path_178:before*/ #path_179 { border-collapse: collapse; color: rgb(255, 255, 255); cursor: pointer; text-align: center; text-decoration: none solid rgb(255, 255, 255); text-size-adjust: 100%; white-space: nowrap; column-rule-color: rgb(255, 255, 255); perspective-origin: 0px 0px; transform-origin: 0px 0px; user-select: none; fill: rgb(255, 255, 255); d: path("M 65.4 10.9 H 75.5 V 12.4 H 71.3 V 23 H 69.6 V 12.4 H 65.5 V 10.9 Z"); caret-color: rgb(255, 255, 255); border: 0px none rgb(255, 255, 255); font: normal normal 400 normal 14px / 20px Arial, sans-serif; outline: rgb(255, 255, 255) none 0px; }/*#path_179*/ #path_179:after { border-collapse: collapse; box-sizing: border-box; color: rgb(255, 255, 255); cursor: pointer; text-align: center; text-decoration: none solid rgb(255, 255, 255); text-size-adjust: 100%; white-space: nowrap; column-rule-color: rgb(255, 255, 255); user-select: none; fill: rgb(255, 255, 255); caret-color: rgb(255, 255, 255); border: 0px none rgb(255, 255, 255); font: normal normal 400 normal 14px / 20px Arial, sans-serif; outline: rgb(255, 255, 255) none 0px; }/*#path_179:after*/ #path_179:before { border-collapse: collapse; box-sizing: border-box; color: rgb(255, 255, 255); cursor: pointer; text-align: center; text-decoration: none solid rgb(255, 255, 255); text-size-adjust: 100%; white-space: nowrap; column-rule-color: rgb(255, 255, 255); user-select: none; fill: rgb(255, 255, 255); caret-color: rgb(255, 255, 255); border: 0px none rgb(255, 255, 255); font: normal normal 400 normal 14px / 20px Arial, sans-serif; outline: rgb(255, 255, 255) none 0px; }/*#path_179:before*/ #path_180 { border-collapse: collapse; color: rgb(255, 255, 255); cursor: pointer; text-align: center; text-decoration: none solid rgb(255, 255, 255); text-size-adjust: 100%; white-space: nowrap; column-rule-color: rgb(255, 255, 255); perspective-origin: 0px 0px; transform-origin: 0px 0px; user-select: none; fill: rgb(255, 255, 255); d: path("M 78 10.9 H 79.7 V 23 H 78 V 10.9 Z"); caret-color: rgb(255, 255, 255); border: 0px none rgb(255, 255, 255); font: normal normal 400 normal 14px / 20px Arial, sans-serif; outline: rgb(255, 255, 255) none 0px; }/*#path_180*/ #path_180:after { border-collapse: collapse; box-sizing: border-box; color: rgb(255, 255, 255); cursor: pointer; text-align: center; text-decoration: none solid rgb(255, 255, 255); text-size-adjust: 100%; white-space: nowrap; column-rule-color: rgb(255, 255, 255); user-select: none; fill: rgb(255, 255, 255); caret-color: rgb(255, 255, 255); border: 0px none rgb(255, 255, 255); font: normal normal 400 normal 14px / 20px Arial, sans-serif; outline: rgb(255, 255, 255) none 0px; }/*#path_180:after*/ #path_180:before { border-collapse: collapse; box-sizing: border-box; color: rgb(255, 255, 255); cursor: pointer; text-align: center; text-decoration: none solid rgb(255, 255, 255); text-size-adjust: 100%; white-space: nowrap; column-rule-color: rgb(255, 255, 255); user-select: none; fill: rgb(255, 255, 255); caret-color: rgb(255, 255, 255); border: 0px none rgb(255, 255, 255); font: normal normal 400 normal 14px / 20px Arial, sans-serif; outline: rgb(255, 255, 255) none 0px; }/*#path_180:before*/ #path_181 { border-collapse: collapse; color: rgb(255, 255, 255); cursor: pointer; text-align: center; text-decoration: none solid rgb(255, 255, 255); text-size-adjust: 100%; white-space: nowrap; column-rule-color: rgb(255, 255, 255); perspective-origin: 0px 0px; transform-origin: 0px 0px; user-select: none; fill: rgb(255, 255, 255); d: path("M 87.1 10.8 H 88.3 L 93.8 23 H 92 L 90.4 19.4 H 85.3 L 83.7 23 H 82 L 87.1 10.8 Z M 89.7 17.9 L 87.8 13.5 L 86 17.9 H 89.7 Z"); caret-color: rgb(255, 255, 255); border: 0px none rgb(255, 255, 255); font: normal normal 400 normal 14px / 20px Arial, sans-serif; outline: rgb(255, 255, 255) none 0px; }/*#path_181*/ #path_181:after { border-collapse: collapse; box-sizing: border-box; color: rgb(255, 255, 255); cursor: pointer; text-align: center; text-decoration: none solid rgb(255, 255, 255); text-size-adjust: 100%; white-space: nowrap; column-rule-color: rgb(255, 255, 255); user-select: none; fill: rgb(255, 255, 255); caret-color: rgb(255, 255, 255); border: 0px none rgb(255, 255, 255); font: normal normal 400 normal 14px / 20px Arial, sans-serif; outline: rgb(255, 255, 255) none 0px; }/*#path_181:after*/ #path_181:before { border-collapse: collapse; box-sizing: border-box; color: rgb(255, 255, 255); cursor: pointer; text-align: center; text-decoration: none solid rgb(255, 255, 255); text-size-adjust: 100%; white-space: nowrap; column-rule-color: rgb(255, 255, 255); user-select: none; fill: rgb(255, 255, 255); caret-color: rgb(255, 255, 255); border: 0px none rgb(255, 255, 255); font: normal normal 400 normal 14px / 20px Arial, sans-serif; outline: rgb(255, 255, 255) none 0px; }/*#path_181:before*/ #path_182 { border-collapse: collapse; color: rgb(255, 255, 255); cursor: pointer; text-align: center; text-decoration: none solid rgb(255, 255, 255); text-size-adjust: 100%; white-space: nowrap; column-rule-color: rgb(255, 255, 255); perspective-origin: 0px 0px; transform-origin: 0px 0px; user-select: none; fill: rgb(255, 255, 255); d: path("M 28.9 15.6 C 28.9 15.6 28.5 16.3 26.8 17.4 C 26 17.9 24.5 18.4 22.4 18.6 C 21.3 18.7 19.3 18.6 18.4 18.6 C 17.5 18.6 17.1 18.8 16.3 19.7 C 13.4 22.9 13.4 22.9 13.4 22.9 S 14.4 22.9 15.2 22.9 C 16 22.9 20.7 23.2 22.8 22.6 C 29.6 20.7 28.9 15.6 28.9 15.6 Z"); caret-color: rgb(255, 255, 255); border: 0px none rgb(255, 255, 255); font: normal normal 400 normal 14px / 20px Arial, sans-serif; outline: rgb(255, 255, 255) none 0px; }/*#path_182*/ #path_182:after { border-collapse: collapse; box-sizing: border-box; color: rgb(255, 255, 255); cursor: pointer; text-align: center; text-decoration: none solid rgb(255, 255, 255); text-size-adjust: 100%; white-space: nowrap; column-rule-color: rgb(255, 255, 255); user-select: none; fill: rgb(255, 255, 255); caret-color: rgb(255, 255, 255); border: 0px none rgb(255, 255, 255); font: normal normal 400 normal 14px / 20px Arial, sans-serif; outline: rgb(255, 255, 255) none 0px; }/*#path_182:after*/ #path_182:before { border-collapse: collapse; box-sizing: border-box; color: rgb(255, 255, 255); cursor: pointer; text-align: center; text-decoration: none solid rgb(255, 255, 255); text-size-adjust: 100%; white-space: nowrap; column-rule-color: rgb(255, 255, 255); user-select: none; fill: rgb(255, 255, 255); caret-color: rgb(255, 255, 255); border: 0px none rgb(255, 255, 255); font: normal normal 400 normal 14px / 20px Arial, sans-serif; outline: rgb(255, 255, 255) none 0px; }/*#path_182:before*/ #path_184 { border-collapse: collapse; color: rgb(255, 255, 255); cursor: pointer; text-align: center; text-decoration: none solid rgb(255, 255, 255); text-size-adjust: 100%; white-space: nowrap; column-rule-color: rgb(255, 255, 255); perspective-origin: 0px 0px; transform-origin: 0px 0px; user-select: none; fill: rgb(255, 255, 255); d: path("M 28.8 12.6 C 29.1 10.6 28 10.1 28 10.1 S 28 11.7 25.1 12.1 C 22.5 12.4 13.6 12.2 13.6 12.2 S 13.6 12.2 16.5 15.5 C 17.3 16.4 17.7 16.5 18.6 16.6 C 19.5 16.7 21.4 16.6 22.7 16.5 C 24.1 16.4 26.1 15.9 27.5 14.9 C 28 14.2 28.6 13.5 28.8 12.6 Z"); caret-color: rgb(255, 255, 255); border: 0px none rgb(255, 255, 255); font: normal normal 400 normal 14px / 20px Arial, sans-serif; outline: rgb(255, 255, 255) none 0px; }/*#path_184*/ #path_184:after { border-collapse: collapse; box-sizing: border-box; color: rgb(255, 255, 255); cursor: pointer; text-align: center; text-decoration: none solid rgb(255, 255, 255); text-size-adjust: 100%; white-space: nowrap; column-rule-color: rgb(255, 255, 255); user-select: none; fill: rgb(255, 255, 255); caret-color: rgb(255, 255, 255); border: 0px none rgb(255, 255, 255); font: normal normal 400 normal 14px / 20px Arial, sans-serif; outline: rgb(255, 255, 255) none 0px; }/*#path_184:after*/ #path_184:before { border-collapse: collapse; box-sizing: border-box; color: rgb(255, 255, 255); cursor: pointer; text-align: center; text-decoration: none solid rgb(255, 255, 255); text-size-adjust: 100%; white-space: nowrap; column-rule-color: rgb(255, 255, 255); user-select: none; fill: rgb(255, 255, 255); caret-color: rgb(255, 255, 255); border: 0px none rgb(255, 255, 255); font: normal normal 400 normal 14px / 20px Arial, sans-serif; outline: rgb(255, 255, 255) none 0px; }/*#path_184:before*/ #DIV_185 { bottom: 0px; box-sizing: border-box; color: rgb(51, 51, 51); cursor: default; height: 392px; left: 0px; pointer-events: none; position: absolute; right: 0px; text-align: left; text-decoration: none solid rgb(51, 51, 51); text-size-adjust: 100%; top: 0px; width: 697px; column-rule-color: rgb(51, 51, 51); perspective-origin: 348.5px 196px; transform-origin: 348.5px 196px; user-select: none; caret-color: rgb(51, 51, 51); border: 0px none rgb(51, 51, 51); font: normal normal 400 normal 14px / 20px Arial, sans-serif; outline: rgb(51, 51, 51) none 0px; transition: none 0s ease 0s; }/*#DIV_185*/ #DIV_185:after { box-sizing: border-box; color: rgb(51, 51, 51); cursor: default; pointer-events: none; text-align: left; text-decoration: none solid rgb(51, 51, 51); text-size-adjust: 100%; column-rule-color: rgb(51, 51, 51); user-select: none; caret-color: rgb(51, 51, 51); border: 0px none rgb(51, 51, 51); font: normal normal 400 normal 14px / 20px Arial, sans-serif; outline: rgb(51, 51, 51) none 0px; }/*#DIV_185:after*/ #DIV_185:before { box-sizing: border-box; color: rgb(51, 51, 51); cursor: default; pointer-events: none; text-align: left; text-decoration: none solid rgb(51, 51, 51); text-size-adjust: 100%; column-rule-color: rgb(51, 51, 51); user-select: none; caret-color: rgb(51, 51, 51); border: 0px none rgb(51, 51, 51); font: normal normal 400 normal 14px / 20px Arial, sans-serif; outline: rgb(51, 51, 51) none 0px; }/*#DIV_185:before*/ #DIV_188 { box-sizing: border-box; color: rgb(51, 51, 51); cursor: default; display: none; height: 100%; left: 0px; pointer-events: none; position: absolute; text-align: left; text-decoration: none solid rgb(51, 51, 51); text-size-adjust: 100%; top: 0px; width: 100%; column-rule-color: rgb(51, 51, 51); user-select: none; caret-color: rgb(51, 51, 51); border: 2px solid rgb(255, 255, 255); font: normal normal 400 normal 14px / 20px Arial, sans-serif; outline: rgb(51, 51, 51) none 0px; }/*#DIV_188*/ #DIV_188:after { box-sizing: border-box; color: rgb(51, 51, 51); cursor: default; pointer-events: none; text-align: left; text-decoration: none solid rgb(51, 51, 51); text-size-adjust: 100%; column-rule-color: rgb(51, 51, 51); user-select: none; caret-color: rgb(51, 51, 51); border: 0px none rgb(51, 51, 51); font: normal normal 400 normal 14px / 20px Arial, sans-serif; outline: rgb(51, 51, 51) none 0px; }/*#DIV_188:after*/ #DIV_188:before { box-sizing: border-box; color: rgb(51, 51, 51); cursor: default; pointer-events: none; text-align: left; text-decoration: none solid rgb(51, 51, 51); text-size-adjust: 100%; column-rule-color: rgb(51, 51, 51); user-select: none; caret-color: rgb(51, 51, 51); border: 0px none rgb(51, 51, 51); font: normal normal 400 normal 14px / 20px Arial, sans-serif; outline: rgb(51, 51, 51) none 0px; }/*#DIV_188:before*/ #DIV_189 { color: rgb(51, 51, 51); display: none; height: 100%; left: 0px; position: absolute; text-align: left; text-decoration: none solid rgb(51, 51, 51); text-size-adjust: 100%; top: 0px; width: 100%; column-rule-color: rgb(51, 51, 51); caret-color: rgb(51, 51, 51); border: 0px none rgb(51, 51, 51); font: normal normal 400 normal 14px / 20px Arial, sans-serif; outline: rgb(51, 51, 51) none 0px; }/*#DIV_189*/ #DIV_189:after { box-sizing: border-box; color: rgb(51, 51, 51); text-align: left; text-decoration: none solid rgb(51, 51, 51); text-size-adjust: 100%; column-rule-color: rgb(51, 51, 51); caret-color: rgb(51, 51, 51); border: 0px none rgb(51, 51, 51); font: normal normal 400 normal 14px / 20px Arial, sans-serif; outline: rgb(51, 51, 51) none 0px; }/*#DIV_189:after*/ #DIV_189:before { box-sizing: border-box; color: rgb(51, 51, 51); text-align: left; text-decoration: none solid rgb(51, 51, 51); text-size-adjust: 100%; column-rule-color: rgb(51, 51, 51); caret-color: rgb(51, 51, 51); border: 0px none rgb(51, 51, 51); font: normal normal 400 normal 14px / 20px Arial, sans-serif; outline: rgb(51, 51, 51) none 0px; }/*#DIV_189:before*/ #DIV_190 { bottom: 392px; color: rgb(51, 51, 51); height: 0px; left: 0px; position: absolute; right: 0px; text-align: left; text-decoration: none solid rgb(51, 51, 51); text-size-adjust: 100%; top: 0px; width: 697px; column-rule-color: rgb(51, 51, 51); perspective-origin: 348.5px 0px; transform-origin: 348.5px 0px; caret-color: rgb(51, 51, 51); border: 0px none rgb(51, 51, 51); font: normal normal 400 normal 14px / 20px Arial, sans-serif; outline: rgb(51, 51, 51) none 0px; }/*#DIV_190*/ #DIV_190:after { box-sizing: border-box; color: rgb(51, 51, 51); text-align: left; text-decoration: none solid rgb(51, 51, 51); text-size-adjust: 100%; column-rule-color: rgb(51, 51, 51); caret-color: rgb(51, 51, 51); border: 0px none rgb(51, 51, 51); font: normal normal 400 normal 14px / 20px Arial, sans-serif; outline: rgb(51, 51, 51) none 0px; }/*#DIV_190:after*/ #DIV_190:before { box-sizing: border-box; color: rgb(51, 51, 51); text-align: left; text-decoration: none solid rgb(51, 51, 51); text-size-adjust: 100%; column-rule-color: rgb(51, 51, 51); caret-color: rgb(51, 51, 51); border: 0px none rgb(51, 51, 51); font: normal normal 400 normal 14px / 20px Arial, sans-serif; outline: rgb(51, 51, 51) none 0px; }/*#DIV_190:before*/ #DIV_191, #DIV_193 { bottom: 0px; color: rgb(51, 51, 51); height: 0px; left: 0px; position: absolute; right: 0px; text-align: left; text-decoration: none solid rgb(51, 51, 51); text-size-adjust: 100%; top: 0px; width: 697px; column-rule-color: rgb(51, 51, 51); perspective-origin: 348.5px 0px; transform-origin: 348.5px 0px; caret-color: rgb(51, 51, 51); border: 0px none rgb(51, 51, 51); font: normal normal 400 normal 0px / 0px Arial, sans-serif; outline: rgb(51, 51, 51) none 0px; }/*#DIV_191, #DIV_193*/ #DIV_191:after, #DIV_193:after { box-sizing: border-box; color: rgb(51, 51, 51); text-align: left; text-decoration: none solid rgb(51, 51, 51); text-size-adjust: 100%; column-rule-color: rgb(51, 51, 51); caret-color: rgb(51, 51, 51); border: 0px none rgb(51, 51, 51); font: normal normal 400 normal 0px / 0px Arial, sans-serif; outline: rgb(51, 51, 51) none 0px; }/*#DIV_191:after, #DIV_193:after*/ #DIV_191:before, #DIV_193:before { box-sizing: border-box; color: rgb(51, 51, 51); text-align: left; text-decoration: none solid rgb(51, 51, 51); text-size-adjust: 100%; column-rule-color: rgb(51, 51, 51); caret-color: rgb(51, 51, 51); border: 0px none rgb(51, 51, 51); font: normal normal 400 normal 0px / 0px Arial, sans-serif; outline: rgb(51, 51, 51) none 0px; }/*#DIV_191:before, #DIV_193:before*/ #DIV_192 { bottom: 0px; color: rgb(51, 51, 51); height: 0px; left: 0px; position: absolute; right: 0px; text-align: left; text-decoration: none solid rgb(51, 51, 51); text-size-adjust: 100%; top: 392px; width: 697px; column-rule-color: rgb(51, 51, 51); perspective-origin: 348.5px 0px; transform-origin: 348.5px 0px; caret-color: rgb(51, 51, 51); border: 0px none rgb(51, 51, 51); font: normal normal 400 normal 14px / 20px Arial, sans-serif; outline: rgb(51, 51, 51) none 0px; }/*#DIV_192*/ #DIV_192:after { box-sizing: border-box; color: rgb(51, 51, 51); text-align: left; text-decoration: none solid rgb(51, 51, 51); text-size-adjust: 100%; column-rule-color: rgb(51, 51, 51); caret-color: rgb(51, 51, 51); border: 0px none rgb(51, 51, 51); font: normal normal 400 normal 14px / 20px Arial, sans-serif; outline: rgb(51, 51, 51) none 0px; }/*#DIV_192:after*/ #DIV_192:before { box-sizing: border-box; color: rgb(51, 51, 51); text-align: left; text-decoration: none solid rgb(51, 51, 51); text-size-adjust: 100%; column-rule-color: rgb(51, 51, 51); caret-color: rgb(51, 51, 51); border: 0px none rgb(51, 51, 51); font: normal normal 400 normal 14px / 20px Arial, sans-serif; outline: rgb(51, 51, 51) none 0px; }/*#DIV_192:before*/ #DIV_194 { bottom: 0px; color: rgb(51, 51, 51); height: 392px; left: 0px; position: absolute; right: 697px; text-align: left; text-decoration: none solid rgb(51, 51, 51); text-size-adjust: 100%; top: 0px; width: 0px; column-rule-color: rgb(51, 51, 51); perspective-origin: 0px 196px; transform-origin: 0px 196px; caret-color: rgb(51, 51, 51); border: 0px none rgb(51, 51, 51); font: normal normal 400 normal 14px / 20px Arial, sans-serif; outline: rgb(51, 51, 51) none 0px; }/*#DIV_194*/ #DIV_194:after { box-sizing: border-box; color: rgb(51, 51, 51); text-align: left; text-decoration: none solid rgb(51, 51, 51); text-size-adjust: 100%; column-rule-color: rgb(51, 51, 51); caret-color: rgb(51, 51, 51); border: 0px none rgb(51, 51, 51); font: normal normal 400 normal 14px / 20px Arial, sans-serif; outline: rgb(51, 51, 51) none 0px; }/*#DIV_194:after*/ #DIV_194:before { box-sizing: border-box; color: rgb(51, 51, 51); text-align: left; text-decoration: none solid rgb(51, 51, 51); text-size-adjust: 100%; column-rule-color: rgb(51, 51, 51); caret-color: rgb(51, 51, 51); border: 0px none rgb(51, 51, 51); font: normal normal 400 normal 14px / 20px Arial, sans-serif; outline: rgb(51, 51, 51) none 0px; }/*#DIV_194:before*/ #DIV_195, #DIV_197 { bottom: 392px; color: rgb(51, 51, 51); height: 0px; left: 0px; position: absolute; right: 0px; text-align: left; text-decoration: none solid rgb(51, 51, 51); text-size-adjust: 100%; top: 0px; width: 0px; column-rule-color: rgb(51, 51, 51); perspective-origin: 0px 0px; transform-origin: 0px 0px; caret-color: rgb(51, 51, 51); border: 0px none rgb(51, 51, 51); font: normal normal 400 normal 0px / 0px Arial, sans-serif; outline: rgb(51, 51, 51) none 0px; }/*#DIV_195, #DIV_197*/ #DIV_195:after, #DIV_197:after { box-sizing: border-box; color: rgb(51, 51, 51); text-align: left; text-decoration: none solid rgb(51, 51, 51); text-size-adjust: 100%; column-rule-color: rgb(51, 51, 51); caret-color: rgb(51, 51, 51); border: 0px none rgb(51, 51, 51); font: normal normal 400 normal 0px / 0px Arial, sans-serif; outline: rgb(51, 51, 51) none 0px; }/*#DIV_195:after, #DIV_197:after*/ #DIV_195:before, #DIV_197:before { box-sizing: border-box; color: rgb(51, 51, 51); text-align: left; text-decoration: none solid rgb(51, 51, 51); text-size-adjust: 100%; column-rule-color: rgb(51, 51, 51); caret-color: rgb(51, 51, 51); border: 0px none rgb(51, 51, 51); font: normal normal 400 normal 0px / 0px Arial, sans-serif; outline: rgb(51, 51, 51) none 0px; }/*#DIV_195:before, #DIV_197:before*/ #DIV_196 { bottom: 0px; color: rgb(51, 51, 51); height: 392px; left: 697px; position: absolute; right: 0px; text-align: left; text-decoration: none solid rgb(51, 51, 51); text-size-adjust: 100%; top: 0px; width: 0px; column-rule-color: rgb(51, 51, 51); perspective-origin: 0px 196px; transform-origin: 0px 196px; caret-color: rgb(51, 51, 51); border: 0px none rgb(51, 51, 51); font: normal normal 400 normal 14px / 20px Arial, sans-serif; outline: rgb(51, 51, 51) none 0px; }/*#DIV_196*/ #DIV_196:after { box-sizing: border-box; color: rgb(51, 51, 51); text-align: left; text-decoration: none solid rgb(51, 51, 51); text-size-adjust: 100%; column-rule-color: rgb(51, 51, 51); caret-color: rgb(51, 51, 51); border: 0px none rgb(51, 51, 51); font: normal normal 400 normal 14px / 20px Arial, sans-serif; outline: rgb(51, 51, 51) none 0px; }/*#DIV_196:after*/ #DIV_196:before { box-sizing: border-box; color: rgb(51, 51, 51); text-align: left; text-decoration: none solid rgb(51, 51, 51); text-size-adjust: 100%; column-rule-color: rgb(51, 51, 51); caret-color: rgb(51, 51, 51); border: 0px none rgb(51, 51, 51); font: normal normal 400 normal 14px / 20px Arial, sans-serif; outline: rgb(51, 51, 51) none 0px; }/*#DIV_196:before*/ #DIV_201 { box-sizing: border-box; color: rgb(51, 51, 51); height: 110px; text-decoration: none solid rgb(51, 51, 51); text-size-adjust: 100%; width: 727.5px; column-rule-color: rgb(51, 51, 51); perspective-origin: 363.75px 55px; transform-origin: 363.75px 55px; caret-color: rgb(51, 51, 51); border: 0px none rgb(51, 51, 51); font: normal normal 400 normal 14px / 20px "Helvetica Neue", Helvetica, Arial, sans-serif; margin: 0px -15px; outline: rgb(51, 51, 51) none 0px; }/*#DIV_201*/ #DIV_201:after { box-sizing: border-box; clear: both; color: rgb(51, 51, 51); content: '"' '"'; display: table; height: 0px; text-decoration: none solid rgb(51, 51, 51); text-size-adjust: 100%; width: 0px; column-rule-color: rgb(51, 51, 51); perspective-origin: 0px 0px; transform-origin: 0px 0px; caret-color: rgb(51, 51, 51); border: 0px none rgb(51, 51, 51); font: normal normal 400 normal 14px / 20px "Helvetica Neue", Helvetica, Arial, sans-serif; outline: rgb(51, 51, 51) none 0px; }/*#DIV_201:after*/ #DIV_201:before { box-sizing: border-box; color: rgb(51, 51, 51); content: '"' '"'; display: table; height: 0px; text-decoration: none solid rgb(51, 51, 51); text-size-adjust: 100%; width: 0px; column-rule-color: rgb(51, 51, 51); perspective-origin: 0px 0px; transform-origin: 0px 0px; caret-color: rgb(51, 51, 51); border: 0px none rgb(51, 51, 51); font: normal normal 400 normal 14px / 20px "Helvetica Neue", Helvetica, Arial, sans-serif; outline: rgb(51, 51, 51) none 0px; }/*#DIV_201:before*/ #DIV_202, #DIV_210, #DIV_214 { bottom: 0px; box-sizing: border-box; color: rgb(51, 51, 51); float: left; height: 90px; left: 0px; min-height: 1px; position: relative; right: 0px; text-align: center; text-decoration: none solid rgb(51, 51, 51); text-size-adjust: 100%; top: 0px; width: 181.875px; column-rule-color: rgb(51, 51, 51); perspective-origin: 90.9375px 45px; transform-origin: 90.9375px 45px; caret-color: rgb(51, 51, 51); border: 0px none rgb(51, 51, 51); font: normal normal 400 normal 14px / 20px "Helvetica Neue", Helvetica, Arial, sans-serif; outline: rgb(51, 51, 51) none 0px; padding: 0px 15px; }/*#DIV_202, #DIV_210, #DIV_214*/ #DIV_202:after, #DIV_210:after, #DIV_214:after { box-sizing: border-box; color: rgb(51, 51, 51); text-align: center; text-decoration: none solid rgb(51, 51, 51); text-size-adjust: 100%; column-rule-color: rgb(51, 51, 51); caret-color: rgb(51, 51, 51); border: 0px none rgb(51, 51, 51); font: normal normal 400 normal 14px / 20px "Helvetica Neue", Helvetica, Arial, sans-serif; outline: rgb(51, 51, 51) none 0px; }/*#DIV_202:after, #DIV_210:after, #DIV_214:after*/ #DIV_202:before, #DIV_210:before, #DIV_214:before { box-sizing: border-box; color: rgb(51, 51, 51); text-align: center; text-decoration: none solid rgb(51, 51, 51); text-size-adjust: 100%; column-rule-color: rgb(51, 51, 51); caret-color: rgb(51, 51, 51); border: 0px none rgb(51, 51, 51); font: normal normal 400 normal 14px / 20px "Helvetica Neue", Helvetica, Arial, sans-serif; outline: rgb(51, 51, 51) none 0px; }/*#DIV_202:before, #DIV_210:before, #DIV_214:before*/ #svg_203 { box-sizing: border-box; color: rgb(51, 51, 51); height: 55px; text-align: center; text-decoration: none solid rgb(51, 51, 51); text-size-adjust: 100%; width: 48.125px; column-rule-color: rgb(51, 51, 51); perspective-origin: 24.0625px 27.5px; transform-origin: 24.0625px 27.5px; caret-color: rgb(51, 51, 51); border: 0px none rgb(51, 51, 51); font: normal normal 400 normal 14px / 20px "Helvetica Neue", Helvetica, Arial, sans-serif; outline: rgb(51, 51, 51) none 0px; overflow: hidden; }/*#svg_203*/ #svg_203:after { box-sizing: border-box; color: rgb(51, 51, 51); text-align: center; text-decoration: none solid rgb(51, 51, 51); text-size-adjust: 100%; column-rule-color: rgb(51, 51, 51); caret-color: rgb(51, 51, 51); border: 0px none rgb(51, 51, 51); font: normal normal 400 normal 14px / 20px "Helvetica Neue", Helvetica, Arial, sans-serif; outline: rgb(51, 51, 51) none 0px; }/*#svg_203:after*/ #svg_203:before { box-sizing: border-box; color: rgb(51, 51, 51); text-align: center; text-decoration: none solid rgb(51, 51, 51); text-size-adjust: 100%; column-rule-color: rgb(51, 51, 51); caret-color: rgb(51, 51, 51); border: 0px none rgb(51, 51, 51); font: normal normal 400 normal 14px / 20px "Helvetica Neue", Helvetica, Arial, sans-serif; outline: rgb(51, 51, 51) none 0px; }/*#svg_203:before*/ #path_204 { box-sizing: border-box; color: rgb(51, 51, 51); text-align: center; text-decoration: none solid rgb(51, 51, 51); text-size-adjust: 100%; column-rule-color: rgb(51, 51, 51); perspective-origin: 0px 0px; transform-origin: 0px 0px; d: path("M 148 288 H 108 C 101.4 288 96 282.6 96 276 V 236 C 96 229.4 101.4 224 108 224 H 148 C 154.6 224 160 229.4 160 236 V 276 C 160 282.6 154.6 288 148 288 Z M 256 276 V 236 C 256 229.4 250.6 224 244 224 H 204 C 197.4 224 192 229.4 192 236 V 276 C 192 282.6 197.4 288 204 288 H 244 C 250.6 288 256 282.6 256 276 Z M 352 276 V 236 C 352 229.4 346.6 224 340 224 H 300 C 293.4 224 288 229.4 288 236 V 276 C 288 282.6 293.4 288 300 288 H 340 C 346.6 288 352 282.6 352 276 Z M 256 372 V 332 C 256 325.4 250.6 320 244 320 H 204 C 197.4 320 192 325.4 192 332 V 372 C 192 378.6 197.4 384 204 384 H 244 C 250.6 384 256 378.6 256 372 Z M 160 372 V 332 C 160 325.4 154.6 320 148 320 H 108 C 101.4 320 96 325.4 96 332 V 372 C 96 378.6 101.4 384 108 384 H 148 C 154.6 384 160 378.6 160 372 Z M 352 372 V 332 C 352 325.4 346.6 320 340 320 H 300 C 293.4 320 288 325.4 288 332 V 372 C 288 378.6 293.4 384 300 384 H 340 C 346.6 384 352 378.6 352 372 Z M 448 112 V 464 C 448 490.5 426.5 512 400 512 H 48 C 21.5 512 0 490.5 0 464 V 112 C 0 85.5 21.5 64 48 64 H 96 V 12 C 96 5.4 101.4 0 108 0 H 148 C 154.6 0 160 5.4 160 12 V 64 H 288 V 12 C 288 5.4 293.4 0 300 0 H 340 C 346.6 0 352 5.4 352 12 V 64 H 400 C 426.5 64 448 85.5 448 112 Z M 400 458 V 160 H 48 V 458 C 48 461.3 50.7 464 54 464 H 394 C 397.3 464 400 461.3 400 458 Z"); caret-color: rgb(51, 51, 51); border: 0px none rgb(51, 51, 51); font: normal normal 400 normal 14px / 20px "Helvetica Neue", Helvetica, Arial, sans-serif; outline: rgb(51, 51, 51) none 0px; }/*#path_204*/ #path_204:after { box-sizing: border-box; color: rgb(51, 51, 51); text-align: center; text-decoration: none solid rgb(51, 51, 51); text-size-adjust: 100%; column-rule-color: rgb(51, 51, 51); caret-color: rgb(51, 51, 51); border: 0px none rgb(51, 51, 51); font: normal normal 400 normal 14px / 20px "Helvetica Neue", Helvetica, Arial, sans-serif; outline: rgb(51, 51, 51) none 0px; }/*#path_204:after*/ #path_204:before { box-sizing: border-box; color: rgb(51, 51, 51); text-align: center; text-decoration: none solid rgb(51, 51, 51); text-size-adjust: 100%; column-rule-color: rgb(51, 51, 51); caret-color: rgb(51, 51, 51); border: 0px none rgb(51, 51, 51); font: normal normal 400 normal 14px / 20px "Helvetica Neue", Helvetica, Arial, sans-serif; outline: rgb(51, 51, 51) none 0px; }/*#path_204:before*/ #P_205, #P_213, #P_217 { box-sizing: border-box; color: rgb(51, 51, 51); height: 20px; text-align: center; text-decoration: none solid rgb(51, 51, 51); text-size-adjust: 100%; width: 151.875px; column-rule-color: rgb(51, 51, 51); perspective-origin: 75.9375px 10px; transform-origin: 75.9375px 10px; caret-color: rgb(51, 51, 51); border: 0px none rgb(51, 51, 51); font: normal normal 400 normal 14px / 20px "Helvetica Neue", Helvetica, Arial, sans-serif; margin: 0px 0px 10px; outline: rgb(51, 51, 51) none 0px; }/*#P_205, #P_213, #P_217*/ #P_205:after, #P_213:after, #P_217:after { box-sizing: border-box; color: rgb(51, 51, 51); text-align: center; text-decoration: none solid rgb(51, 51, 51); text-size-adjust: 100%; column-rule-color: rgb(51, 51, 51); caret-color: rgb(51, 51, 51); border: 0px none rgb(51, 51, 51); font: normal normal 400 normal 14px / 20px "Helvetica Neue", Helvetica, Arial, sans-serif; outline: rgb(51, 51, 51) none 0px; }/*#P_205:after, #P_213:after, #P_217:after*/ #P_205:before, #P_213:before, #P_217:before { box-sizing: border-box; color: rgb(51, 51, 51); text-align: center; text-decoration: none solid rgb(51, 51, 51); text-size-adjust: 100%; column-rule-color: rgb(51, 51, 51); caret-color: rgb(51, 51, 51); border: 0px none rgb(51, 51, 51); font: normal normal 400 normal 14px / 20px "Helvetica Neue", Helvetica, Arial, sans-serif; outline: rgb(51, 51, 51) none 0px; }/*#P_205:before, #P_213:before, #P_217:before*/ #DIV_206 { bottom: 0px; box-sizing: border-box; color: rgb(51, 51, 51); float: left; height: 110px; left: 0px; min-height: 1px; position: relative; right: 0px; text-align: center; text-decoration: none solid rgb(51, 51, 51); text-size-adjust: 100%; top: 0px; width: 181.875px; column-rule-color: rgb(51, 51, 51); perspective-origin: 90.9375px 55px; transform-origin: 90.9375px 55px; caret-color: rgb(51, 51, 51); border: 0px none rgb(51, 51, 51); font: normal normal 400 normal 14px / 20px "Helvetica Neue", Helvetica, Arial, sans-serif; outline: rgb(51, 51, 51) none 0px; padding: 0px 15px; }/*#DIV_206*/ #DIV_206:after { box-sizing: border-box; color: rgb(51, 51, 51); text-align: center; text-decoration: none solid rgb(51, 51, 51); text-size-adjust: 100%; column-rule-color: rgb(51, 51, 51); caret-color: rgb(51, 51, 51); border: 0px none rgb(51, 51, 51); font: normal normal 400 normal 14px / 20px "Helvetica Neue", Helvetica, Arial, sans-serif; outline: rgb(51, 51, 51) none 0px; }/*#DIV_206:after*/ #DIV_206:before { box-sizing: border-box; color: rgb(51, 51, 51); text-align: center; text-decoration: none solid rgb(51, 51, 51); text-size-adjust: 100%; column-rule-color: rgb(51, 51, 51); caret-color: rgb(51, 51, 51); border: 0px none rgb(51, 51, 51); font: normal normal 400 normal 14px / 20px "Helvetica Neue", Helvetica, Arial, sans-serif; outline: rgb(51, 51, 51) none 0px; }/*#DIV_206:before*/ #svg_207 { box-sizing: border-box; color: rgb(51, 51, 51); height: 55px; text-align: center; text-decoration: none solid rgb(51, 51, 51); text-size-adjust: 100%; width: 68.75px; column-rule-color: rgb(51, 51, 51); perspective-origin: 34.375px 27.5px; transform-origin: 34.375px 27.5px; caret-color: rgb(51, 51, 51); border: 0px none rgb(51, 51, 51); font: normal normal 400 normal 14px / 20px "Helvetica Neue", Helvetica, Arial, sans-serif; outline: rgb(51, 51, 51) none 0px; overflow: hidden; }/*#svg_207*/ #svg_207:after { box-sizing: border-box; color: rgb(51, 51, 51); text-align: center; text-decoration: none solid rgb(51, 51, 51); text-size-adjust: 100%; column-rule-color: rgb(51, 51, 51); caret-color: rgb(51, 51, 51); border: 0px none rgb(51, 51, 51); font: normal normal 400 normal 14px / 20px "Helvetica Neue", Helvetica, Arial, sans-serif; outline: rgb(51, 51, 51) none 0px; }/*#svg_207:after*/ #svg_207:before { box-sizing: border-box; color: rgb(51, 51, 51); text-align: center; text-decoration: none solid rgb(51, 51, 51); text-size-adjust: 100%; column-rule-color: rgb(51, 51, 51); caret-color: rgb(51, 51, 51); border: 0px none rgb(51, 51, 51); font: normal normal 400 normal 14px / 20px "Helvetica Neue", Helvetica, Arial, sans-serif; outline: rgb(51, 51, 51) none 0px; }/*#svg_207:before*/ #path_208 { box-sizing: border-box; color: rgb(51, 51, 51); text-align: center; text-decoration: none solid rgb(51, 51, 51); text-size-adjust: 100%; column-rule-color: rgb(51, 51, 51); perspective-origin: 0px 0px; transform-origin: 0px 0px; d: path("M 96 224 C 131.3 224 160 195.3 160 160 S 131.3 96 96 96 S 32 124.7 32 160 S 60.7 224 96 224 Z M 544 224 C 579.3 224 608 195.3 608 160 S 579.3 96 544 96 S 480 124.7 480 160 S 508.7 224 544 224 Z M 576 256 H 512 C 494.4 256 478.5 263.1 466.9 274.6 C 507.2 296.7 535.8 336.6 542 384 H 608 C 625.7 384 640 369.7 640 352 V 320 C 640 284.7 611.3 256 576 256 Z M 320 256 C 381.9 256 432 205.9 432 144 S 381.9 32 320 32 S 208 82.1 208 144 S 258.1 256 320 256 Z M 396.8 288 H 388.5 C 367.7 298 344.6 304 320 304 S 272.4 298 251.5 288 H 243.2 C 179.6 288 128 339.6 128 403.2 V 432 C 128 458.5 149.5 480 176 480 H 464 C 490.5 480 512 458.5 512 432 V 403.2 C 512 339.6 460.4 288 396.8 288 Z M 173.1 274.6 C 161.5 263.1 145.6 256 128 256 H 64 C 28.7 256 0 284.7 0 320 V 352 C 0 369.7 14.3 384 32 384 H 97.9 C 104.2 336.6 132.8 296.7 173.1 274.6 Z"); caret-color: rgb(51, 51, 51); border: 0px none rgb(51, 51, 51); font: normal normal 400 normal 14px / 20px "Helvetica Neue", Helvetica, Arial, sans-serif; outline: rgb(51, 51, 51) none 0px; }/*#path_208*/ #path_208:after { box-sizing: border-box; color: rgb(51, 51, 51); text-align: center; text-decoration: none solid rgb(51, 51, 51); text-size-adjust: 100%; column-rule-color: rgb(51, 51, 51); caret-color: rgb(51, 51, 51); border: 0px none rgb(51, 51, 51); font: normal normal 400 normal 14px / 20px "Helvetica Neue", Helvetica, Arial, sans-serif; outline: rgb(51, 51, 51) none 0px; }/*#path_208:after*/ #path_208:before { box-sizing: border-box; color: rgb(51, 51, 51); text-align: center; text-decoration: none solid rgb(51, 51, 51); text-size-adjust: 100%; column-rule-color: rgb(51, 51, 51); caret-color: rgb(51, 51, 51); border: 0px none rgb(51, 51, 51); font: normal normal 400 normal 14px / 20px "Helvetica Neue", Helvetica, Arial, sans-serif; outline: rgb(51, 51, 51) none 0px; }/*#path_208:before*/ #P_209 { box-sizing: border-box; color: rgb(51, 51, 51); height: 40px; text-align: center; text-decoration: none solid rgb(51, 51, 51); text-size-adjust: 100%; width: 151.875px; column-rule-color: rgb(51, 51, 51); perspective-origin: 75.9375px 20px; transform-origin: 75.9375px 20px; caret-color: rgb(51, 51, 51); border: 0px none rgb(51, 51, 51); font: normal normal 400 normal 14px / 20px "Helvetica Neue", Helvetica, Arial, sans-serif; margin: 0px 0px 10px; outline: rgb(51, 51, 51) none 0px; }/*#P_209*/ #P_209:after { box-sizing: border-box; color: rgb(51, 51, 51); text-align: center; text-decoration: none solid rgb(51, 51, 51); text-size-adjust: 100%; column-rule-color: rgb(51, 51, 51); caret-color: rgb(51, 51, 51); border: 0px none rgb(51, 51, 51); font: normal normal 400 normal 14px / 20px "Helvetica Neue", Helvetica, Arial, sans-serif; outline: rgb(51, 51, 51) none 0px; }/*#P_209:after*/ #P_209:before { box-sizing: border-box; color: rgb(51, 51, 51); text-align: center; text-decoration: none solid rgb(51, 51, 51); text-size-adjust: 100%; column-rule-color: rgb(51, 51, 51); caret-color: rgb(51, 51, 51); border: 0px none rgb(51, 51, 51); font: normal normal 400 normal 14px / 20px "Helvetica Neue", Helvetica, Arial, sans-serif; outline: rgb(51, 51, 51) none 0px; }/*#P_209:before*/ #svg_211 { box-sizing: border-box; color: rgb(51, 51, 51); height: 55px; text-align: center; text-decoration: none solid rgb(51, 51, 51); text-size-adjust: 100%; width: 41.25px; column-rule-color: rgb(51, 51, 51); perspective-origin: 20.625px 27.5px; transform-origin: 20.625px 27.5px; caret-color: rgb(51, 51, 51); border: 0px none rgb(51, 51, 51); font: normal normal 400 normal 14px / 20px "Helvetica Neue", Helvetica, Arial, sans-serif; outline: rgb(51, 51, 51) none 0px; overflow: hidden; }/*#svg_211*/ #svg_211:after { box-sizing: border-box; color: rgb(51, 51, 51); text-align: center; text-decoration: none solid rgb(51, 51, 51); text-size-adjust: 100%; column-rule-color: rgb(51, 51, 51); caret-color: rgb(51, 51, 51); border: 0px none rgb(51, 51, 51); font: normal normal 400 normal 14px / 20px "Helvetica Neue", Helvetica, Arial, sans-serif; outline: rgb(51, 51, 51) none 0px; }/*#svg_211:after*/ #svg_211:before { box-sizing: border-box; color: rgb(51, 51, 51); text-align: center; text-decoration: none solid rgb(51, 51, 51); text-size-adjust: 100%; column-rule-color: rgb(51, 51, 51); caret-color: rgb(51, 51, 51); border: 0px none rgb(51, 51, 51); font: normal normal 400 normal 14px / 20px "Helvetica Neue", Helvetica, Arial, sans-serif; outline: rgb(51, 51, 51) none 0px; }/*#svg_211:before*/ #path_212 { box-sizing: border-box; color: rgb(51, 51, 51); text-align: center; text-decoration: none solid rgb(51, 51, 51); text-size-adjust: 100%; column-rule-color: rgb(51, 51, 51); perspective-origin: 0px 0px; transform-origin: 0px 0px; d: path("M 288 248 V 276 C 288 282.6 282.6 288 276 288 H 108 C 101.4 288 96 282.6 96 276 V 248 C 96 241.4 101.4 236 108 236 H 276 C 282.6 236 288 241.4 288 248 Z M 276 320 H 108 C 101.4 320 96 325.4 96 332 V 360 C 96 366.6 101.4 372 108 372 H 276 C 282.6 372 288 366.6 288 360 V 332 C 288 325.4 282.6 320 276 320 Z M 384 131.9 V 464 C 384 490.5 362.5 512 336 512 H 48 C 21.5 512 0 490.5 0 464 V 48 C 0 21.5 21.5 0 48 0 H 252.1 C 264.8 0 277 5.1 286 14.1 L 369.9 98 C 378.9 106.9 384 119.2 384 131.9 Z M 256 51.9 V 128 H 332.1 L 256 51.9 Z M 336 464 V 176 H 232 C 218.7 176 208 165.3 208 152 V 48 H 48 V 464 H 336 Z"); caret-color: rgb(51, 51, 51); border: 0px none rgb(51, 51, 51); font: normal normal 400 normal 14px / 20px "Helvetica Neue", Helvetica, Arial, sans-serif; outline: rgb(51, 51, 51) none 0px; }/*#path_212*/ #path_212:after { box-sizing: border-box; color: rgb(51, 51, 51); text-align: center; text-decoration: none solid rgb(51, 51, 51); text-size-adjust: 100%; column-rule-color: rgb(51, 51, 51); caret-color: rgb(51, 51, 51); border: 0px none rgb(51, 51, 51); font: normal normal 400 normal 14px / 20px "Helvetica Neue", Helvetica, Arial, sans-serif; outline: rgb(51, 51, 51) none 0px; }/*#path_212:after*/ #path_212:before { box-sizing: border-box; color: rgb(51, 51, 51); text-align: center; text-decoration: none solid rgb(51, 51, 51); text-size-adjust: 100%; column-rule-color: rgb(51, 51, 51); caret-color: rgb(51, 51, 51); border: 0px none rgb(51, 51, 51); font: normal normal 400 normal 14px / 20px "Helvetica Neue", Helvetica, Arial, sans-serif; outline: rgb(51, 51, 51) none 0px; }/*#path_212:before*/ #svg_215 { box-sizing: border-box; color: rgb(51, 51, 51); height: 55px; text-align: center; text-decoration: none solid rgb(51, 51, 51); text-size-adjust: 100%; width: 55px; column-rule-color: rgb(51, 51, 51); perspective-origin: 27.5px 27.5px; transform-origin: 27.5px 27.5px; caret-color: rgb(51, 51, 51); border: 0px none rgb(51, 51, 51); font: normal normal 400 normal 14px / 20px "Helvetica Neue", Helvetica, Arial, sans-serif; outline: rgb(51, 51, 51) none 0px; overflow: hidden; }/*#svg_215*/ #svg_215:after { box-sizing: border-box; color: rgb(51, 51, 51); text-align: center; text-decoration: none solid rgb(51, 51, 51); text-size-adjust: 100%; column-rule-color: rgb(51, 51, 51); caret-color: rgb(51, 51, 51); border: 0px none rgb(51, 51, 51); font: normal normal 400 normal 14px / 20px "Helvetica Neue", Helvetica, Arial, sans-serif; outline: rgb(51, 51, 51) none 0px; }/*#svg_215:after*/ #svg_215:before { box-sizing: border-box; color: rgb(51, 51, 51); text-align: center; text-decoration: none solid rgb(51, 51, 51); text-size-adjust: 100%; column-rule-color: rgb(51, 51, 51); caret-color: rgb(51, 51, 51); border: 0px none rgb(51, 51, 51); font: normal normal 400 normal 14px / 20px "Helvetica Neue", Helvetica, Arial, sans-serif; outline: rgb(51, 51, 51) none 0px; }/*#svg_215:before*/ #path_216 { box-sizing: border-box; color: rgb(51, 51, 51); text-align: center; text-decoration: none solid rgb(51, 51, 51); text-size-adjust: 100%; column-rule-color: rgb(51, 51, 51); perspective-origin: 0px 0px; transform-origin: 0px 0px; d: path("M 500 400 C 506.6 400 512 405.4 512 412 V 436 C 512 442.6 506.6 448 500 448 H 12 C 5.4 448 0 442.6 0 436 V 76 C 0 69.4 5.4 64 12 64 H 36 C 42.6 64 48 69.4 48 76 V 400 H 500 Z M 468 96 H 332 C 321.3 96 316 108.9 323.5 116.5 L 375.5 168.5 L 288 256 L 224 192 L 79 334.1 L 113 368 L 224 257.9 L 288 320 L 408.8 201.8 L 459.5 252.5 C 467.1 260.1 480 254.7 480 244 V 108 C 480 101.4 474.6 96 468 96 Z"); caret-color: rgb(51, 51, 51); border: 0px none rgb(51, 51, 51); font: normal normal 400 normal 14px / 20px "Helvetica Neue", Helvetica, Arial, sans-serif; outline: rgb(51, 51, 51) none 0px; }/*#path_216*/ #path_216:after { box-sizing: border-box; color: rgb(51, 51, 51); text-align: center; text-decoration: none solid rgb(51, 51, 51); text-size-adjust: 100%; column-rule-color: rgb(51, 51, 51); caret-color: rgb(51, 51, 51); border: 0px none rgb(51, 51, 51); font: normal normal 400 normal 14px / 20px "Helvetica Neue", Helvetica, Arial, sans-serif; outline: rgb(51, 51, 51) none 0px; }/*#path_216:after*/ #path_216:before { box-sizing: border-box; color: rgb(51, 51, 51); text-align: center; text-decoration: none solid rgb(51, 51, 51); text-size-adjust: 100%; column-rule-color: rgb(51, 51, 51); caret-color: rgb(51, 51, 51); border: 0px none rgb(51, 51, 51); font: normal normal 400 normal 14px / 20px "Helvetica Neue", Helvetica, Arial, sans-serif; outline: rgb(51, 51, 51) none 0px; }/*#path_216:before*/ #DIV_219 { box-sizing: border-box; color: rgb(51, 51, 51); height: 266px; text-decoration: none solid rgb(51, 51, 51); text-size-adjust: 100%; width: 727.5px; column-rule-color: rgb(51, 51, 51); perspective-origin: 363.75px 133px; transform-origin: 363.75px 133px; caret-color: rgb(51, 51, 51); border: 0px none rgb(51, 51, 51); font: normal normal 400 normal 14px / 20px "Helvetica Neue", Helvetica, Arial, sans-serif; margin: 0px -15px; outline: rgb(51, 51, 51) none 0px; }/*#DIV_219*/ #DIV_219:after { box-sizing: border-box; clear: both; color: rgb(51, 51, 51); content: '"' '"'; display: table; height: 0px; text-decoration: none solid rgb(51, 51, 51); text-size-adjust: 100%; width: 0px; column-rule-color: rgb(51, 51, 51); perspective-origin: 0px 0px; transform-origin: 0px 0px; caret-color: rgb(51, 51, 51); border: 0px none rgb(51, 51, 51); font: normal normal 400 normal 14px / 20px "Helvetica Neue", Helvetica, Arial, sans-serif; outline: rgb(51, 51, 51) none 0px; }/*#DIV_219:after*/ #DIV_219:before { box-sizing: border-box; color: rgb(51, 51, 51); content: '"' '"'; display: table; height: 0px; text-decoration: none solid rgb(51, 51, 51); text-size-adjust: 100%; width: 0px; column-rule-color: rgb(51, 51, 51); perspective-origin: 0px 0px; transform-origin: 0px 0px; caret-color: rgb(51, 51, 51); border: 0px none rgb(51, 51, 51); font: normal normal 400 normal 14px / 20px "Helvetica Neue", Helvetica, Arial, sans-serif; outline: rgb(51, 51, 51) none 0px; }/*#DIV_219:before*/ #DIV_220 { bottom: 0px; box-sizing: border-box; color: rgb(51, 51, 51); float: left; height: 266px; left: 0px; min-height: 1px; position: relative; right: 0px; text-decoration: none solid rgb(51, 51, 51); text-size-adjust: 100%; top: 0px; width: 363.75px; column-rule-color: rgb(51, 51, 51); perspective-origin: 181.875px 133px; transform-origin: 181.875px 133px; caret-color: rgb(51, 51, 51); border: 0px none rgb(51, 51, 51); font: normal normal 400 normal 14px / 20px "Helvetica Neue", Helvetica, Arial, sans-serif; outline: rgb(51, 51, 51) none 0px; padding: 0px 15px; }/*#DIV_220*/ #DIV_220:after { box-sizing: border-box; color: rgb(51, 51, 51); text-decoration: none solid rgb(51, 51, 51); text-size-adjust: 100%; column-rule-color: rgb(51, 51, 51); caret-color: rgb(51, 51, 51); border: 0px none rgb(51, 51, 51); font: normal normal 400 normal 14px / 20px "Helvetica Neue", Helvetica, Arial, sans-serif; outline: rgb(51, 51, 51) none 0px; }/*#DIV_220:after*/ #DIV_220:before { box-sizing: border-box; color: rgb(51, 51, 51); text-decoration: none solid rgb(51, 51, 51); text-size-adjust: 100%; column-rule-color: rgb(51, 51, 51); caret-color: rgb(51, 51, 51); border: 0px none rgb(51, 51, 51); font: normal normal 400 normal 14px / 20px "Helvetica Neue", Helvetica, Arial, sans-serif; outline: rgb(51, 51, 51) none 0px; }/*#DIV_220:before*/ #H3_221, #H3_230 { box-sizing: border-box; color: rgb(51, 51, 51); height: 26px; text-decoration: none solid rgb(51, 51, 51); text-size-adjust: 100%; width: 333.75px; column-rule-color: rgb(51, 51, 51); perspective-origin: 166.875px 13px; transform-origin: 166.875px 13px; caret-color: rgb(51, 51, 51); border: 0px none rgb(51, 51, 51); font: normal normal 500 normal 24px / 26.4px "Helvetica Neue", Helvetica, Arial, sans-serif; margin: 20px 0px 10px; outline: rgb(51, 51, 51) none 0px; }/*#H3_221, #H3_230*/ #H3_221:after, #H3_230:after { box-sizing: border-box; color: rgb(51, 51, 51); text-decoration: none solid rgb(51, 51, 51); text-size-adjust: 100%; column-rule-color: rgb(51, 51, 51); caret-color: rgb(51, 51, 51); border: 0px none rgb(51, 51, 51); font: normal normal 500 normal 24px / 26.4px "Helvetica Neue", Helvetica, Arial, sans-serif; outline: rgb(51, 51, 51) none 0px; }/*#H3_221:after, #H3_230:after*/ #H3_221:before, #H3_230:before { box-sizing: border-box; color: rgb(51, 51, 51); text-decoration: none solid rgb(51, 51, 51); text-size-adjust: 100%; column-rule-color: rgb(51, 51, 51); caret-color: rgb(51, 51, 51); border: 0px none rgb(51, 51, 51); font: normal normal 500 normal 24px / 26.4px "Helvetica Neue", Helvetica, Arial, sans-serif; outline: rgb(51, 51, 51) none 0px; }/*#H3_221:before, #H3_230:before*/ #P_222 { box-sizing: border-box; color: rgb(51, 51, 51); height: 60px; text-decoration: none solid rgb(51, 51, 51); text-size-adjust: 100%; width: 333.75px; column-rule-color: rgb(51, 51, 51); perspective-origin: 166.875px 30px; transform-origin: 166.875px 30px; caret-color: rgb(51, 51, 51); border: 0px none rgb(51, 51, 51); font: normal normal 400 normal 14px / 20px "Helvetica Neue", Helvetica, Arial, sans-serif; margin: 0px 0px 10px; outline: rgb(51, 51, 51) none 0px; }/*#P_222*/ #P_222:after { box-sizing: border-box; color: rgb(51, 51, 51); text-decoration: none solid rgb(51, 51, 51); text-size-adjust: 100%; column-rule-color: rgb(51, 51, 51); caret-color: rgb(51, 51, 51); border: 0px none rgb(51, 51, 51); font: normal normal 400 normal 14px / 20px "Helvetica Neue", Helvetica, Arial, sans-serif; outline: rgb(51, 51, 51) none 0px; }/*#P_222:after*/ #P_222:before { box-sizing: border-box; color: rgb(51, 51, 51); text-decoration: none solid rgb(51, 51, 51); text-size-adjust: 100%; column-rule-color: rgb(51, 51, 51); caret-color: rgb(51, 51, 51); border: 0px none rgb(51, 51, 51); font: normal normal 400 normal 14px / 20px "Helvetica Neue", Helvetica, Arial, sans-serif; outline: rgb(51, 51, 51) none 0px; }/*#P_222:before*/ #P_223 { box-sizing: border-box; color: rgb(51, 51, 51); height: 40px; text-decoration: none solid rgb(51, 51, 51); text-size-adjust: 100%; width: 333.75px; column-rule-color: rgb(51, 51, 51); perspective-origin: 166.875px 20px; transform-origin: 166.875px 20px; caret-color: rgb(51, 51, 51); border: 0px none rgb(51, 51, 51); font: normal normal 400 normal 14px / 20px "Helvetica Neue", Helvetica, Arial, sans-serif; margin: 0px 0px 10px; outline: rgb(51, 51, 51) none 0px; }/*#P_223*/ #P_223:after { box-sizing: border-box; color: rgb(51, 51, 51); text-decoration: none solid rgb(51, 51, 51); text-size-adjust: 100%; column-rule-color: rgb(51, 51, 51); caret-color: rgb(51, 51, 51); border: 0px none rgb(51, 51, 51); font: normal normal 400 normal 14px / 20px "Helvetica Neue", Helvetica, Arial, sans-serif; outline: rgb(51, 51, 51) none 0px; }/*#P_223:after*/ #P_223:before { box-sizing: border-box; color: rgb(51, 51, 51); text-decoration: none solid rgb(51, 51, 51); text-size-adjust: 100%; column-rule-color: rgb(51, 51, 51); caret-color: rgb(51, 51, 51); border: 0px none rgb(51, 51, 51); font: normal normal 400 normal 14px / 20px "Helvetica Neue", Helvetica, Arial, sans-serif; outline: rgb(51, 51, 51) none 0px; }/*#P_223:before*/ #UL_224 { box-sizing: border-box; color: rgb(51, 51, 51); height: 80px; text-decoration: none solid rgb(51, 51, 51); text-size-adjust: 100%; width: 333.75px; column-rule-color: rgb(51, 51, 51); perspective-origin: 166.875px 40px; transform-origin: 166.875px 40px; caret-color: rgb(51, 51, 51); border: 0px none rgb(51, 51, 51); font: normal normal 400 normal 14px / 20px "Helvetica Neue", Helvetica, Arial, sans-serif; margin: 0px 0px 10px; outline: rgb(51, 51, 51) none 0px; }/*#UL_224*/ #UL_224:after { box-sizing: border-box; color: rgb(51, 51, 51); text-decoration: none solid rgb(51, 51, 51); text-size-adjust: 100%; column-rule-color: rgb(51, 51, 51); caret-color: rgb(51, 51, 51); border: 0px none rgb(51, 51, 51); font: normal normal 400 normal 14px / 20px "Helvetica Neue", Helvetica, Arial, sans-serif; outline: rgb(51, 51, 51) none 0px; }/*#UL_224:after*/ #UL_224:before { box-sizing: border-box; color: rgb(51, 51, 51); text-decoration: none solid rgb(51, 51, 51); text-size-adjust: 100%; column-rule-color: rgb(51, 51, 51); caret-color: rgb(51, 51, 51); border: 0px none rgb(51, 51, 51); font: normal normal 400 normal 14px / 20px "Helvetica Neue", Helvetica, Arial, sans-serif; outline: rgb(51, 51, 51) none 0px; }/*#UL_224:before*/ #LI_225, #LI_226, #LI_228, #LI_232, #LI_234, #LI_236, #LI_238 { box-sizing: border-box; color: rgb(51, 51, 51); height: 20px; text-decoration: none solid rgb(51, 51, 51); text-size-adjust: 100%; width: 293.75px; column-rule-color: rgb(51, 51, 51); perspective-origin: 146.875px 10px; transform-origin: 146.875px 10px; caret-color: rgb(51, 51, 51); border: 0px none rgb(51, 51, 51); font: normal normal 400 normal 14px / 20px "Helvetica Neue", Helvetica, Arial, sans-serif; outline: rgb(51, 51, 51) none 0px; }/*#LI_225, #LI_226, #LI_228, #LI_232, #LI_234, #LI_236, #LI_238*/ #LI_225:after, #LI_226:after, #LI_228:after, #LI_232:after, #LI_234:after, #LI_236:after, #LI_238:after { box-sizing: border-box; color: rgb(51, 51, 51); text-decoration: none solid rgb(51, 51, 51); text-size-adjust: 100%; column-rule-color: rgb(51, 51, 51); caret-color: rgb(51, 51, 51); border: 0px none rgb(51, 51, 51); font: normal normal 400 normal 14px / 20px "Helvetica Neue", Helvetica, Arial, sans-serif; outline: rgb(51, 51, 51) none 0px; }/*#LI_225:after, #LI_226:after, #LI_228:after, #LI_232:after, #LI_234:after, #LI_236:after, #LI_238:after*/ #LI_225:before, #LI_226:before, #LI_228:before, #LI_232:before, #LI_234:before, #LI_236:before, #LI_238:before { box-sizing: border-box; color: rgb(51, 51, 51); text-decoration: none solid rgb(51, 51, 51); text-size-adjust: 100%; column-rule-color: rgb(51, 51, 51); caret-color: rgb(51, 51, 51); border: 0px none rgb(51, 51, 51); font: normal normal 400 normal 14px / 20px "Helvetica Neue", Helvetica, Arial, sans-serif; outline: rgb(51, 51, 51) none 0px; }/*#LI_225:before, #LI_226:before, #LI_228:before, #LI_232:before, #LI_234:before, #LI_236:before, #LI_238:before*/ #LI_227, #LI_233, #LI_237 { box-sizing: border-box; color: rgb(51, 51, 51); height: 20px; text-decoration: none solid rgb(51, 51, 51); text-size-adjust: 100%; width: 293.75px; column-rule-color: rgb(51, 51, 51); perspective-origin: 146.875px 10px; transform-origin: 146.875px 10px; caret-color: rgb(51, 51, 51); border: 0px none rgb(51, 51, 51); font: normal normal 400 normal 14px / 20px "Helvetica Neue", Helvetica, Arial, sans-serif; outline: rgb(51, 51, 51) none 0px; }/*#LI_227, #LI_233, #LI_237*/ #LI_227:after, #LI_233:after, #LI_237:after { box-sizing: border-box; color: rgb(51, 51, 51); text-decoration: none solid rgb(51, 51, 51); text-size-adjust: 100%; column-rule-color: rgb(51, 51, 51); caret-color: rgb(51, 51, 51); border: 0px none rgb(51, 51, 51); font: normal normal 400 normal 14px / 20px "Helvetica Neue", Helvetica, Arial, sans-serif; outline: rgb(51, 51, 51) none 0px; }/*#LI_227:after, #LI_233:after, #LI_237:after*/ #LI_227:before, #LI_233:before, #LI_237:before { box-sizing: border-box; color: rgb(51, 51, 51); text-decoration: none solid rgb(51, 51, 51); text-size-adjust: 100%; column-rule-color: rgb(51, 51, 51); caret-color: rgb(51, 51, 51); border: 0px none rgb(51, 51, 51); font: normal normal 400 normal 14px / 20px "Helvetica Neue", Helvetica, Arial, sans-serif; outline: rgb(51, 51, 51) none 0px; }/*#LI_227:before, #LI_233:before, #LI_237:before*/ #DIV_229 { bottom: 0px; box-sizing: border-box; color: rgb(51, 51, 51); float: left; height: 206px; left: 0px; min-height: 1px; position: relative; right: 0px; text-decoration: none solid rgb(51, 51, 51); text-size-adjust: 100%; top: 0px; width: 363.75px; column-rule-color: rgb(51, 51, 51); perspective-origin: 181.875px 103px; transform-origin: 181.875px 103px; caret-color: rgb(51, 51, 51); border: 0px none rgb(51, 51, 51); font: normal normal 400 normal 14px / 20px "Helvetica Neue", Helvetica, Arial, sans-serif; outline: rgb(51, 51, 51) none 0px; padding: 0px 15px; }/*#DIV_229*/ #DIV_229:after { box-sizing: border-box; color: rgb(51, 51, 51); text-decoration: none solid rgb(51, 51, 51); text-size-adjust: 100%; column-rule-color: rgb(51, 51, 51); caret-color: rgb(51, 51, 51); border: 0px none rgb(51, 51, 51); font: normal normal 400 normal 14px / 20px "Helvetica Neue", Helvetica, Arial, sans-serif; outline: rgb(51, 51, 51) none 0px; }/*#DIV_229:after*/ #DIV_229:before { box-sizing: border-box; color: rgb(51, 51, 51); text-decoration: none solid rgb(51, 51, 51); text-size-adjust: 100%; column-rule-color: rgb(51, 51, 51); caret-color: rgb(51, 51, 51); border: 0px none rgb(51, 51, 51); font: normal normal 400 normal 14px / 20px "Helvetica Neue", Helvetica, Arial, sans-serif; outline: rgb(51, 51, 51) none 0px; }/*#DIV_229:before*/ #UL_231 { box-sizing: border-box; color: rgb(51, 51, 51); height: 140px; text-decoration: none solid rgb(51, 51, 51); text-size-adjust: 100%; width: 333.75px; column-rule-color: rgb(51, 51, 51); perspective-origin: 166.875px 70px; transform-origin: 166.875px 70px; caret-color: rgb(51, 51, 51); border: 0px none rgb(51, 51, 51); font: normal normal 400 normal 14px / 20px "Helvetica Neue", Helvetica, Arial, sans-serif; margin: 0px 0px 10px; outline: rgb(51, 51, 51) none 0px; }/*#UL_231*/ #UL_231:after { box-sizing: border-box; color: rgb(51, 51, 51); text-decoration: none solid rgb(51, 51, 51); text-size-adjust: 100%; column-rule-color: rgb(51, 51, 51); caret-color: rgb(51, 51, 51); border: 0px none rgb(51, 51, 51); font: normal normal 400 normal 14px / 20px "Helvetica Neue", Helvetica, Arial, sans-serif; outline: rgb(51, 51, 51) none 0px; }/*#UL_231:after*/ #UL_231:before { box-sizing: border-box; color: rgb(51, 51, 51); text-decoration: none solid rgb(51, 51, 51); text-size-adjust: 100%; column-rule-color: rgb(51, 51, 51); caret-color: rgb(51, 51, 51); border: 0px none rgb(51, 51, 51); font: normal normal 400 normal 14px / 20px "Helvetica Neue", Helvetica, Arial, sans-serif; outline: rgb(51, 51, 51) none 0px; }/*#UL_231:before*/ #LI_235 { box-sizing: border-box; color: rgb(51, 51, 51); height: 20px; text-decoration: none solid rgb(51, 51, 51); text-size-adjust: 100%; width: 293.75px; column-rule-color: rgb(51, 51, 51); perspective-origin: 146.875px 10px; transform-origin: 146.875px 10px; caret-color: rgb(51, 51, 51); border: 0px none rgb(51, 51, 51); font: normal normal 400 normal 14px / 20px "Helvetica Neue", Helvetica, Arial, sans-serif; outline: rgb(51, 51, 51) none 0px; }/*#LI_235*/ #LI_235:after { box-sizing: border-box; color: rgb(51, 51, 51); text-decoration: none solid rgb(51, 51, 51); text-size-adjust: 100%; column-rule-color: rgb(51, 51, 51); caret-color: rgb(51, 51, 51); border: 0px none rgb(51, 51, 51); font: normal normal 400 normal 14px / 20px "Helvetica Neue", Helvetica, Arial, sans-serif; outline: rgb(51, 51, 51) none 0px; }/*#LI_235:after*/ #LI_235:before { box-sizing: border-box; color: rgb(51, 51, 51); text-decoration: none solid rgb(51, 51, 51); text-size-adjust: 100%; column-rule-color: rgb(51, 51, 51); caret-color: rgb(51, 51, 51); border: 0px none rgb(51, 51, 51); font: normal normal 400 normal 14px / 20px "Helvetica Neue", Helvetica, Arial, sans-serif; outline: rgb(51, 51, 51) none 0px; }/*#LI_235:before*/ #A_242 { box-sizing: border-box; color: rgb(255, 255, 255); text-align: center; text-decoration: underline solid rgb(255, 255, 255); text-size-adjust: 100%; column-rule-color: rgb(255, 255, 255); perspective-origin: 0px 0px; transform-origin: 0px 0px; caret-color: rgb(255, 255, 255); border: 0px none rgb(255, 255, 255); font: normal normal 400 normal 20px / 28.5714px "Helvetica Neue", Helvetica, Arial, sans-serif; outline: rgb(255, 255, 255) none 0px; }/*#A_242*/ #A_242:after { box-sizing: border-box; color: rgb(255, 255, 255); text-align: center; text-decoration: none solid rgb(255, 255, 255); text-size-adjust: 100%; column-rule-color: rgb(255, 255, 255); caret-color: rgb(255, 255, 255); border: 0px none rgb(255, 255, 255); font: normal normal 400 normal 20px / 28.5714px "Helvetica Neue", Helvetica, Arial, sans-serif; outline: rgb(255, 255, 255) none 0px; }/*#A_242:after*/ #A_242:before { box-sizing: border-box; color: rgb(255, 255, 255); text-align: center; text-decoration: none solid rgb(255, 255, 255); text-size-adjust: 100%; column-rule-color: rgb(255, 255, 255); caret-color: rgb(255, 255, 255); border: 0px none rgb(255, 255, 255); font: normal normal 400 normal 20px / 28.5714px "Helvetica Neue", Helvetica, Arial, sans-serif; outline: rgb(255, 255, 255) none 0px; }/*#A_242:before*/
Apply for 30-day PO Terms
On Time Supplies is proud to offer a NET 30 line of credit for our business customers though our financing partner, Apruve. It's easy to get started!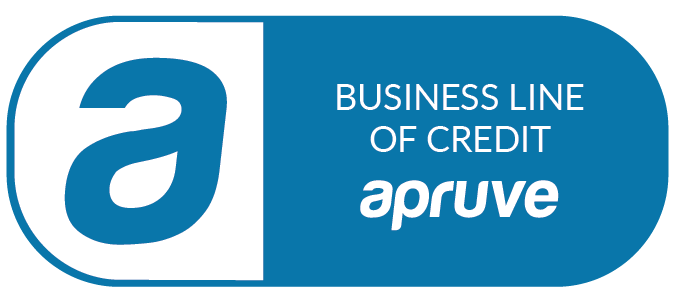 1
Apply for an account with Apruve, our financing partner. Applications are processed within 2 business days.
2
Shop with On Time Supplies and add items to your cart. You can do this while your application is being processed.
3
Once your Apruve account is created, go through checkout on On Time Supplies and select Apruve as your payment method.
Learn More About Apruve
Do I Qualify for Terms?
Our financing partner, Apruve, can only extend PO terms to businesses, schools, governments and other organizations.
You have a greater chance of qualifying for financing if your business:
Is not a sole-proprietorship
Has been in existence for over 18 months
Is based in the U.S.
Has a DUNS numbers
Benefits of Apruve Financing
Increased Purchasing Power
Online Access and Payment Functionality
Dedicated Credit Line
Detailed Purchase Information
Free Up Cash or Bank Lines of Credit
Create Purchasing Teams
No Interest